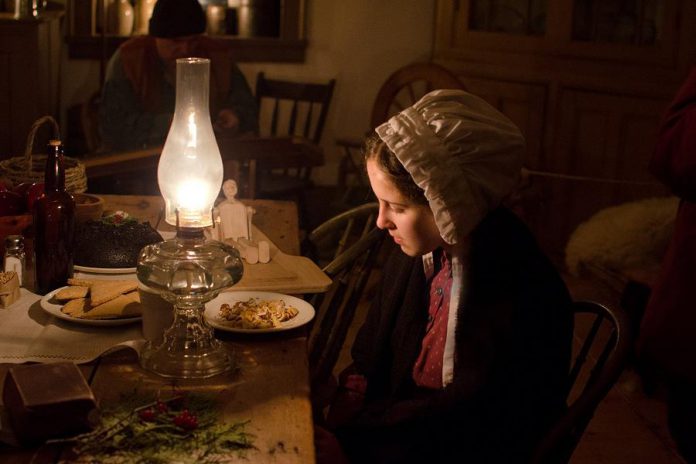 ---
Register for Business After Hours: Holiday Social at KLC on December 12th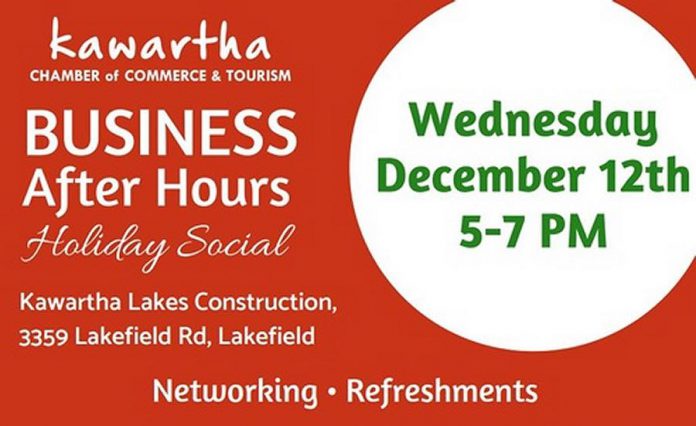 Register online for the Chamber's Business After Hours: Holiday Social. It's on Wednesday, December 12th at Kawartha Lakes Construction (3359 Lakefield Rd.) from 5 to 7 p.m.
Kawartha Lakes Construction is holding an employee DIY Christmas tree contest so attendees can vote on their favourite tree.
Join the Chamber for a festive evening of networking and refreshments.
Welcome New Member

Lakeridge Property International Brokerage
391 Gifford Drive, Ennismore, 705-876-7858 or 1-888-978-8261, lakeridgeproperties.com
"Lakeridge Property International Brokerage is a boutique Real Estate firm that offers prestigious Real Estate Service to assist our clients in a smooth and effective process in the selling and marketing of their properties, buying their dream home, relocating to their dream lifestyle, and creating a strong portfolio in their property investments. We understand the value of Customer Service and are dedicated to excellence in every aspect of our business. With our eyes on the future, we continually strive to improve our customer service. We want our clients to know that we stand by them in the complex and tedious times as much as the happy and simple moments. "
Upcoming New Venture Session – December 4th
Peterborough and the Kawarthas Economic Development is holding a New Venture Session next Tuesday, December 4th from 9:30 to 11 a.m.
If you're starting a new business, drop into the session to learn about:
The foundations of starting and running a business
The resources and programs available to entrepreneurs in Peterborough & the Kawarthas
Working with the Business Advisory Centre and building a plan of action for your business
Completing the start-up checklist.
Fall Economic Statement: Investing in Middle Class Jobs
Article by the Canadian Chamber of Commerce
On November 21, the Government of Canada released its 2018 Fall Economic Statement entitled "Investing in Middle Class Jobs", which provides an update on the government's finances and announces commitments to improve Canada's competitiveness.
The government is projecting steady, moderate growth in Canada's economy, with real GDP forecasted to rise by 2 percent in 2018. The Fall Economic Statement forecasts a deficit of $18.1 billion in 2018-19, down by $0.9 billion from the previous year. Growth is expected to be more modest over the next four years due to limited economic capacity, higher interest rates, and slowing US growth.
Outgoing County Council Celebration Last Week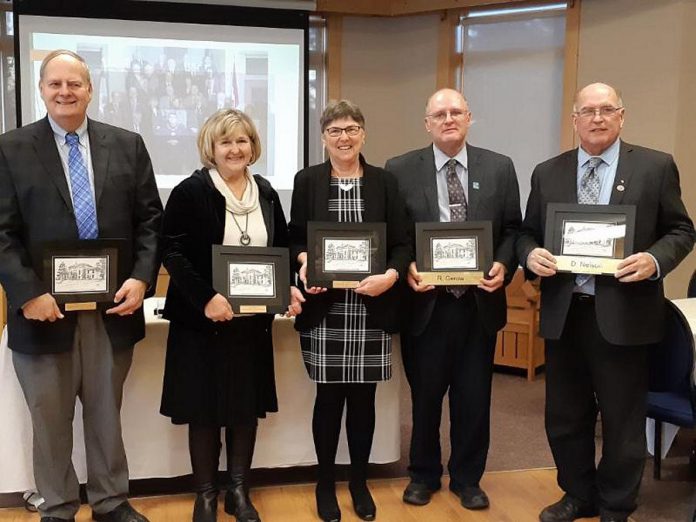 Last Wednesday, November 21st, Peterborough County said thank you to several outgoing members of County Council with a celebration at Elmhirst's Resort.
The following outgoing members had over 100 years of combined service to County Council:
Doug Hutton, North Kawartha
Bev Matthews, Trent Lakes
Mary Smith, Selwyn
Dave Nelson, Otonabee-South Monaghan
Ron Gerow, Havelock-Belmont-Methuen
Terry Low, Asphodel-Norwood
John Fallis, Cavan Monaghan
Rick Woodcock, North Kawartha
The Kawartha Chamber is proud to work with various municipalities represented on County Council, including the Township of North Kawartha, Township of Selwyn, Township of Douro-Dummer, and the Municipality of Trent Lakes.
Lakefield Lioness Lions Club Annual Toy Drive is On Now Until December 18th
The Lakefield Lioness Lions Club has teamed up with Country 105/Energy 99.7 for the Annual Christmas Toy Drive in support of the Salvation Army Christmas Appeal for area children and families in need.
Donate new, unwrapped toys now until Saturday, December 8th. All toys will be picked up on December 8th and delivered on the new "Toy Bus" to Lansdowne Place in time for the Miracle Broadcast.
Listen to Country 105/Energy 99.7 for a list of locations or come in to one of over 25 locations the Village of Lakefield.
Congratulations To Dave Clifford For His 50 Years of Service
Dave Clifford is celebrating 50 years of employment at the Township of Douro-Dummer on December 1, 2018!
Clifford began working at Douro-Dummer Township (formerly Dummer Township) on December 1, 1968 as a clerk-treasurer, after which he became a municipal clerk in 1977 followed by CAO in 1998.
Congratulations, Dave!
Christmas By Candlelight at Lang Pioneer Village This Weekend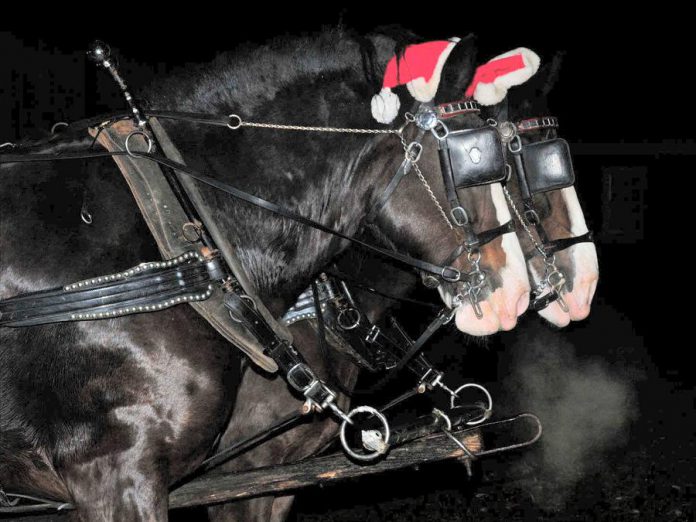 Get into the holiday spirit with Lang Pioneer Village Museum.
Experience a traditional Pioneer Christmas at Christmas by Candlelight on Saturday, December 1st and Sunday, December 2nd from 5 to 9 p.m.
Sing carols, shop in the Christmas market, enjoy horse-drawn wagon rides, take in "A Lumber Camp Christmas" production, meet Father Christmas, and more.
On Sunday, there will be a live nativity at 7 p.m.
Murray Tree Farm Opens This Weekend
Murray Tree Farm, located at 8786 Highway 28, is opening for the 2018 holiday season this Saturday, December 1st.
They will be open Saturdays and Sundays from 10 a.m. to 5 p.m. until December 16th.
For more info, contact Murray Tree Farm at 705-656-4912.
Meet Santa Claus at Lockside Trading Co.
Meet Santa Claus at Lockside Trading Co. this Sunday, December 2nd as well as the following Sunday, December 9th from 11 a.m. to 3 p.m.
There is a minimum $10 per child/person donation. All proceeds are going to Jacks Journey and MPSII Research Fund.
Bring your letters to Santa and they will be mailed out to Santa through Canada Posts Santa program that replies back. Photos taken will be emailed.
Lakefield Lioness Lions Christmas Cake Fundraiser Is On Now
Don't miss out: the Lakefield Lioness Lions Club's annual Christmas Cake Fundraiser is on now!
Delicious, traditional Christmas Fruit Cakes make great gifts. This annual sale raises funds in support various needs in the community. Available now and until they are gone. $18 each.
Available at Salon Sorella & Day Spa (December 7th only) or you can order through Arlene Jessup at 705-933-9003.
Community Care Christmas Craft & Bake Sale
Community Care is hosting their Christmas Craft & Bake Sale next Wednesday, December 5th from 9:30 a.m. until 12 p.m. at 40 Rabbit St. in Lakefield.
Attending this event is the perfect opportunity to buy some baked Christmas goods as well as support Community Care.
Call 705-652-8655 for more details.
Win A $1,000 Shopping Spree With Christmas In Lakefield – November 17th to December 8th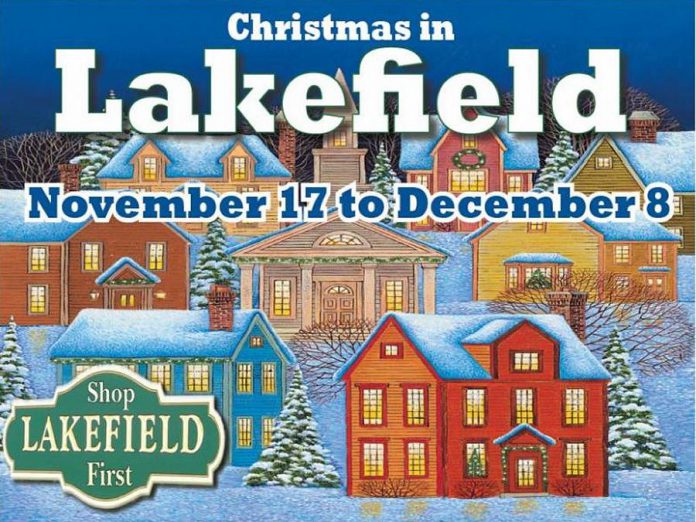 Win a $1,000 shopping spree in Lakefield this holiday season!
Lakefield Herald is running the Christmas in Lakefield contest until December 8th.
The winner will receive the $1,000 prize in the form of $50 gift certificates to be redeemed at participating merchants.
The draw is taking place December 8th at 5:30 p.m. at the Lakefield Legion.
Buckhorn Festival Of Trees Continues This Weekh
The Festival of Trees continues this week at the Buckhorn Community Centre.
The trees will be set up until December 6th, so you can drop by anytime during the week to purchase tickets for the trees or to get into the Christmas spirit.
Christmas Storefront Decorating Contest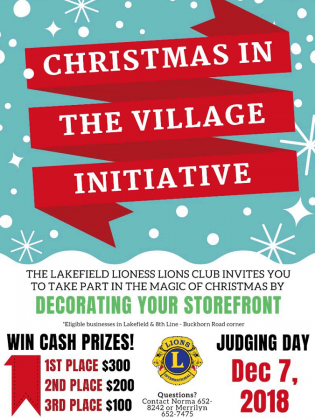 If you have a storefront in Lakefield and the 8th Line – Buckhorn Road Corner, decorate it this holiday season for the chance to win up to $300.
The Lakefield Lioness Lions Club are hosting their Christmas in the Village Initiative. Judging day is December 7th.
Let them know your business is competing by contacting Norma at 705-652-8242 or Merrilyn 705-652-7475.
Get Your Tickets For The Habitat & PKHBA Christmas Charity Auction Next Week
Habitat for Humanity Peterborough and Kawartha Region and the Peterborough & the Kawarthas Home Builders Association are holding a Christmas Charity Auction on December 6th at 6 p.m. at the Peterborough Curling Club.
Enjoy a meal, live and silent auctions, and network with the top home builders and renovators in the Peterborough & the Kawarthas, as well as key Habitat partners and donors.
Tickets are $50 per person + HST. A portion of all proceeds will be donated to Habitat. For tickets, contact Emily at 705-750-1456 ext. 226.
Chamber Members Are Hiring
Peterborough County – Director, Infrastructure
Peterborough County is looking to hire a full-time permanent Director, Infrastructure at Public Works-Armour Road.
Apply by December 7th at noon.
Deer Bay Electric – Journeyman Electrician
Deer Bay Electric in Buckhorn is looking to hire a full-time Journeyman Electrician for work in Peterborough ad the surrounding areas.
Apply by e-mail to jodi@deerbayelectric.com (.doc or .pdf formats) referencing Electrician in the subject line. In the body of the e-mail, please indicate your timeline of availability to start if hired.
Christmas In The Village Holiday House Tour This Weekend
The Lakefield Christmas in the Village Holiday House Tour 2018 is taking place this Friday, November 30th until Sunday, December 2nd.
Tickets range from day passes ($25/each) to a Friday Special Weekend Pass ($55/each). All ticket holders receive special offers and discounts at participating stores. Tickets available on Eventbrite, BALL Real Estate in Peterborough, and Stuff in Lakefield.
Friday Special Weekend Pass includes seeing the houses at night in a horse and wagon ride (sleigh if it has snowed) around Lakefield College School's campus with mulled apple cider and cookies. Friday ticket holders can revisit any time on Saturday or Sunday.
Upcoming Events
Late Night Shopping in Lakefield – December 7th
Tree Lighting Ceremony at Christ Church Community Museum – December 7th
Lakefield Lioness Lions Christmas Bake Sale- December 9th
Business Fundamentals: Business Planning Workshop – December 10th
Candlelight Services of Remembrance in Lakefield – December 14th
Christmas Tea and Luncheon in Support of Cuddles for Cancer – December 15th
For more information about the businesses and events listed above, please visit the Kawartha Chamber of Commerce & Tourism website at kawarthachamber.ca.
All photos supplied by Kawartha Chamber of Commerce except where noted.