In Canada, someone has a heart attack every seven minutes. When a heart attack happens, early diagnosis and treatment can mean the difference between life and death.
Electrocardiograms (ECGs) are critical diagnostic tools that enable Dr. Katy Shufelt and the other cardiologists at Peterborough Regional Health Centre (PRHC) to determine the best course of treatment quickly. As Dr. Shufelt explains below, six of the ECG machines at PRHC are nearing the end of their lifespan and need to be replaced.
Many people don't realize government funding only covers a portion of what hospitals need to meet the best practices in patient care. It's private donations from people like you that allow PRHC to purchase the technology and equipment to advance patient care — both in the Cardiac Catheterization Laboratory and throughout the hospital.
Please see Dr. Shufelt's message and watch her video below — and read a story from Sarah, whose life was saved after she had one of the 43,000 ECGs performed at PRHC each year. And then please consider giving more families the Gift of Hope by making a donation to fund the ECG machines that make world-class cardiac care possible at your hospital.
This is the second of a series from the PRHC Foundation to show how your donations to our hospital make a real difference in the lives of real people. Over the next four weeks, kawarthaNOW will be sharing these stories of hope from patients, doctors, and parents. This week's story is how donations help advance cardiac care at our hospital.
A message from Dr. Katy Shufelt
Hi. I'm Dr. Katy Shufelt.
I stop heart attacks in their tracks.
And I don't do it alone. As an Interventional Cardiologist at PRHC, I'm part of an incredible team. But we wouldn't be able to do our jobs without the support of donors who funded the tools we use every single day.
That's me above in our cardiac cath lab recovery area. The place patients come when they're having a heart attack and where we can insert a stent that will open the blocked artery, literally stopping the heart attack in its tracks. But before they get to us, they've had an incredibly important, but incredibly simple, test — an electrocardiogram (ECG).
We have all sorts of fancy equipment which is absolutely important for what we do in cardiac care, but I can't even use that equipment if I don't have an ECG.
Let me share a story:
Earlier this week I received ECG test results for a patient experiencing a cardiac emergency. Within minutes I was able to diagnose a heart attack. Fast forward half an hour and we were operating on the patient. And yesterday, they were surrounded by family making plans for the holidays.
In a hospital that performs over 43,000 ECGs a year, I need your help to ensure we have enough machines to meet the needs of our patients. Six of our machines are nearing the end of their lifespan and need to be replaced.
Because when I am dealing in the reality of life and death, lifesaving care should not come down to access and speed of test results.
Everyone has a reason to give. This is mine.
This holiday season, help me give the gift of hope to my cardiac patients and their families.
Thank you and Happy Holidays!
Dr. Katy Shufelt
Interventional Cardiologist
Peterborough Regional Health Centre
How donor-funded technology and equipment advances cardiac care
Dr. Katy Shufelt, PRHC Interventional Cardiologist, shares how your support of new ECG machines can help her stop a heart attack in its tracks.
Sarah's Story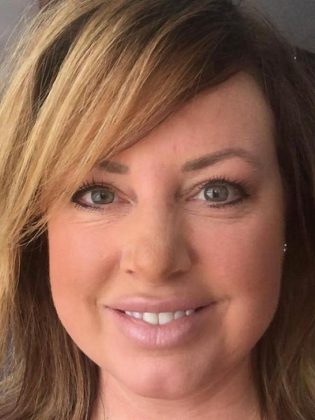 It's scary when you finally have to admit to yourself that something is seriously wrong and you need help.
A few weeks ago I was at my daughter's hockey tournament when my left arm went numb and I had gut wrenching chest pain.
When the pain didn't go away I made the decision to go to PRHC's emerg where an ECG was immediately performed. I was seen by Dr. Troughton who knew I needed a cardiologist. It was determined that I had an irregular heartbeat — with my heart at times stopping for 4 seconds!
Never in a million years did I expect to hear that I had a heart problem. Two days later, I had a pacemaker inserted. I am still undergoing tests at PRHC to determine the root cause.
But for now, when I feel my pacemaker turn on I am so appreciative of all the staff at PRHC. My gratitude for these remarkable people is truly endless. They saved my life.
Please donate today to help save the lives of patients like me!
The Peterborough Regional Health Centre (PRHC) Foundation works with donors to fund the equipment and technology that form the backbone of patient care at PRHC — bringing new lifesaving services to our region, and helping attract and retain expert doctors, nurses, and staff. For more information, visit www.prhcfoundation.ca or call 705-876-5000. You can also follow the PRHC Foundation on Facebook, Instagram, and Twitter.