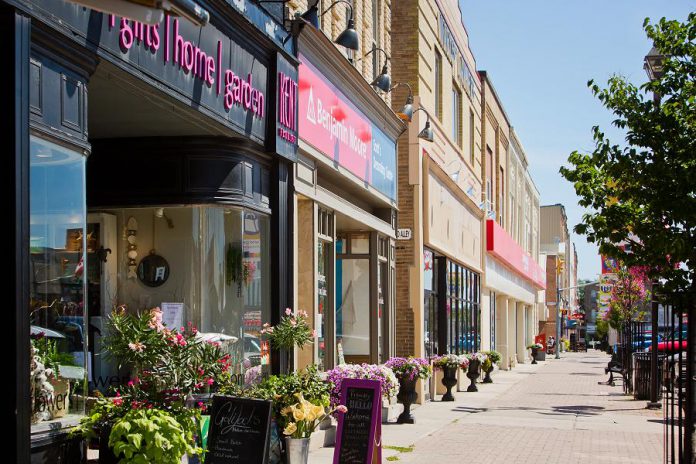 With over a million dollars in financial incentives, including grants and loans, the City of Kawartha Lakes is looking to kick-start a new wave of private investment across the municipality.
The Million Dollar Makeover is a funding program now available to support property and business owners who want to improve the visual and functional aspects of their commercial, mixed-use commercial/residential, or heritage-designated residential buildings.
"The city has never had such a large financial program in place," says Mayor Andy Letham.
"We have the opportunity, together with our business and property owners, to make a visible difference in our downtowns. "We can make them more attractive, more accessible, and make best use of the spaces we have available.
"I hope we can also find ways to create more housing opportunities to increase our inventory of rental units."
VIDEO: Kawartha Lakes' Million Dollar Makeover

The Million Dollar Makeover will help implement the Kawartha Lakes Strategic Community Improvement Plan (CIP). Carlie Arbour, Economic Development Officer with the City of Kawartha Lakes, says this will help turn great dialogue and ideas into improvements across the city.
"With all of the downtown revitalization consultations with customers, businesses and residents, our CIP is ready to be brought to life," Arbour says.
The CIP builds on numerous urban planning, urban design and economic development policies. With the plan in place, the city can now offer incentives to redevelop community structure and fuel economic growth.
Proposals that will act as downtown Main Street revitalization enhancements, provide restoration and improvement to heritage districts, see derelict buildings repaired, improve functionality of buildings, and retro-fit mixed-use buildings to accommodate affordable rental housing will all be welcomed.
Project proposals can also focus on updating signage and façades, building repairs and renovations, accessibility improvements, heritage conservation, installing outdoor art and patios, and covering costs to prepare high-quality design studies for large projects.
"These businesses are already making huge investments in their communities," Arbour says. "And now we're looking forward to kick-starting even more private investment with over one million dollars in loans at a low interest rate over a five-year term."
Arbour notes that the loan program will be especially attractive to property owners who are looking to make significant improvements to one or more storeys of their building.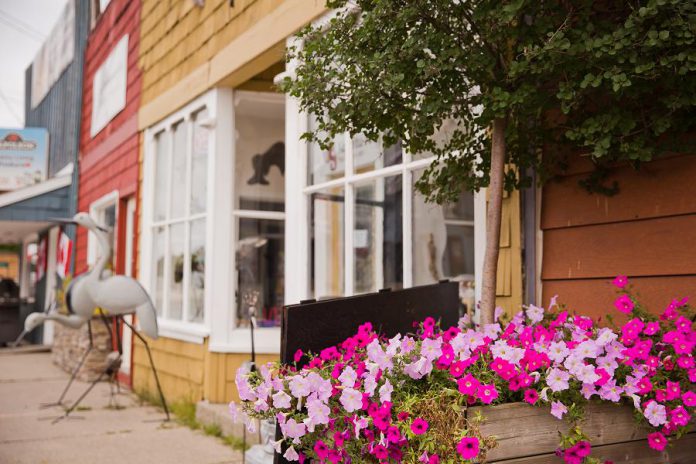 Matching fund grants — covering up to 50 per cent of eligible costs — are also available to properties within the areas that completed a Downtown Revitalization project, including Lindsay, Omemee, Coboconk, Norland, and Fenelon Falls. These funds can cover costs of signage, façade work, and building repair and renovations.
"Our communities have worked tirelessly to develop strategic directions for their downtowns and this funding is a huge bonus to those communities," Arbour says.
As a project partner, Kawartha Lakes Community Futures Development Corporation (CFDC) is happy to support businesses ready to get involved with the Million Dollar Makeover Project.
"Our role as a Community Futures Corporation is to support small business and community economic development in Kawartha Lakes," says Kawartha Lakes CFDC General Manager and CEO Andrew Wallen. "Assisting in efforts to rejuvenate our main streets and the commercial areas of our downtowns is an ongoing objective of our Board of Directors.
"The Million Dollar Makeover enables us to inject an investment directly into our small business community; we feel it's a great way for us to be a contributing partner to this initiative."
So, with project partners in place and funds available, it's now up to business and property owners to jump in with proposals — and the schedule for the project is a tight one with the January deadline approaching.
"We're looking for people who have been thinking about improvements and who have really thought about the work they'd like to get done on their properties," Arbour says. "With an idea already framed in your mind, look at the guidelines, get your drawings ready, and get two quotes."
Applications are now open for the Million Dollar Makeover and will be accepted until 4:30 p.m. on Thursday, January 17, 2019.
For more information and to begin the application process, visit kawarthalakes.ca/makeover.
The funding for the Million Dollar Makeover is made possible by the Kawartha Lakes Community Futures Development Corporation (KLCFDC), the Province of Ontario, and the City of Kawartha Lakes.