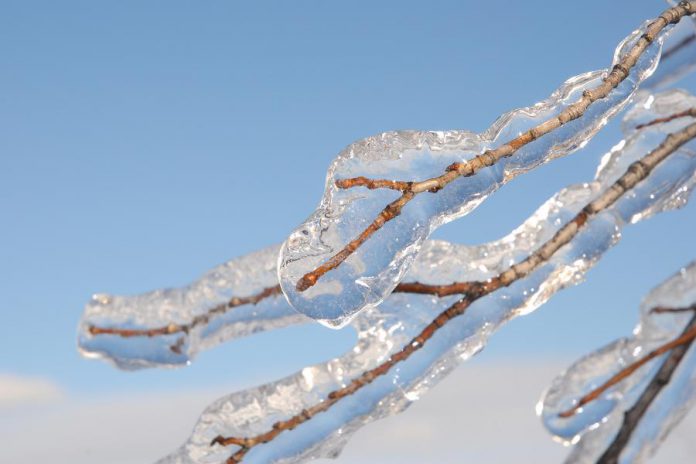 Environment Canada has issued a freezing rain warning for Thursday night (December 27) and overnight into Friday for the northern regions of the Kawarthas, including northern Peterborough County and northern Kawartha Lakes, Hastings County, and Haliburton County.
Snow or snow mixed with ice pellets will begin this evening and change to freezing rain later this evening or overnight.
Freezing rain is then expected to change to rain early Friday morning.
Travel may be impacted or become hazardous at times. Surfaces such as highways, roads, walkways and parking lots may become icy and slippery. Take extra care when walking or driving in affected areas.
Temperatures will gradually increase throughout today and overnight, resulting in a high of 10°C on a rainy Friday. The cold will return on Friday night, dropping to a high of -8°C for Saturday, with a 40 per cent chance of flurries.
Please continue to monitor alerts and forecasts issued by Environment Canada. To report severe weather, send an email to ONstorm@canada.ca or tweet reports using #ONStorm.