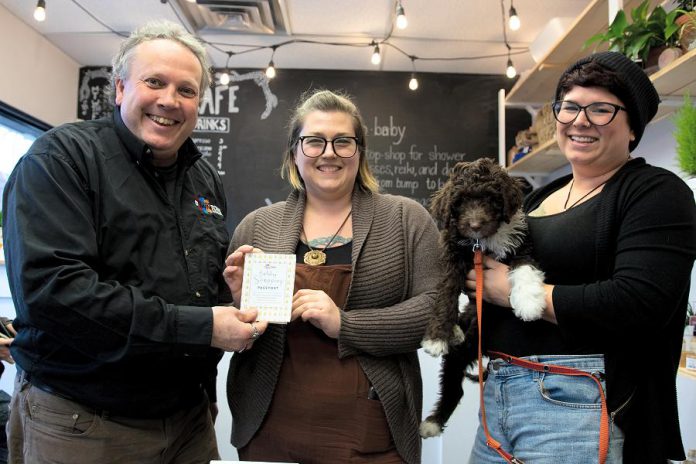 Avis Moores of Omemee has won the Holiday Shopping Passport grand prize — $1,500 in downtown money — from the Peterborough Downtown Business Improvement Area (DBIA).
The winning passport was drawn earlier today (January 9) at Hello, Baby! at 241 Charlotte Street.
Moores, who shopped all over the downtown this holiday season, will pick up her prize on Friday at Simply Delicious Bistro and Bakery at 197 Charlotte Street.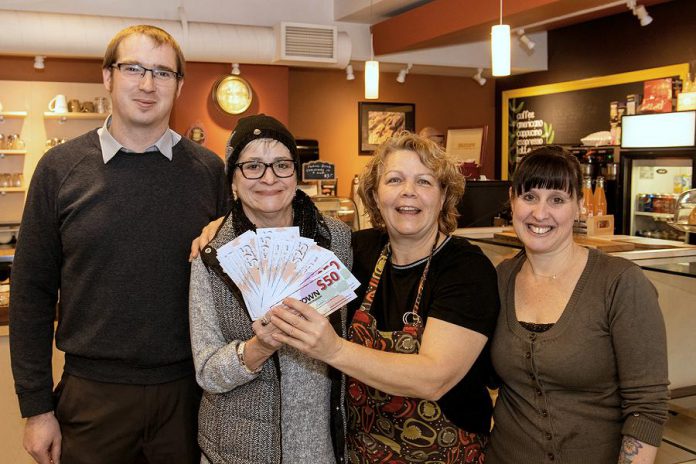 "Congratulations Avis on winning the grand prize," says DBIA executive director Terry Guiel. "Thanks to everyone who supported their local downtown businesses this holiday season. The success of this program shows how enthusiastic this community is when it comes to shopping local."
The awarding of the grand prize represents the end of this year's Holiday Shopping Passport program, which began on November 12th.
Under the program, shoppers in downtown Peterborough were rewarded by receiving a stamp for every $10 they spent at a participating location. Each completed passport (20 stamps) was entered into a draw, including three early bird draws of $500 in downtown money (which can be redeemed at participating businesses in downtown Peterborough).