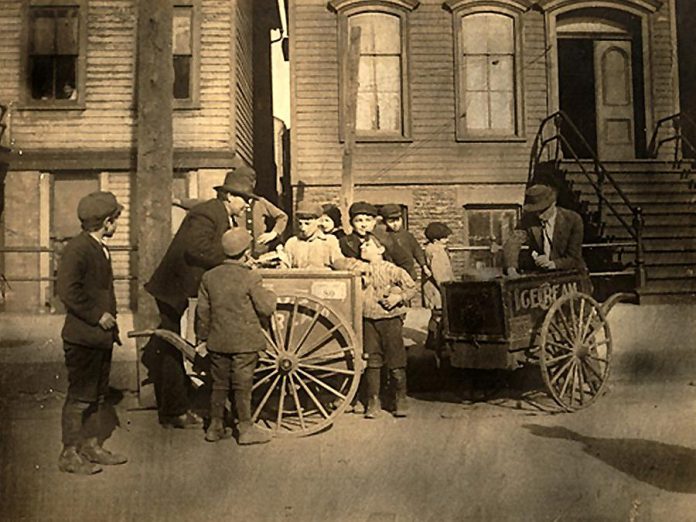 Celebrating its 130th anniversary in 2019, Peterborough Public Health — in partnership with the Peterborough Historical Society — is hosting a one-day conference called "Back to the Future: 130 years of Public Health in the Kawarthas" on Saturday, February 9th.
The conference, which takes place from 8 a.m. to 6 p.m. at Peterborough Public Health's offices at 185 King Street in downtown Peterborough, includes speakers from across Ontario presenting on a range of topics including polio and local vaccination programs, diabetes among Indigenous populations, milk pasteurization, public health nursing, drinking water protection, and the history of sanitation efforts.
"We really want to show residents how public health shapes our lives every day, where it started 130 years ago, and how a population health approach can help address some of the biggest issues we face today in our community," says Dr. Rosana Salvaterra, Peterborough's Medical Officer of Health.
"With speakers representing various expertise, such as infectious diseases, Indigenous medicine, local history, nursing and the contributions of rural Women's Institutes, we believe this event will leave participants better informed and inspired about what can happen when communities work together to improve health for all," Salvaterra explains.
The keynote speaker will be Professor Kenton Kroker from Department of Science and Technology Studies at York University, who will present the topic "Inventing a Public for Ontario's Public Health: 1882-85". Other speakers include Indigenous elders, university professors, and public health leaders from across Ontario. See the full conference program below.
Early bird tickets are available now for $55 ($35 for students). After February 1st, tickets will be $60 ($40 for students). You can register online at eventbrite.ca or by calling 705-743-1000, ext. 264. The ticket price includes lunch, break refreshments, and access to all presentations.
In Ontario, public health rose to prominence prior to Confederation as the sanitary reform movement gained traction in the 1800s. Driven by scientific discoveries that infectious diseases were caused by microbes, an increasing number of individuals and volunteer organizations began promoting hygiene. Typhoid (for example) was widely believed to develop spontaneously, but there was growing evidence it was actually caused by exposure to contaminated water or milk.
In 1834, the Legislature of Upper Canada passed legislation allowing local municipalities to establish boards of health "to guard against the introduction of malignant, contagious and infectious diseases." Some cities and towns established local health boards, usually after a serious epidemic of diseases such as cholera, typhoid, or smallpox.
In 1873, six years after Confederation, Ontario passed its first Public Health Act. By 1886, 400 boards of health were operating across the province. In 1889, the Town of Peterborough passed a by-law on February 18, 1889 to create the first permanent Board of Health.
Over the next 75 years, local boards of health were primarily responsible for improving the health of local residents. They identified that unpasteurized milk was killing children, and recommended the establishment of local bylaws mandating the pasteurization of milk. They also worked with municipalities to provide safe drinking water, treat sewage, make food safer, immunize school children, and control outbreaks.
On January 22, 1965, the City and County of Peterborough signed an agreement to establish a joint board of health and organization, the Peterborough County-City Health Unit, which was renamed Peterborough Public Health in 2016 (coinciding with the move from Hospital Drive to the current downtown Peterborough location).
For more information about the history of Peterborough Public Health, visit peterboroughpublichealth.ca/about-us/our-history.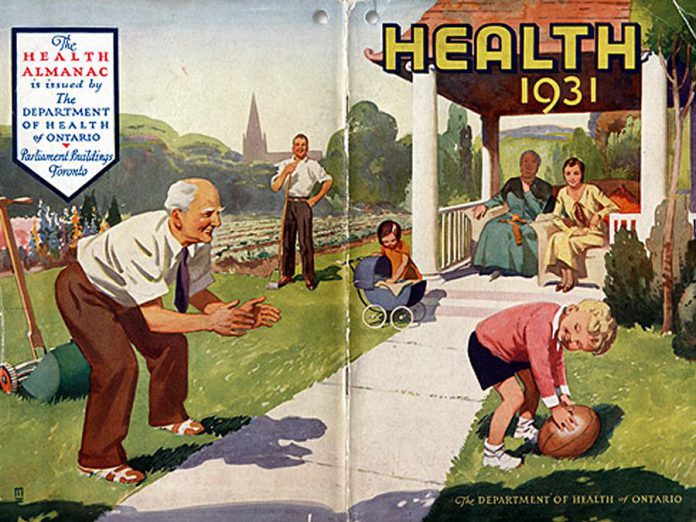 Conference Program – Back to the Future
8:30 – 9:00 a.m.
Registration
9:00 – 9:15 a.m.
Land Acknowledgement: Dr. Rosana Salvaterra (Medical Officer of Health, Peterborough Public Health)
Welcome to Treaty 20: Kathryn Wilson (Chair, Board of Health, Hiawatha First Nation)
Opening remarks
9:15 – 11:30 a.m.
Presentations: Moderator Professor Kristi Buccieri (Trent University)
9:20 – 10:00 a.m.
"Building Public Health in Peterborough 1850-1920." Dale Standen (Professor Emeritus Trent University)
10:00 – 10:40 a.m.
"Indigenous Healing and Medicine: the Case of Diabetes." Edna Manitowabi (Elder Odawa/Ojibway from Wikwemikong; Head Woman, Eastern Doorway of the Three Fires Midewewin Lodge; Professor Emeritus, Indigenous Studies, Trent University)
10:40 – 11:00 a.m.
Break
11:00 – 11:40 a.m.
"The Role of Vaccines in the Eradication of Polio." Dr. Garry Humphreys (Past Medical Officer of Health, Peterborough City and County)
12:00 – 1:00 p.m.
Lunch
1:00 – 1:40 p.m.
Keynote Speaker; "Inventing a Public for Ontario's Public Health, 1882-85." Professor Kenton Kroker (Department of Science and Technology Studies, York University) Introduction by Professor Kevin Siena, Trent University.
1:40 – 4:00 p.m.
Presentations: Moderator Brittany Cadence (Manager, Communications a IT Services, Peterborough Public Health)
1:50 – 2:30 p.m.
"Great Lakes Governance, Environmental Protection and Public Health." Professor Jamie Benidickson (Faculty of Law, University of Ottawa).
2:30 – 2:40 p.m.
Break
2:40 – 3:20 p.m.
"The Contribution of Nursing to Public Health." Dr. Kirsten Woodend (Dean, Trent/Fleming School of Nursing)
3:20 – 4:00 p.m.
"The Role of Women in Health Protection: Pasteurization of Milk and the Women's Institute." Dr. Rosana Salvaterra (Medical Officer of Health) in conversation with Beryl Harris (Selwyn Women's Institute)
4:00 – 4:45 p.m.
Closing Address: "The Future of Local Public Health." Dr. Peter Donnelly (Public Health Ontario).
5:00 – 6:00 p.m.
Closing Ceremonies and Reception (Atrium)