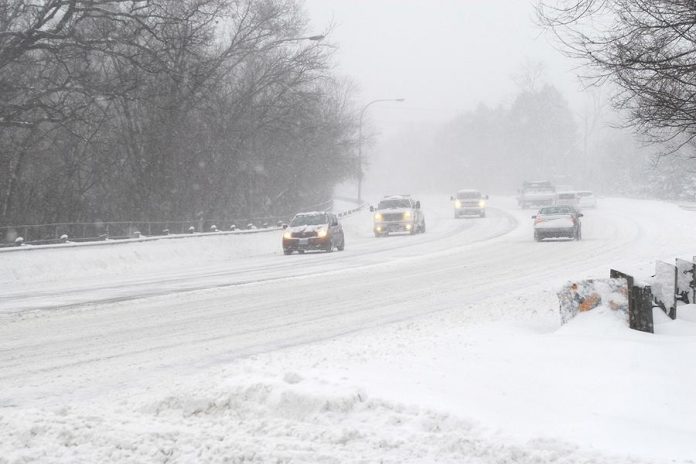 Environment Canada has issued a special weather statement for Peterborough, Kawartha Lakes, and Northumberland advising that snow and bitterly cold temperatures are expected this weekend.
Southwestern Ontario and the Golden Horseshoe are expected to be on the northern fringe of a major winter storm tracking south of the Great Lakes this weekend.
Periods of snow associated with this storm will begin Saturday morning (January 19) and taper off late Saturday night.
The latest analysis suggests that snowfall amounts will range from 5 to 10 cm near Lake Ontario to 2 to 5 cm north of Highway 7. Surfaces such as highways, roads, walkways and parking lots may become icy and slippery.
Bitterly cold temperatures and moderate winds of 40 gusting to 60 km/h will accompany the snow, resulting in wind chill values in the minus 20 to minus 30 range that will continue into Monday morning.
Blowing snow will also be an issue on Saturday, resulting in reduced visibility at times.
There is still much uncertainty with the track of this winter storm. A more northerly track would increase snowfall amounts while a more southerly track would decrease amounts. Regardless of the track, very cold wind chill values can be expected into Monday morning.