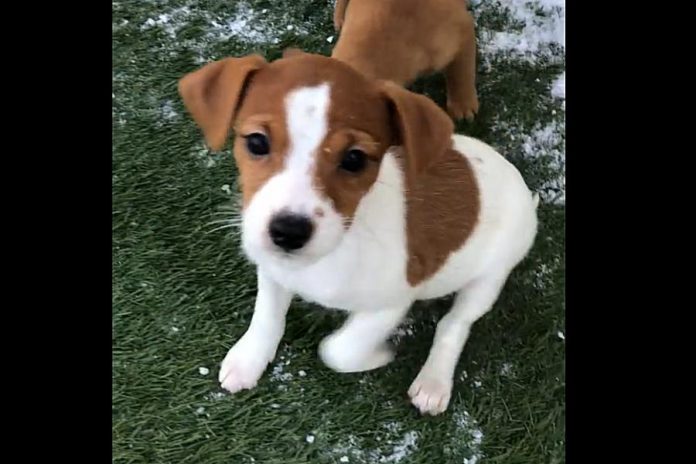 The Humane Society of Kawartha Lakes in Lindsay has nine Jack Russell/Chihuahua puppies looking for their forever homes.
Actually, there are now eight puppies available — one already found its forever home within hours of the society posting a video on its Facebook page earlier today (January 21).
According to the Facebook post, the society has 32 dogs (now 31) that were rescued from a home that had 58 puppies and adult dogs. All the rescued dogs were skinny and malnourished.
VIDEO: Puppies available for adoption at Humane Society of Kawartha Lakes
The dogs include Jack Russells, Chihuahuas, Terriers, and Boxer mixes ranging in sizes and ages.
"These poor sweethearts will need a lot of love and patience," the society writes on its Facebook page. "They are all people friendly, but can be a bit food aggressive with other dogs."
The adoption fee is $400 for a puppy, and $325 for an adult dog. The adoption fee includes spaying/neutering, micro-chipping, and vaccinations.
If you are interested in adopting one of the dogs, call 705-878-4618 and ask to speak to Animal Care, or visit the shelter at 107 McLaughlin Road in Lindsay in person.
The shelter is open from 12 to 4 p.m. on Mondays, Tuesdays, and Fridays, 12 to 7 p.m. on Thursdays, 11 a.m. to 3 p.m. on Saturdays, and 12 to 3 p.m. on Sundays. The shelter is open on Wednesdays by appointment only.
For more information about the Humane Society of Kawartha Lakes, visit hskl.ca.