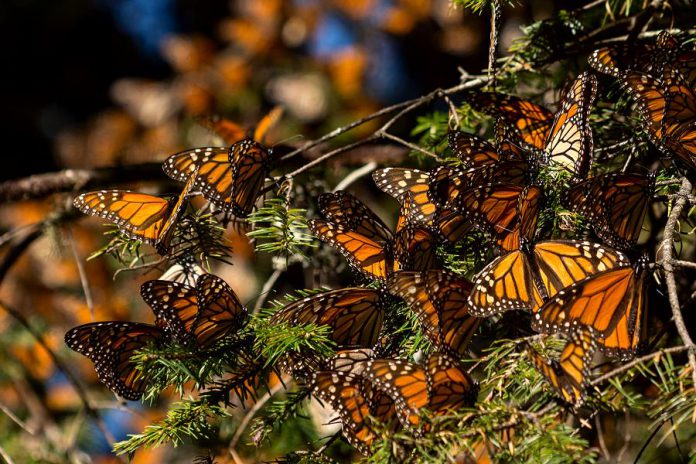 This weekend, downtown Peterborough will light up with the excitement of the fifteenth annual ReFrame Film Festival. From January 24 to 27, film buffs will brave the cold to shuffle between venues in the heart of our city to view a curated collection of the best international, social justice documentary films of the year.
ReFrame is well known for engaging broad audiences through film and art. The festival encourages dialogue and activism by facilitating thoughtful debate through panels, discussions, evening socials, and question and answer periods with filmmakers, producers, and film subjects, along with community members and local organizations.
Seventy-plus films are being screened over four days, with many themes emerging that explore international politics, Indigenous cultural healing and language revitalization, wellness and mental health, human rights, gender, arts and culture, and issues confronted by aging, LGBTQ2, and First Nations communities.
VIDEO: The Woman Who Loves Giraffes Trailer

Another common thread woven throughout more than 20 films is the environment. This year's environmental documentaries explore diverse issues we face locally and globally: climate change, species extinction, food security, farming, youth, innovation, and more.
As environmental issues are, these stories are complex and many films include narratives that cross the boundaries between economics, science, policy, society, and culture.
The festival kicks off on January 24th with the feature film Youth Unstoppable by award-winning filmmaker and Peterborough Collegiate & Vocational School alumnus Slater Jewell-Kemker. This film is an intimate and challenging documentary shot behind the front lines of the largely unseen and misunderstood global youth climate movement.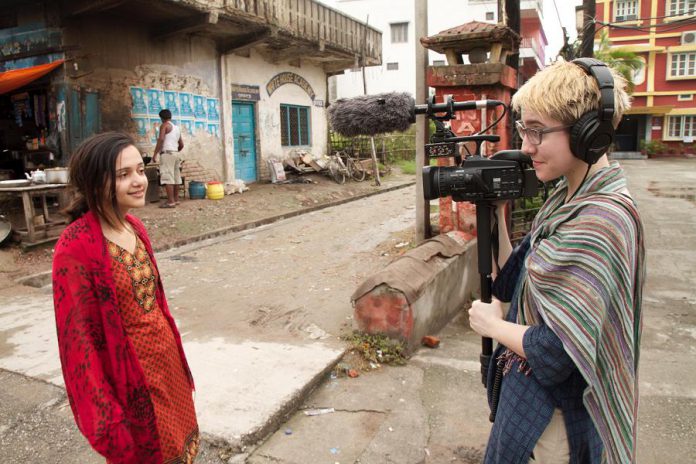 The film gives a voice to youth through the lens of the filmmaker, who started collecting stories at global environmental youth summits when she was just 15 years old.
"We're thrilled to open the festival this year with such an inspiring film and we're beyond excited to host Slater, who is such an accomplished local artist," shares Festival Director Jay Adam.
"Her commitment and drive to provide a platform for youth voices is especially important at this critical time, as we confront pressing environmental issues like climate change. An event like ReFrame is an excellent opportunity to activate citizen engagement, so we can't wait to share this story with the communities of Peterborough."
VIDEO: Biidaaban (The Dawn Comes) Trailer

This year, there are many local treasures that feature environmental themes, as explored by filmmakers from the Peterborough area. Four films, clustered under the shorts program Stories of the Land Near Here, are showing at 5 p.m. on Friday afternoon at Showplace:
60 Seasons – A Conversation around the Future of Food by Jeannette Breward aims to stimulate the dialogue around healthy and sustainable means of food production by depicting the efforts of two small groups, Headwaters Farm and Punk Rock Produce Community Gardens, from Northumberland County.
A Certain Texture by Matt Hayes is the story of a local artist, Alex Unger (also known as ELMS) exploring how his music and his work as a farmer influences his outlook, drives his art, and provides him perspective on a lifestyle that is more of a privilege than he previously thought.
Amanda Strong's Biidaaban (The Dawn Comes) is a compelling stop-motion short film of a young Anishinabe maple harvester who defies the rules of time, space, and gender. The story is inspired by the writings of Leanne Simpson and is told through different times and dimensions as the main character carries on the tradition of harvesting maple syrup in present-time urban Ontario with help from her friends.
Gitigaan by William Kingfisher is an intimate portrait of a traditional garden in Curve Lake. The Gitigaan Project began as a space for growing food, but evolved into a multi-dimensional site where Anishinaabe history is explored and an understanding of traditional food is revealed while examining the importance of integrating Indigenous knowledge and language in the everyday.
VIDEO: Anthropocene: The Human Epoch Trailer

Be sure to stick around after the Stories of the Land Near Here series to catch the Friday feature film Anthropocene: The Human Epoch.
Filmmakers Jennifer Baichwal, Nicholas de Pencier, and Edward Burtynsky traverse the globe to document evidence of human planetary domination including concrete seawalls in China, huge terrestrial machines built in Germany, potash mines in Russia's Ural Mountains, metal festivals in the closed city of Norilsk, the devastated Great Barrier Reef, and massive marble quarries in Carrara.
Previous attendees of ReFrame will know that many of the environmental themes presented at the festival are timely and urgent, and can even feel overwhelming at times. This year, ReFrame also brings us many inspiring and uplifting films that celebrate environmental progress and innovation.
GreenUP is honoured to sponsor the film Inventing Tomorrow by Laura Nix. This inspiring film follows teenage innovators from around the globe to create cutting-edge solutions to confront environmental threats, all done right in their own backyards.
Also, join GreenUP's NeighbourPLAN program as a sponsor for the film Defiant Lives by filmmaker Sarah Barton. The film features interviews with more than 30 of the leading activists from the disability rights movement and more than 600 pieces of archival footage and photographs that tell the story of how this movement has literally changed the built environment and the world we live in.
VIDEO: Inventing Tomorrow Trailer

The ReFrame closing ceremony will be a wonderful finale to the whole weekend. It features two films listed in both the Indigenous and environmental categories: The Guardians by Ben Crosbie and Tessa Moran and Adventure in Understanding by local filmmaker Rodney Fuentes.
The Guardians follows an Indigenous community who share their forest home with millions of monarchs in Mexico's Monarch Butterfly Biosphere Reserve. They must confront internal divisions and illegal loggers to recover the ancient forest; their survival depends on it, along with the monarchs'.
Adventure in Understanding follows 20 youth on a 100-kilometre paddling trip along the Trent Severn Waterway, from Little Lake to Curve Lake.
These films tell the stories of extraordinary people while inspiring hope in humanity, and creating positive action in the community. These types of films allow us to ask ourselves, "What can I do to make a difference?"
VIDEO: The Guardians Trailer
"Each year, ReFrame offers our community the opportunity to enjoy beautiful, poignant, and relevant films that shine a light on critical issues such as sustainability, climate change, and environmental justice," explains GreenUP executive director Brianna Salmon.
"Many of this year's films feature stories from our own community, and I was particularly excited to see so many films that highlight the powerful voices and intergenerational movements that are emerging both locally and globally."
To see what Salmon means about this year's environmental program, be sure to check out these screenings:
Thursday, January 24
Feature film – Youth Unstoppable (Showplace at 7:30 p.m.)
Friday, January 25
"Stories of the Land Near Here" shorts program featuring A Certain Texture, Biidaaban (The Dawn Comes), 60 Seasons, and Gitigaan (Showplace at 5 p.m.)
dukʷibəɫ swatixʷtəd (Changer's Land) (Showplace at 7:30 p.m.)
Feature film – Anthropocene: The Human Epoch (Showplace at 7:30 p.m.)
VIDEO; Sharkwater: Extinction Trailer

Saturday, January 26
Biggest Little Farm (Showplace at 10 a.m.)
"The Archive is Alive" shorts program featuring Caribou in the Archive (The Venue at 10 a.m.)
Inventing Tomorrow (Showplace at 12:15 p.m.)
"The Future Begins Now: Imagining Indigenous Futurisms" shorts program featuring Three Thousand and Reclamation (The Venue at 12:15 p.m.)
Nuuca (Take) (Showplace at 2:45 p.m.)
The Devil We Know (The Venue at 5 p.m.)
Feature film – The Woman Who Love Giraffes (Showplace at 7:30 p.m.)
Feature film – Fahrenheit 11/9 (Market Hall at 7:30 p.m.)
Sunday, January 27
"On Resistance" shorts program featuring Water Warriors (Market Hall at 10 a.m.)
Anote's Ark (Showplace at 12:15 p.m.)
Sharkwater: Extinction (Showplace at 2 p.m.)
Adventure in Understanding and The Guardians (Showplace at 4:15 p.m.)
VIDEO: Fahrenheit 11/9 Trailer

Passes are $60 for adults, $50 for students or un/underemployed individuals, and are valid for all films from Friday to Sunday. Tickets for the Thursday opening night film must be purchased separately for $10 with a festival pass, or $15 without.
This year, you also have the option of purchasing a day pass for $25, which will give you access to one day's worth of films.
Opening night tickets and festival passes are available for purchase online at reframe.tickit.ca or in person (cash only) at the GreenUP Store at 378 Aylmer Street North until Thursday morning (after which any remaining tickets and passes will be available for purchase in the lobby of Showplace).
For film trailers and descriptions, and for the full festival schedule including film screenings, post-film discussions, panels, social events, performances and installations, please visit reframefilmfestival.ca.
To pick up a full festival catalogue, visit the GreenUP Store, Watson and Lou in Peterborough, The Pastry Peddler in Millbrook, or Happenstance Books & Yarn in Lakefield.