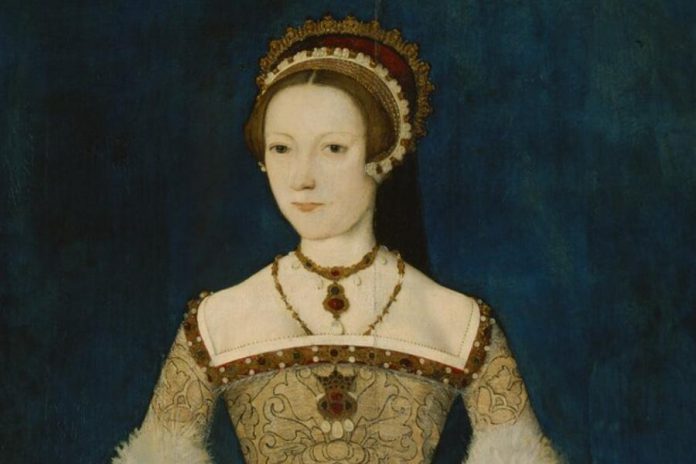 On Sunday, February 3rd, New Stages Theatre Company presents its first Page on Stage performance of 2019 with a staged reading of Canadian playwright Kate Hennig's historical drama The Last Wife at the Market Hall Performing Arts Centre.
A departure from New Stages' usual contemporary pieces, often dealing with topical and sometimes sensitive subject matter, The Last Wife takes the audience to 16th-century England and centres around Katherine Parr, the last of the six wives of King Henry VIII, and her relationship with Henry's daughters Mary and Elizabeth.
A story of intrigue and politics, The Last Wife deals with one woman's battle for the rights of women in a society dominated by male patriarchy and includes Linda Kash as Katherine Parr, Michael Riley as King Henry VIII, and Samuelle Weatherdon as the young Elizabeth I.
"I love this period of history," says New Stages artistic director Randy Read.
"But what I find most interesting about the play is how resonant it is today in terms of what women were dealing with. It is not very different from what women are dealing with today in terms of establishing themselves."
Premiering in 2015 at the Stratford Festival, The Last Wife is the first in a trilogy of plays by Kate Hennig. The second play, The Virgin Trial, made its debut at Stratford in 2017 and the final play, titled Mother's Daughter, is scheduled to make its debut at Stratford later this spring.
The Last Wife enjoyed a completely sold-out and extended run at Stratford, followed by a U.S. premiere at TimeLine Theatre in Chicago, and was later remounted at Toronto's Soulpepper Theatre.
The Last Wife revolves around Katherine Parr (1512-1548), the sixth and final wife of King Henry VIII of England. She became notable for her campaign to not only have his daughters Mary and Elizabeth educated, but to also give them their succession to the throne despite the fact that Henry already had a male heir in his youngest child Edward.
"When Katherine Parr married King Henry, Edward was somewhere between eight or ten years old, Elizabeth was fourteen, and Mary was in her early twenties," Randy explains.
"Katherine, who was a really smart woman, wanted to be sure that the girls were educated. Henry, as well as the rest of society, was not prepared to educate those girls because of women's status in those days. Historically, Henry didn't care much about the girls, because he had the son he always wanted when Edward was born."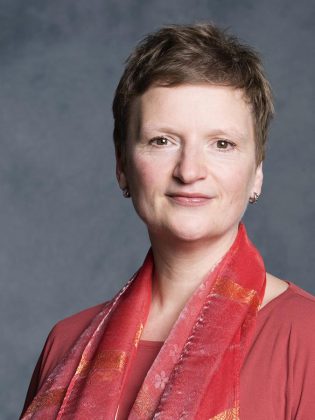 Randy points out that Edward was a sickly child, but his father didn't want to see it.
In the end, although Henry's son was crowned Edward VI of England at the age of nine, Edward's reign ended six years later when he died at the age of 15 from a terminal illness — when he was succeeded by his half-sister Mary, who became Mary I (also known as Mary Tudor), and five years later by Elizabeth, who became Elizabeth I (also known at The Virgin Queen).
"What Katherine Parr did was force Henry to give his daughters legal entitlement to the throne — first Mary and then Elizabeth. If Henry had not done that, then the girls would have gone elsewhere. Of course Elizabeth became, arguably, the greatest monarch in British history. But she would have not been ready for it, without what Katherine Parr did for her."
The Last Wife is a departure from the traditional New Stages' shows that have never delved into historical or costume dramas. However, despite being set in the 16th century, The Last Wife has been written as a contemporary piece for a modern audience.
"We think of ourselves as a contemporary theatre," Randy says. "While this is a historical piece, it is done in contemporary dialogue. That's very deliberate on the playwright's part because she wants the audience to access to these characters."
Randy emphasizes that audience members don't need to know the history to enjoy the play.
"Most people do know Henry the VIII and Elizabeth I, and they are the big players. But what's interesting is how the people around them were responsible for what happened for their success as well."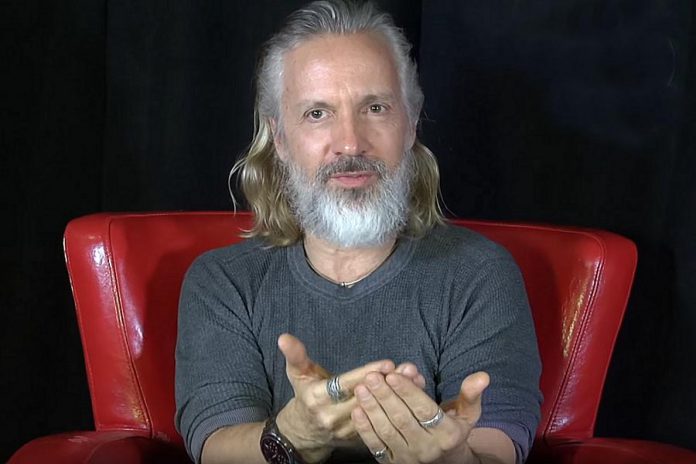 Not only does The Last Wife bring Katherine Parr's story to the forefront, it also creates very human portraits of historical figures who are so faded in time that sometimes it is easy to forget they were more than just storybook characters. The Last Wife allows these characters to live again in surprising and complex ways.
"In this play everyone is human," Randy tells. "You get to see a young Elizabeth at fourteen with no idea of what will come ahead for her, and to have somebody protecting her and preparing her without knowing that that is what she is doing.
"We also delve into Mary's feelings. Her parents seemed happy until Catherine of Aragon couldn't bear Henry a son, so he just cast her aside. As the daughter, are you supposed to forget about that and move forward? You can't. So there is animosity between her and Henry, but because he is the king and has power she has to walk a very fine line."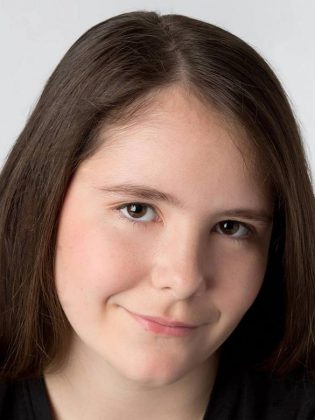 Although Randy is still finalizing the majority of the cast at this writing, like many of his Page on Stage readings, he's assembling a powerhouse cast of both local favourites and performers from the biggest stages in Ontario.
Confirmed for the role of Katherine Parr is local theatrical icon Linda Kash. A close collaborator with Randy in both his dramatic productions and other Page on Stage readings, Linda — with her own sense of strength and wisdom — is a perfect fit for Katherine Parr.
In the role of young Elizabeth is local performer Samuelle "Sam" Weatherdon making her Page on Stage debut. A familiar face in the Peterborough theatrical community through her appearances at 4th Line Theatre, The Theatre On King, and Planet 12 Productions, at age 13 Sam has become one of the most recognized and respected young actresses in Peterborough. The Last Wife is her return to New Stages following her performance as Rebecca Gibbs in Randy's production of Our Town in 2017.
In the role of Henry VIII, New Stages welcomes back six-time Gemini award-winning actor Michael Riley. A familiar face on Canadian television, Michael is best known to audiences for his role as Brett Parker from Power Play, Elliott Sacks on This is Wonderland, and Dr. Tom on Being Erica.
New Stages' Page on Stage presentations are consistently amongst the most powerful and thought-provoking evenings of theatre in the Kawarthas. The material Randy chooses is always smart and the packed audience always engaged and appreciative.
With no costumes or sets, staged readings are a very different way to watch theatre, but serve as a way to allow local audiences to see top talent perform in shows that might otherwise not get produced in Peterborough.
The Last Wife will be performed at 7:30 p.m. on Sunday, February 3rd at the Market Hall Performing Arts Centre in downtown Peterborough. General admission tickets are $25 ($15 for students, art workers, and the under waged) and are available in person at the Market Hall Box Office or by phone at 705-749-1146 (12 p.m. to 5 p.m. Monday to Friday) or online anytime at markethall.org.