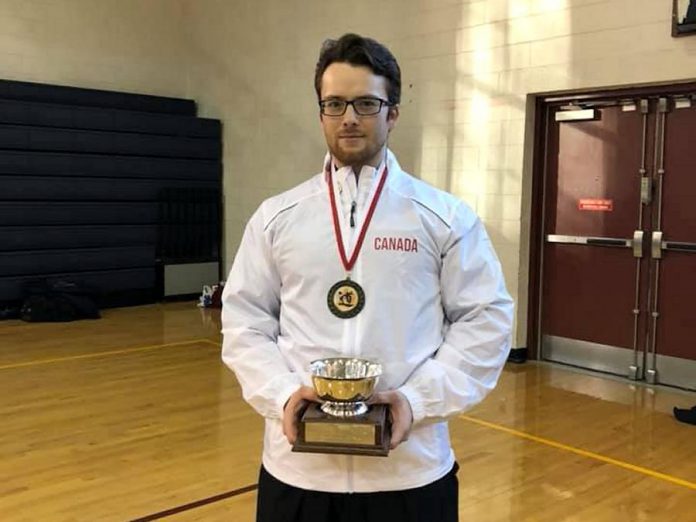 Local martial artist Warren Wagler recently brought home gold from an international competition.
Wagler practices the traditional Japanese martial art of iaido (pronounce ee-eye-do) — drawing and cutting with a samurai sword.
Wagler belongs to Kenshokan Dojo, a local martial arts group that offers training in iaido at locations in Peterborough, Oshawa, Tweed, and Lindsay, as well as classes in karate in Peterborough and Oshawa.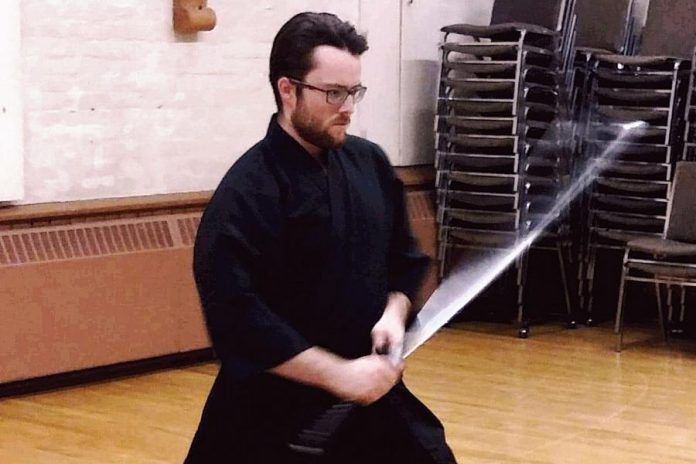 The Oshawa native, who holds the rank of sandan (third dan) in iaido, won the Haga Cup at the 2019 East Coast Iaido Taikai (competition) held in Jersey City, New Jersey on February 17, 2019, as part of the inaugural delegation for Team Canada Iaido.
At 22 years old, Wagler is the youngest member of the Team Canada Iaido delegation. He began practising iaido at the age of 14 under sensei (instructor) Jim Wilson at Kenshokan Dojo.
Iaido is related to the Japanese martial art of kendo (sword fighting) but, unlike kendo, iaido focuses on methods of drawing and cutting with the sword.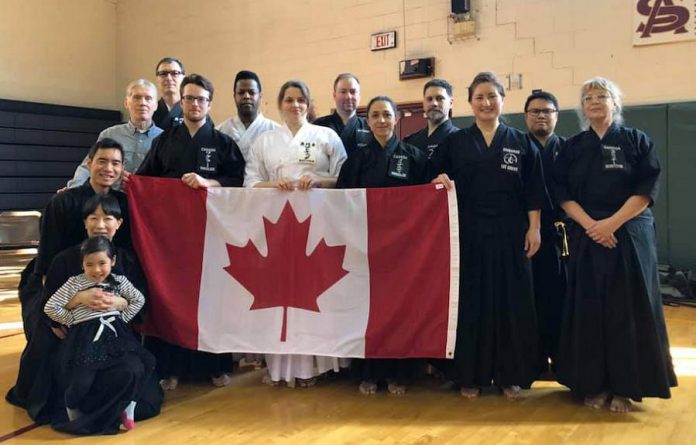 There is no physical contact with iaido; it is a solo martial art that helps develop mental discipline and physical skills through the practice and perfection of forms called kata, consisting of sequences of movements executed against one or multiple imagined opponents.
"I practice iaido because it is both challenging and fulfilling as you are constantly evolve your skills to achieve perfection," Wagler says. "It is well worth the effort. To others iaido may seem like an individual art, but to me iaido is my second family."
Wagler, who graduated from the architectural technology program at Durham College in 2017, has previously won gold at the Canadian National Iaido Championships in 2013 and 2016, and silver as a member of Team Canada at the 2018 Pan-American Iaido Taikai.