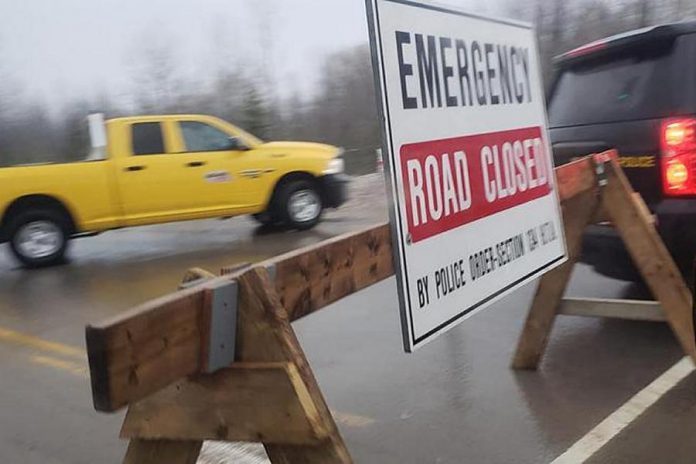 Police have released the identity of the driver who died following a head-on collision on Highway 28 north of Woodview.
Carolyn Clement, 69, of Toronto was pronounced dead at the scene of the accident. kawarthaNOW has learned that Clement owned a cottage on Eels Lake north of Apsley.
At 4:15 p.m. on Wednesday (March 13), the OPP and emergency crews were called to assist after two vehicles collided on Highway 28 north of Haultain Road.
The other driver involved in the accident was transported to an area hospital with non-life threatening injuries.
Police have arrested 35-year-old Christopher Ashton of Peterborough and charged him with driving while prohibited and two counts of failure to comply with a recognizance.
Ashton scheduled to appear in the Ontario Court of Justice in Peterborough later today (March 14) for a bail hearing.
The investigation into the accident is ongoing.
Highway 28 was closed between Haultain Road and the Village of Apsley for around six hours while police investigators documented the scene. It reopened around 11 p.m. on Wednesday night.