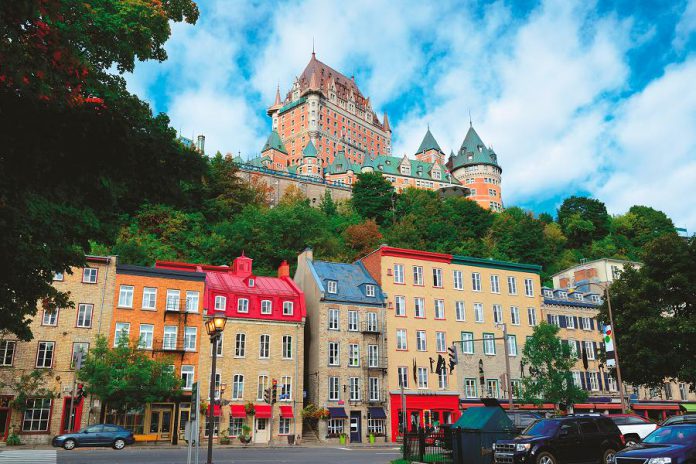 If you're looking for a taste of Europe on your next vacation without venturing to another continent, Québec is an enchanting destination that offers a European-inspired visual and cultural appeal — without the jetlag.
Within Canada, Québec is a distinct world with its blend of architecture, colonial history, art, Francophone heritage, and scenic landscapes.
Known as "La Belle Province" ("the beautiful province"), Québec boasts impressive natural attractions, electrifying annual festivals, an exquisite culinary scene, trendy cosmopolitan districts, and history-infused neighbourhoods for every traveller's taste.
And while Québécois ("Quebecers") account for more than four-fifths of the Canadian French-speaking population, it's not necessary to brush up on your rusty high school French in order to have an enjoyable trip (although the effort is appreciated).
The popularity of vacations in Québec is at its peak, particularly in Montréal. According to Québec City Tourism, just over 4.4 million tourists visited the province in 2016, including over 800,000 from 75 countries outside Canada, raking in $1.32 billion in annual tourism spending.
Montréal recorded the highest growth in tourism among all Québec destinations in 2017, with tourism dollars injecting $4 billion into the city's economy, says a recent report by Tourisme Montréal.
VIDEO: Let go and let Québec take over

It's this upswing in Québec's tourism that continuously makes the region one of DeNure Tours' most delightful sightseeing excursions year-round. For nearly 60 years, the Lindsay-based agency has been offering unique tourism experiences throughout North America, Britain and Europe, with fascinating itineraries, flexible pacing, good value and quality, and guides who have firsthand, in-depth knowledge of the destinations.
"There are so many rural and urban destinations to explore that should be on every Québec traveller's must-visit list," says Mary Kay McGuinness, a tour director at DeNure Tours for over 25 years and has handled logistics for many of the agency's Québec tours during that time.
"Whether it's the exquisite cities of Montréal and Québec City, Mont Tremblant in the Laurentian Mountains, resorts like Le Château Montebello, or whale watching in Tadoussac, a small town on the coast of the St. Lawrence, there's something for everyone."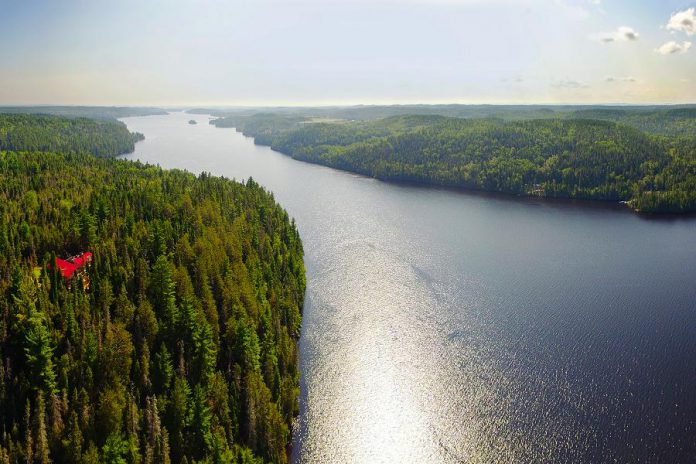 McGuinness says DeNure's group tours will not only guide you around any cultural site in Québec and dive right into the heart of the province's fascinating history, but they will "take you to the hidden gems, the places you don't know about or wouldn't otherwise see by going it alone."
Some of those hidden gems McGuinness is referring to are "economuseums", an artisanal enterprise that showcases artisans and their trade, largely in fine crafts and the agri-food sector.
Québec currently has 30 economuseums province-wide, with the most located in tourist regions. The concept allows craftspeople to open their workshops to the public so they can share their knowledge and passion and sell products made onsite.
Expect to experience some of these fabulous venues when DeNure stops at Albert Gilles Boutique et Musée (a museum showcasing the work of the eponymous copper artist, with tours and demonstrations), La Chocolaterie de I'lle (a chocolate and ice cream maker located in an ancestral home), or Saint-Benoît-du-Lac Abbey (home to 30 Benedictine monks famous for their hand-crafted cheeses and apple cider).
"Economuseums give people an appreciation of what artisans do," says McGuinness. "We're giving our guests the opportunity to discover the local culture while supporting the region's local economy."
DeNure Tours is currently offering five tours to Québec this year. Here are some highlights of what to anticipate on each visit.
Montreal & Québec City (6 days)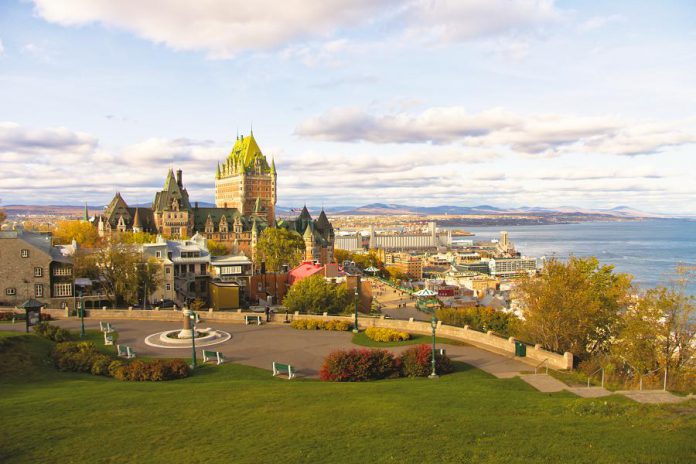 Montréal and Québec City are lively metropolises with a perfect combo of classiness, playfulness and history. On the guided tours, stroll the narrow streets and boutiques of Québec City's Quartier Petit-Champlain, feast in the Jean-Talon Market where Montreal's award-winning pâtisseries, fromageries, and boulangeries get their farm-to-table ingredients, or immerse yourself in the museums, galleries, and fabulous eateries these cities have to offer.
Journey on to Côte-de-Beaupré's picturesque countryside which rolls out to magnificent 18th century farmsteads and churches, tucking local artisan's work into little galleries. Admire gorgeous glass windows and sculptures at the Sainte-Anne-de-Beaupré Shrine before a stop at towering Montmorency Falls, a natural 30-metre-high wonder. DeNure ends the tour with a sweet finale: the quaint and delicious Île d'Orléans chocolate factory and authentic maple sugar shack tasting.
Saguenay, Québec (7 days)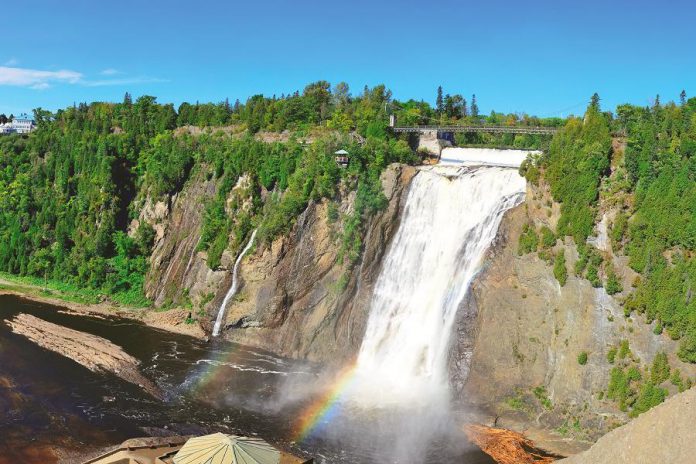 "The Saguenay tour is our most popular of all the Québec tours," notes McGuinness.
Guests will travel through the Laurentians admiring the rocky Canadian Shield. See where the pines divide and the earth plummets down a sheer rock face at the Rivière Saguenay fjord. Stay in the landmark Hotel Tadoussac on one of Canada's most beautiful bays and cruise the St. Lawrence to spot whales.
During a three-hour cruise, spot tufts of water exploding above the horizon as the whales move to the surface to breathe.
A guided trolley tour of Val-Jalbert, a restored lumber village, will give you an up-close look at life as it was in the ultra-modern 1920s. A glass platform provides amazing views of the 236-feet-high Ouiatchouan Falls.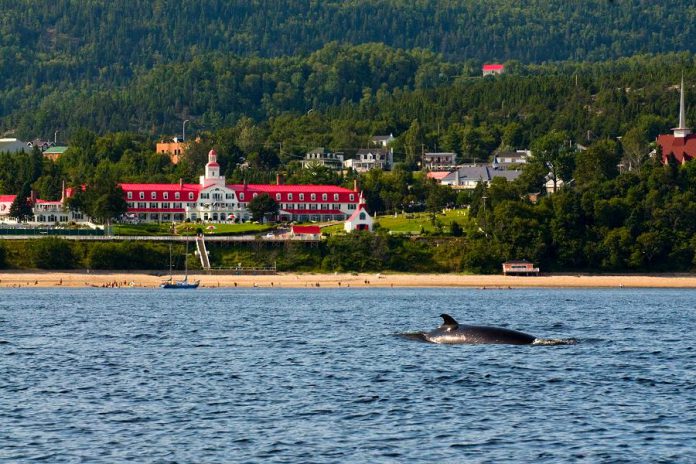 "It's got scenery and industrial history which is quite unique," says McGuinness of the area, which has been described as the best-preserved ghost town in Canada.
A visit to Sainte-Anne-de-Beaupré Basilica and Montmorency Falls, named the "monstrous steep", precedes a two-night stay in historic Québec City. A stay in the city's Old Town is the perfect location to explore old-world architecture, charming boutiques, cobblestone streets, and exquisite eats.
Gaspé Peninsula Getaway (9 days)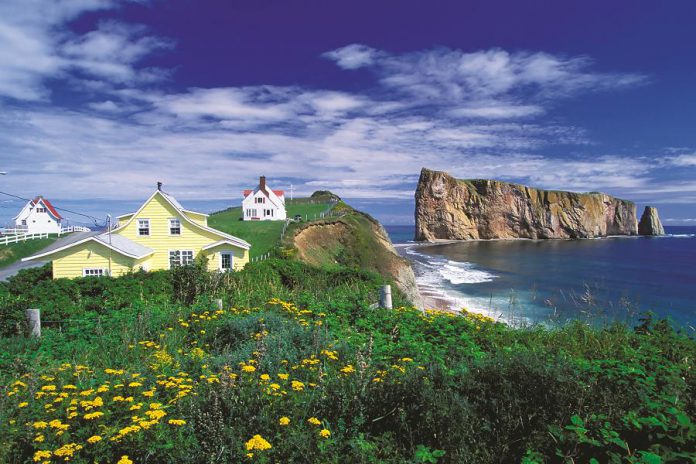 Discover rock, wilderness, stunning vistas, and the distinct French-English culture of the people who call the fascinating Gaspé Peninsula home.
Make a stop in Saint-Jean-Port-Joli, the woodcarver capital of Québec, before a boat sails you around Percé Rock, an iconic 400-million-year-old red-gold limestone arch. Nearby is Bonaventure Island, home to North America's largest gannet colony, and Paspébiac Bank Historic Site, which brings the Gaspésie fishing story to life with net-mending and shipbuilding in centuries-old buildings.
The trails at Parc national de l'Île-Bonaventure-et-du-Rocher-Percé is always worth a visit for their natural beauty and outstanding flora and fauna, including its famous colony of northern gannets.
The bohemian town of Tadoussac, where the Saguenay river flows into the St. Lawrence, is perfect feeding ground for the different whale species. Take an excursion on a boat into the St. Lawrence to see these giants up close in their natural habitat.
Finish the tour in Québec City and fill your soul with old-world charm, exquisite dining, and boutique shopping.
Québec Resort Getaway (5 days)
Escape the ordinary and experience the delightful retreats of Québec. The beautiful Eastern Townships are a tapestry of vineyards, pastoral countryside, mountains, and crystal-clear lakes.
A stay at the Hôtel Chéribourg offers amazing views complemented by four-star amenities such as a tennis court, two pools, an outdoor whirlpool, and well-appointed rooms.
Pay a visit to the Abbey of Saint-Benoît-du-Lac and stroll the fragrant fields of Bleu Lavande, the region's chief lavender producer. Tour a winery and soak in Magog's scenery for the remainder of your stay.
Stop in Old Montréal for lunch en route to the remarkable Le Château Montebello, the finale to this Quebecois retreat. Founded as a private club in 1930, Le Château Montebello is the world's largest log cabin offering tranquility and rustic elegance.
Québec Colours (5 days)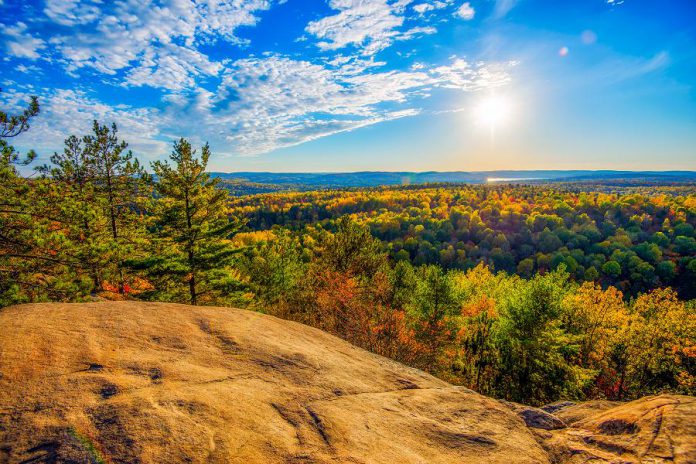 "People come from around the world and across Canada to see the fall colours in Québec," says McGuinness.
Watch Mother Nature at her finest with the awe-inspiring natural beauty of the Laurentians blazing in bright autumn hues.
A stop in Mont-Tremblant will let you stroll the cozy cobblestone streets to the alpine-inspired chalet shops. Cruise beautiful Lac Tremblant, surrounded by a carpet of crimsons this time of year.
DeNure continues to Gatineau with a visit at Parc Omega, a safari park that takes you through 12 kilometres of lakes, rocky hills, valleys, forests, and meadows, all the while getting up close and personal with the animals that inhabit them (bison, boars, beavers, wolves, bears, coyotes, and fox).
You'll move on to Ottawa to enjoy some free time and perhaps visit the National Gallery of Canada, which holds the world's largest collection of classic, contemporary, and indigenous Canadian art, or browse the Byward Market, four square blocks of artisan shops and culinary delights.
Journey home with a stop in the Thousand Islands region, an island paradise of pines, castles, lighthouses, and history.
VIDEO: A journey through Québec that reveals a new surprise every morning

DeNure's Québec tours include transportation on a luxury motorcoach to all sites (departing from Lindsay and Toronto), with a crew of experienced tour directors and drivers happy to share their knowledge to make your trip interesting and unforgettable.
"It's important to take the memory, not necessarily the picture," adds McGuinness. "DeNure staff's professionalism and knowledge of Québec will certainly give you great memories to take home with you."
Feeling overwhelmed by tour options? Worried you missed an important detail? DeNure Tours offers a hassle-free way to experience the highlights of your trip that enables you to sit back and relax. Their representatives handle all of the initial logistics and scheduling, and are on-hand to ensure that everything runs to plan, leaving you to you rest easy as you travel.
If you're ready for a Québec adventure, book your trip with DeNure Tours.
DeNure Tours Ltd. is located at 71 Mount Hope Street in Lindsay. For more information, call 705-324-9161 or toll-free 1-800-668-6859, email info@denuretours.com, or visit denuretours.com. You can also follow DeNure Tours on Facebook, Instagram, and Twitter.
This story was created in partnership with DeNure Tours.