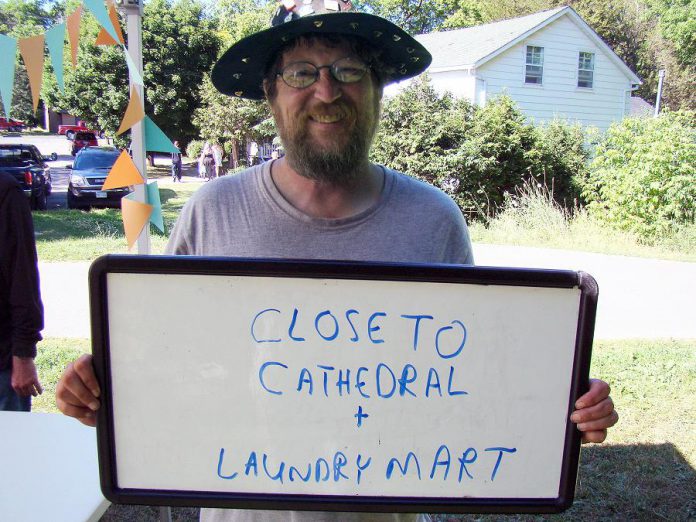 What does community connectedness mean to you? For residents of the Downtown Jackson Creek neighbourhood, community connectedness is a physical and social network that is inclusive, welcoming, engaging, and safe.
Community connectedness happens in shareable multi-use spaces that allow opportunities to meet new people, host fun community events, and celebrate public spaces such as parks and streets.
These spaces should be friendly for residents of all ages and accessible to all.
The GreenUP NeighbourPLAN program supports residents in re-imagining public spaces in three neighbourhoods in Peterborough, bringing residents together to connect, imagine, and design through hosting a wide range of engagement activities using a collaborative process called co-design.
"Being connected to my community is one of the most important things to me," says Connie Webb, resident of the Downtown Jackson Creek neighbourhood and active member of the NeighbourPLAN resident committee.
Many residents GreenUP has worked with share similar thoughts as Webb: community, connection, and inclusivity have been reoccurring priorities for each of the program's neighbourhoods.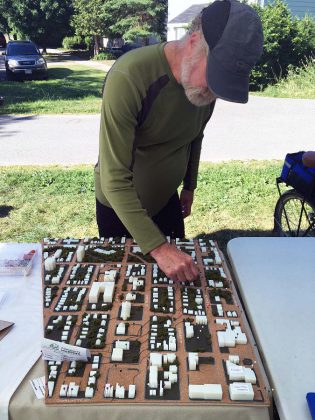 For Webb, contributing to community connectedness is about "knowing the needs, wants, and hopes of everyone in that community and having the ability, desire, and drive to meet those needs to the best of my ability."
GreenUP will be unveiling a new portrait document of the Downtown Jackson Creek neighbourhood, which illustrates the unique assets and opportunities for improvement in the community.
NeighbourPLAN has been working with residents in this neighbourhood since June 2018 through community barbecues, pop-up map chats, visits to seniors' homes, exploratory walks, resident committee meetings, and more.
NeighbourPLAN has engaged with more than 400 people who have contributed their thoughts and expertise to the Downtown Jackson Creek neighbourhood portrait.
If you live, work, or travel through the Downtown Jackson Creek neighbourhood, you are invited to join GreenUP at a neighbourhood gathering from 2 to 4 p.m. on Saturday, April 27th at the Peterborough Public Library (345 Aylmer St. N., Peterborough).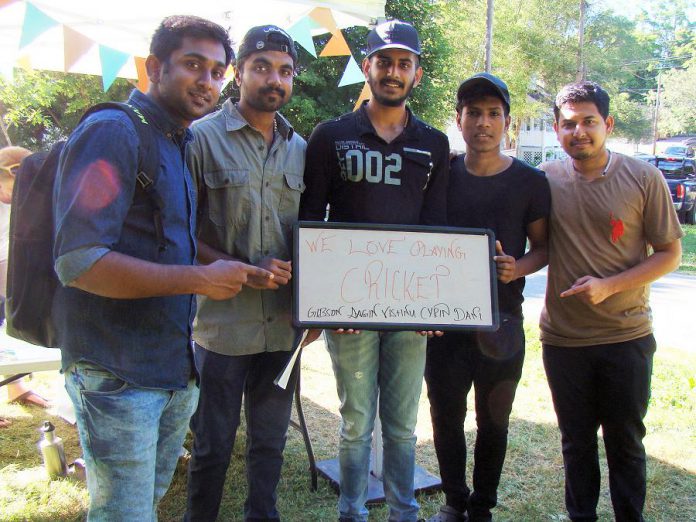 Residents are hosting a drop-in open house to launch and celebrate the portrait. There will be free food and you can learn more about what is happening around the downtown's vibrant community.
Residents are also encouraged to attend NeighbourPLAN's regular resident meetings, held on the second Tuesday of every month from 4 to 6 p.m. at the Brooklawn Apartments (485 Donegal St., Peterborough). Resident meetings are a great opportunity to express your visions for what great streets and public spaces should look like.
"I am so enjoying the time I have spent with the neighbourhood committee and look forward to learning more and giving more to the neighbourhood family," Webb says.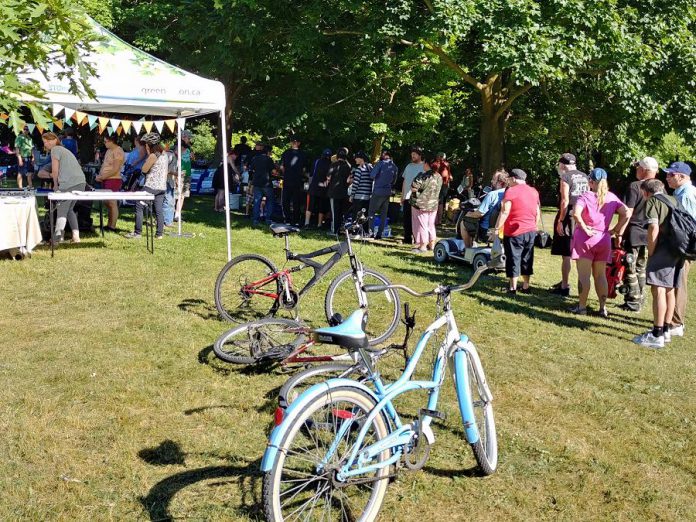 Don't live in the Downtown Jackson Creek area? NeighbourPLAN is also working in two other communities in Peterborough: the Jackson Park-Brookdale neighbourhood is working on a final vision document and work in the Talwood community is just beginning.
To learn more about NeighbourPLAN and its work in all three neighbourhoods, visit greenup.on.ca/neighbourplan.
For more information about NeighbourPLAN, contact Kortney Dunsby at kortney.dunsby@greenup.on.ca. This project is a partnership with Active Neighbourhoods Canada and is funded by Ontario Trillium Foundation and supported by local community partners.