April showers bring May flowers … and farmers' markets!
After being delayed for a week due to said April showers, the Peterborough Downtown Farmers' Market reopens for the 2019 season on Wednesday, May 8th.
Once again this year, Charlotte Street between Louis and George Streets will be closed to vehicle traffic on Wednesday from 8:30 a.m. to 2 p.m., transforming the area into a bustling pedestrian-friendly farmers' market.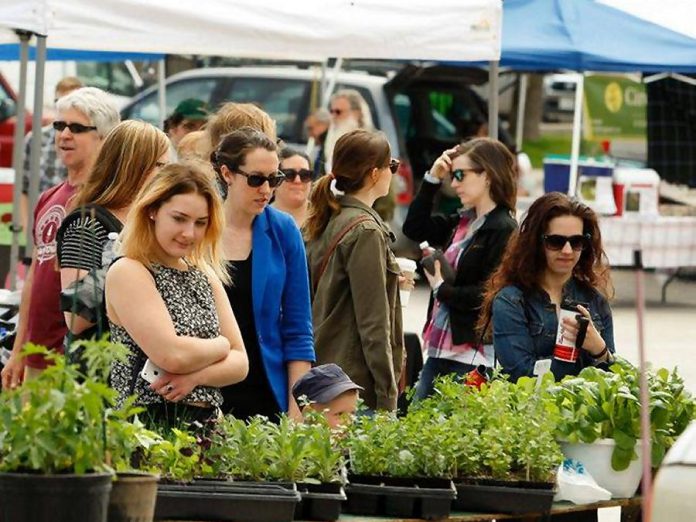 The market will continue every Wednesday from 8:30 a.m. to 2 p.m. until October 30th.
The 22-year-old market is a producers-only market where shoppers can buy directly from farmers, growers, bakers, and more. As always, seasonal produce, meats, cheese, fresh flowers, baked goods, art, plants to grow, coffee, and lunches-to-go will be available.
New vendors this year include Hard Winter Bread Company with their sourdough bread and bagels, Tyler Scott with his locally sourced fried chicken and sides, Johnston's Farm Market, Freskiw's wild blueberries, Lil Puffs pancakes and smoothies, and more.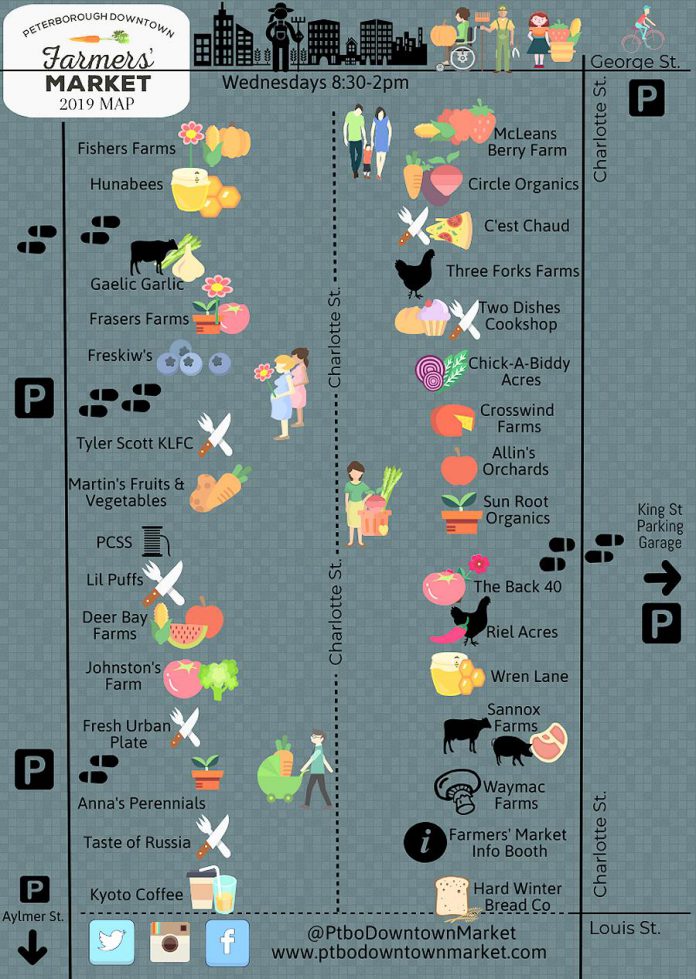 Along with monthly special events showcasing seasonal bounty, guest chefs will provide samples, on-site cooking demonstrations, and innovative ideas on using market products throughout market season.
To learn more about the Peterborough Downtown Farmers' Market's policies, regulations, vendors, seasonal produce, special events, and more, visit www.ptbodowntownmarket.com.