Check out this video of Ennismore singer-songwriter Melissa Payne's new song "1000 Pieces", which dropped today (May 1) on Spotify and Apple Music.
It's from her soon-to-be-released new album Darker Than Your Dark.
Melissa debuted the tune in a live performance at Knox Farm, a private converted barn north of Peterborough operated by music producer and event designer James McKenty and his wife Kellie.
"1000 Pieces" – Melissa Payne

It was the first time she and her new band (Kate Suhr, Marcel Rousseau, Derek Downham, Ian McKeown, and Jordan Rousseau) performed the songs from Darker Than Your Dark before a live audience.
"Her upcoming record, Darker than your Dark explores an entirely different realm from the pages of her songbook," declares her new website at www.melissa-payne.ca.
"Nine original tracks that take the listener through the peaks and valleys of the life of this highly emotive artist who is just gaining her stride. Her honest and vulnerable approach to the songs that comprise her latest effort are sure to win over her dedicated fans and first time listeners alike."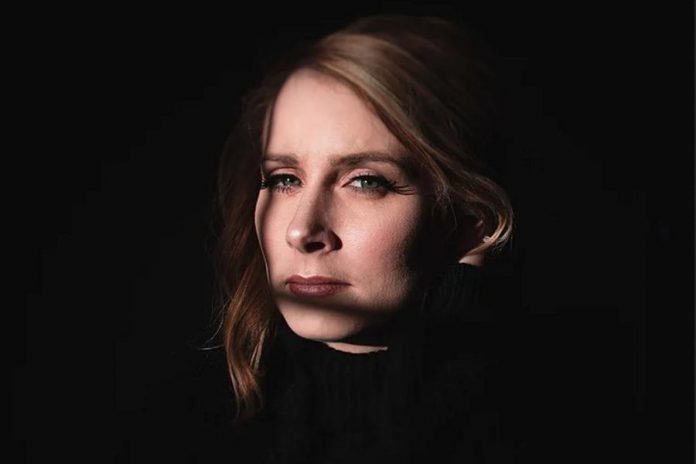 You'll be hearing (and seeing) a lot of Melissa this spring and summer.
In addition to touring in support of her new album, Melissa will be performing with Kate Suhr and Kate Brioux as the Dixie Hicks at The Canadian Canoe Museum's Campfires & Cocktails fundraiser on Saturday, May 6th.
She'll be opening (along with Evangeline Gentle) for American singer-songwriter Carrie Alice Williams at the Market Hall in Peterborough on Wednesday, June 5th.
And both Melissa and Kate Suhr will be performing this summer for the first time at 4th Line Theatre at the Winslow Farm in Millbrook.