A chilly and rainy Wednesday (May 1) didn't deter approximately 300 people who participated in a "general strike" in Peterborough to protest funding cuts announced by the Ford government.
Local photographer Thayla Fortin was at the protest and shared her photos with kawarthaNOW.
People both young and old, some carrying signs, gathered at Confederation Square in downtown Peterborough and then proceeded to march along George Street and Hunter Street.
VIDEO: Protesters march up George Street in downtown Peterborough (by Esther Vincent)
The protest was one of 26 held across Ontario as part of the grassroots "May 1st General Strike Against Ford" campaign launched on Facebook by Florence O'Connell of Toronto and Dakota Lanktree of Hamilton.
The first event to be organized was at Queen's Park and, as word spread on Facebook, an additional 25 protests were organized across Ontario.
Many hundreds of people participated in the Queen's Park protest, which followed a massive health care protest held there the previous day that was attended by thousands of people from across the province.
Here are more photos of the Peterborough protest by Thayla Fortin: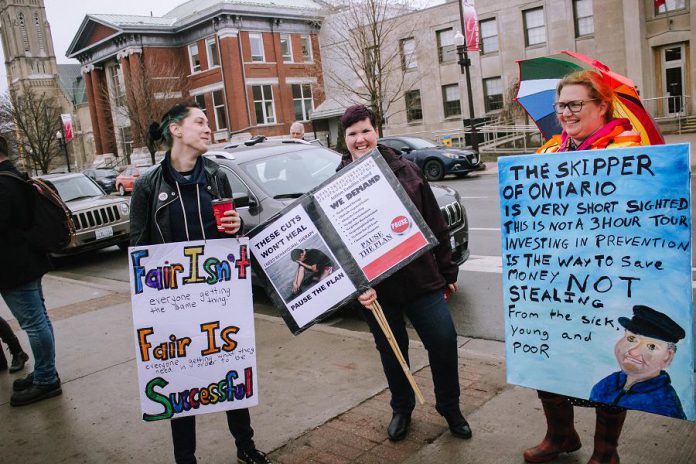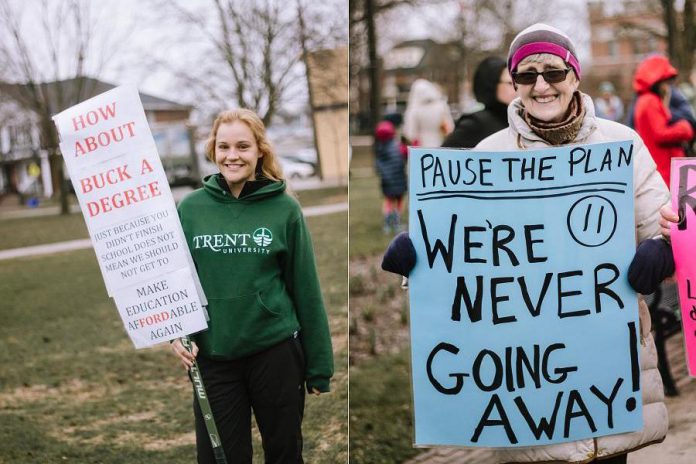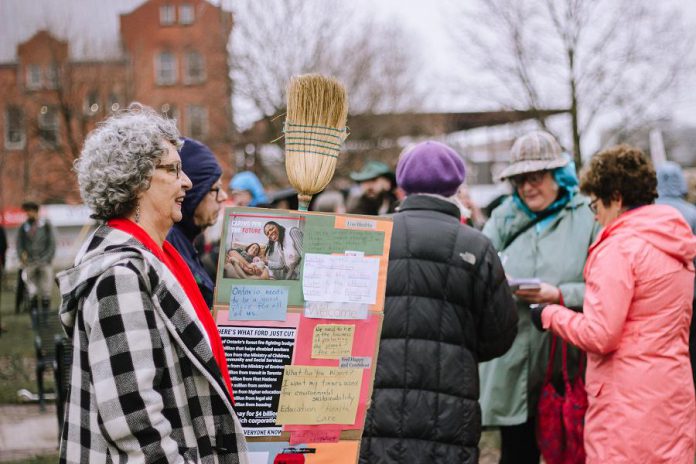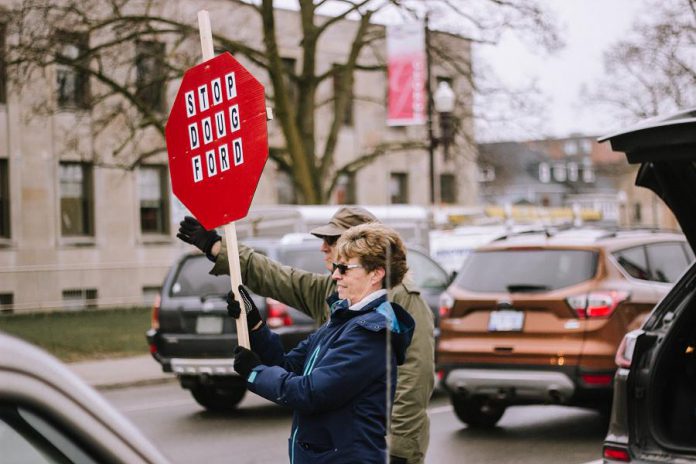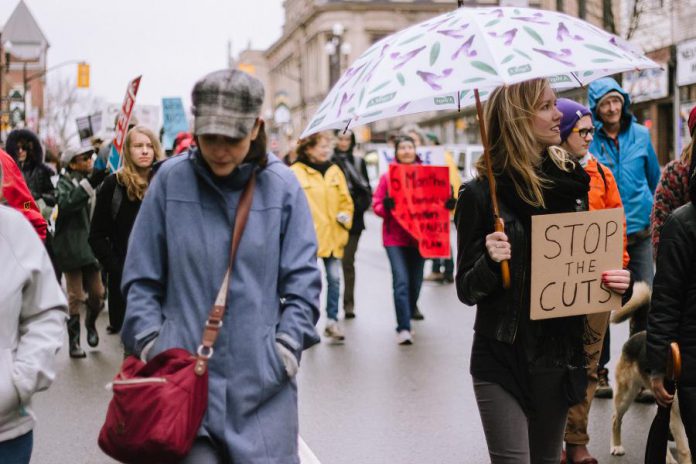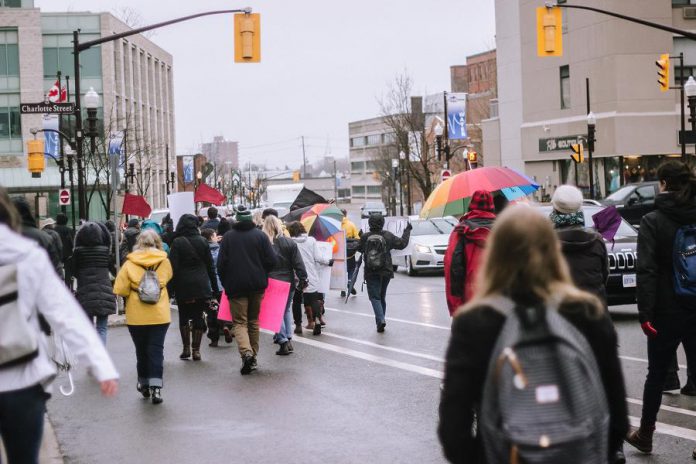 For photos of the other May 1st protests held across Ontario, visit the May 1st General Strike Against Ford page on Facebook.