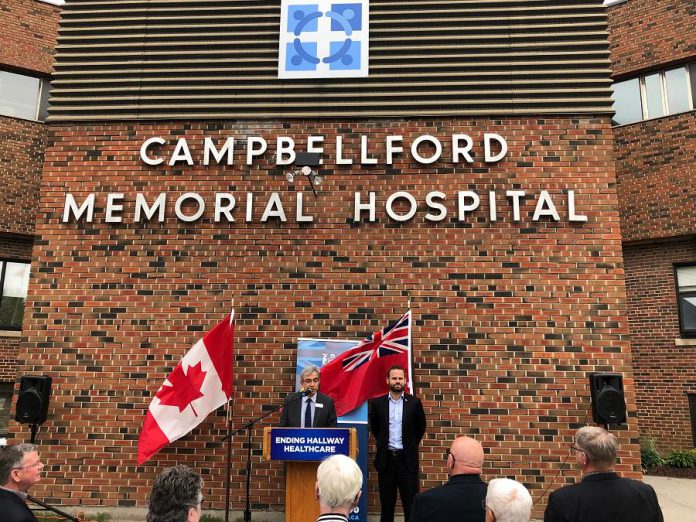 The Ontario government is providing $5 million to Campbellford Memorial Hospital.
Northumberland—Peterborough South MPP David Piccini made the announcement at the hospital on Wednesday (May 22).
"This investment will support Campbellford Memorial Hospital in continuing to meet the health care needs of the residents of Trent Hills and surrounding area," Piccini said.
According to a media release, the funding will provide the hospital with financial stability.
"As we have gone through a noted organizational and cultural recovery over the past several years at Campbellford Memorial Hospital, we have continued to struggle to address our financial challenges," said hospital president and CEO Varouj Eskedjian.
"This significant funding provides us needed resources to address historical issues, while allowing us time to gain our financial footing as we continue to make improvements and move through health system transformation in the coming years."
Earlier this year, the Ontario government also provided the hospital with $1.75 million in funding through the Health Infrastructure Renewal Fund.