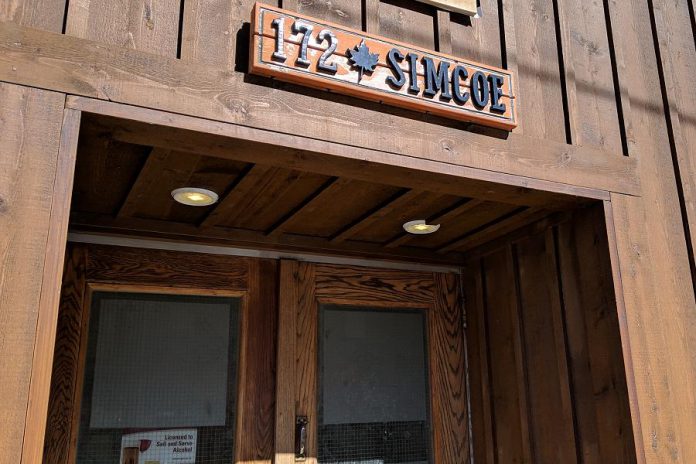 Just three months after opening, Peterborough's newest music venue Simcoe Ptbo is closing as of May 31st.
Chase Wilson made the announcement on social media, citing "a number of underlying and uncontrollable circumstances that have left us with no choice but to leave the Simcoe location."
A joint venture of Wilson along with Kristen Kerr and Andrew Warman, the owner of Retro's eSports Bar, the venue began presenting live music including punk, metal, and hard-core rock in March. The final two live music events will be held this weekend, with Black Knight Satellite performing on Friday, May 24th and Homesick performing on Saturday, May 25th.
The final night that the venue will be open to the public is Thursday, May 30th.
"This is not the end," Wilson writes on social media. "We are planning to find a new stomping ground near the downtown area to continue our venture. Until then, please keep supporting our local musicians as much as you can."
Wilson's motivation for launching Simcoe Ptbo was to support alternative music, after a gap was left in the local live music scene following the closure of The Spill in 2017.
Simcoe Ptbo is located at 172 Simcoe Street in downtown Peterborough, just beside the Peterborough Transit Terminal and across the street from Home Hardware,