This weekend, Peterborough's newest theatre company F.O. Theatrics, under the direction of Liam Parker, helps you put some pride in your Pride when they bring the cult glam-rock musical Hedwig and the Angry Inch back to Peterborough.
Running for four performances at The Theatre on King (TTOK) in downtown Peterborough from Thursday, June 6th to Saturday, June 8th, Hedwig and the Angry Inch brings the passion and pain of everyone's favourite transgender Easter German singer as they tell their story of Cold War and gender politics in a search for belonging and love.
The result is one of the best shows that I have seen in the Kawarthas thus far in 2019.
Advertisement - story continues below
Originally produced in 1998, Hedwig and the Angry Inch was written by Stephen Trask and John Cameron Mitchell and became a massive off-Broadway sensation during its original run.
Part drag show and part love letter to the 1970s music scene of Lou Reed, Iggy Pop, and David Bowie, Hedwig and the Angry Inch was inspired by real events and real people in Mitchell's life, which struck a chord with audiences of all genders and orientations across the world.
The musical tells the story of Hedwig (Conner Clarkin), a faded wannabe rock star who plays small clubs and dive bars while living in the shadow of their former lover, megastar rock musician Tommy Gnosis.
Accompanied by their band The Angry Inch and their husband Yitzhak (Caitlin Currie), Hedwig tells their unlikely journey from East Berlin to America, beginning with their days as a young boy listening to '70s pop radio behind the Berlin Wall, to their botched sex change operation, to their life in a Kansas trailer park and their doomed relationship with Tommy.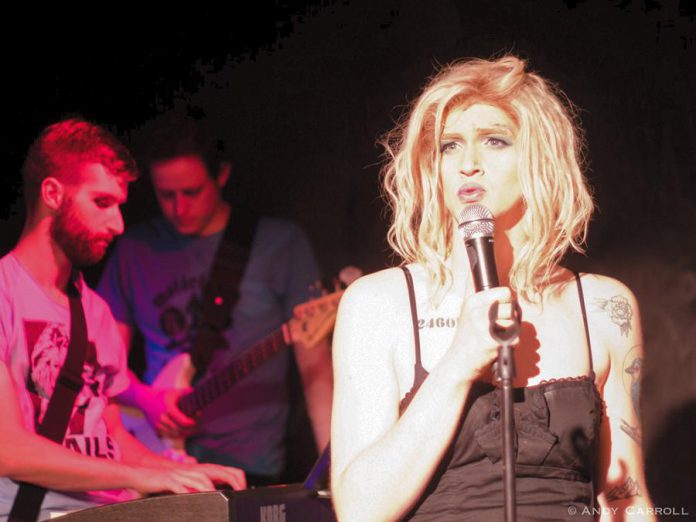 It's a story filled with laughter and tears, which begins as an irrelevant parody, but finishes with a fist full of emotion and a potent spectacle of gender politics and identity.
Just like the wall that divided Berlin, Hedwig is a person living in an in-between world, where they are not male nor female, and as a result constantly searches for validation, love, and their "other half." Colourful, vibrant, and funny, Hedwig's story is also filled with sadness, loneliness, and pathos.
Advertisement - story continues below
Working through themes as diverse as sexual identity, abandonment, ego, ambition, religion, love, and the crumbling American dream, the result is a character study of a complicated three-dimensional character surviving on the edge of society who reveals their dreams and sorrows to a captivated audience.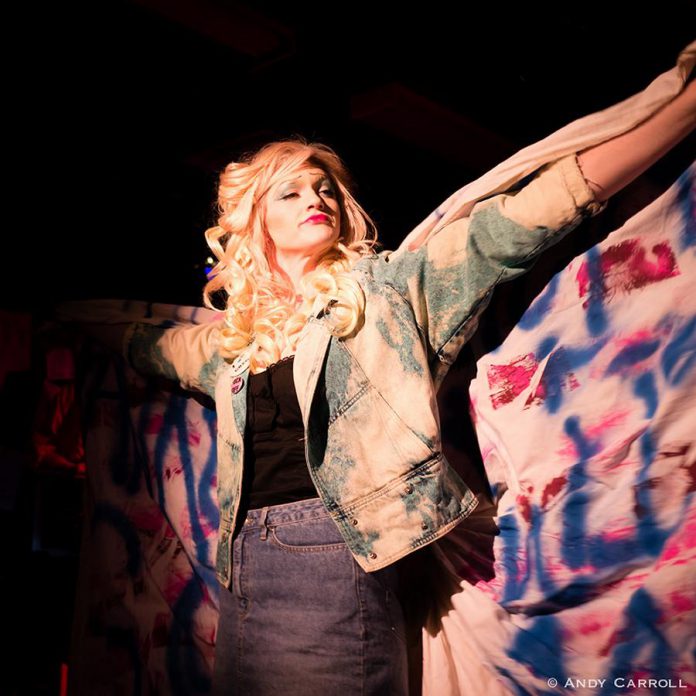 Fresh off his command performance as the Emcee in The Anne Shirley Theatre Company's production of Cabaret (which was also directed by Liam Parker), Conner Clarkin soars to new heights as the flamboyant and charismatic Hedwig. With a powerful stage presence, Conner brings Hedwig to life in all of their mirth and magic.
What's especially interesting about Conner's performance is how he underplays many of the punchlines of the show, throwing them away as if they are afterthoughts, which the audience picks up moments later. Conner's comedic delivery creates a strange subtlety to a character who is anything but subtle.
Advertisement - story continues below
The result is that the audience begins to think they know what to expect from Conner's portrayal of the character, letting their guard down for things to come.
But the true power of Conner's performance is in the emotional finale of the show, which had the audience crying real tears. I've watched Conner on stage many times, but in his last two shows he has levelled up as one of Peterborough's best musical theatre performers. Magnetic, powerful, and courageous, Conner's performance as Hedwig is unforgettable and will leave you breathless.
Although Hedwig and the Angry Inch is primarily a one-person show, Conner is accompanied by a fantastic group of performers on stage, including the band made up of musical director Brayden McGregor, Tanner Pare, Calvin Bakelaar, and Sam Quinn. Together the musicians become the pulse of the show, creating the electricity that makes it work while still fading into the background despite being in plain sight as Hedwig tells their tale.
Conner is also accompanied by Caitlin Currie as Hedwig's companion Yitzhak. In other productions, Yitzhak also fades into the shadows but Caitlin has an on-stage presence that does not allow her to do that. This actually works in her favour and she creates a new unique spin on the character.
Giving a hilariously dour performance, Caitlin primarily backs Conner up during the musical numbers, but a solo performance near the end of the show gives her centre stage, where she takes a powerful emotional jab at the audience in her own unforgettable performance.
Advertisement - story continues below
It's been five years since I first saw Hedwig and the Angry Inch on stage. Thinking about the show afterwards, it occurred to me that — while the show is more relevant than ever in today's society where many transgender people are battling for their rights — the knowledge and understanding of fluid sexuality and gender politics have come a long way since the show first premiered in the late 1990s.
However, Hedwig's journey is still an important one and needs to be experienced by audiences so they can achieve a greater understanding and acceptance of transgender people.
F.O. Theatrics production of Hedwig and the Angry Inch is not only a strong start for this new company, it's one of the most important shows that you can see this month — which of course is Pride Month.
The show is filled with comedy and tragedy and is an emotional bombshell that will keep you up at night. This brave and relevant production is beautifully executed with passion, power, and conviction.
Liam Parker and his company have put together something truly memorable, and their production of Hedwig and the Angry Inch is a show that should not be missed. This is a show that people will be talking about for a very long time.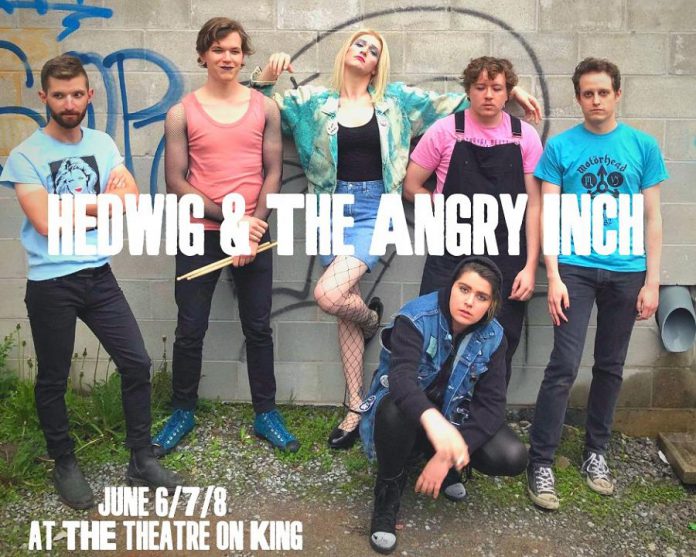 Hedwig and the Angry Inch runs from Thursday, June 6th to Saturday, June 8th at The Theatre on King (171 King St., Peterborough). Thursday and Friday shows start at 8 p.m., and there are two Saturday performances at 7 p.m. and 11 p.m.
Tickets are $20 and are available in advance at You're Welcome and Dreams of Beans in downtown Peterborough and online at ticketscene.ca, or at the door.