The Hootenanny on Hunter Street returns to downtown Peterborough on Saturday, August 10th, with a special tribute to the music festival's founder, the late Jonathan "Jonny Trash" Hall.
Headliners The Jonny Trash Super Group will be a surprise collective of various musicians connected with Hall, who passed away suddenly from a heart attack on March 22nd just after his 44th birthday.
"I am thrilled with the eclectic and hugely entertaining lineup we have booked for this year's Hootenanny on Hunter," says Terry Guiel, executive director of the Peterborough Downtown Business Improvement Area (DBIA), an an announcement of the festival lineup on Tuesday (June 25).
"We were deeply saddened along with the entire community by the sudden passing of Jonathan Hall earlier this year. Jon started the Hootenanny and organized it for seven years. On August 10th, you'll see a hugely talented and dynamic performance from The Jonny Trash Super Group."
Advertisement - story continues below
"Jonny was all about getting stage time for local artists and bringing in bands from out of town that maybe you hadn't heard before," adds Mike Judson, a long-time friend of Hall and co-owner of The Twisted Wheel along with Hall.
"Moving forward with this event. I think Jonny would love to see a continued effort being put into choosing great local artists to grace the Hunter Street stage. He'd want the organizers to take a chance on something weird and outside of the norm and give people an experience they were not expecting."
VIDEO: "Inside Out" – Lindsay Barr

The lineup of performers at the 9th annual Hootenanny, which will run from noon to 11 p.m. on Hunter Street West between George and Aylmer streets, includes a strong representation of local musicians including Paper Shakers, The Lohrwoods, Dylan Ireland, and Lindsay Barr.
Visiting acts including Toronto reggae band House oF David Gang, country musician Crystal Shawanda, Mississauga retro rockers The Dreamboats, and Toronto singer-songwriter and rapper Stacey Kay.
Kay was a finalist on America's Got Talent, won the Canadian Songwriters Award for best Adult Contemporary/Pop song of 2018 with "Weight On My Shoulders," and gained recognition with a spontaneous performance of one of Busta Rhymes' fastest raps in a South Carolina Walgreens that went viral with over 40 million views.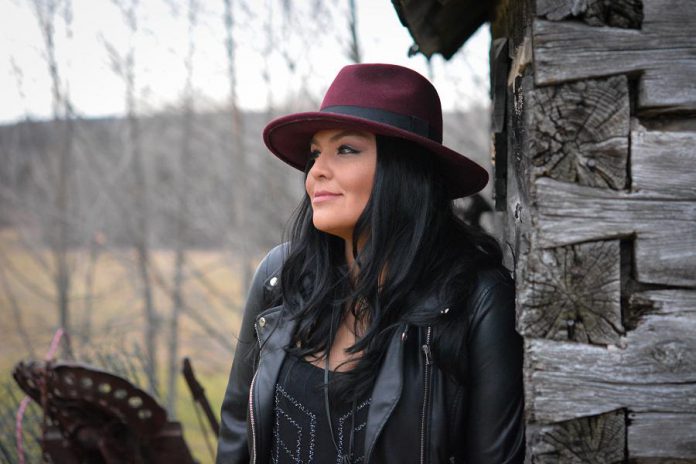 Here's the full lineup and performance times for the 9th annual Hootenanny on Hunter Street:
Paper Shakers (performing at 12 p.m.)
The Lohrwoods (performing at 1:15 p.m.)
Dylan Ireland (performing at 2:30 p.m.)
House of David Gang (performing at 3:45 p.m.)
Crystal Shawanda (performing at 5 p.m.)
Lindsay Barr (performing at 6:15 p.m.)
Stacey Kay (performing at 7:30 p.m.)
The Dreamboats (performing at 8:45 p.m.)
The Jonny Trash Super Group (performing at 10 p.m.)
Admission is free, thanks to sponsors the DBIA, Shorelines Casino Peterborough, Ashburnham Realty, Smirnoff, Sleeman Breweries, Labatt, Extra 90.5 talkSPORTS, Oldies 96.7, Gerti's, Spanky's, Sysco Canada, Sam's Place, One Eighty, Kettle Drums, Peterborough Inn and Suites, The Twisted Wheel, Hunter Street Tavern, Univins, Umberto Cesari Iove, and BALL Real Estate Inc.