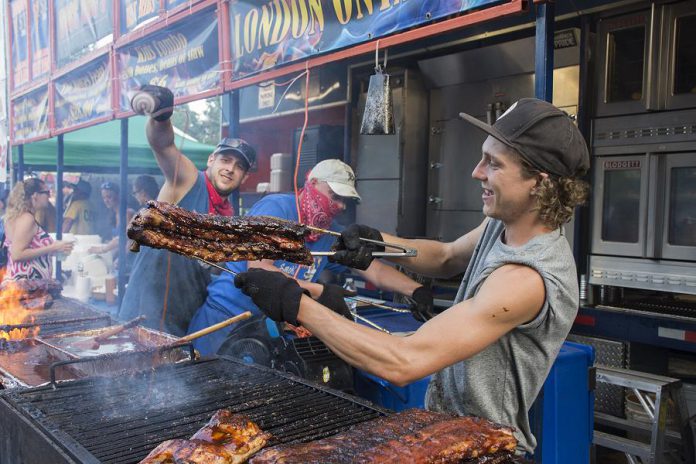 The 17th annual Rotary Ribfest returns to Millennium Park in downtown Peterborough from Friday, July 12th to Sunday, July 14th.
A fundraiser for the Rotary Club of Peterborough Kawartha, Ribfest features food and beverages from both local restaurants and out-of-town ribbers and vendors.
"Ribfest is three days of live music, delicious food, and cold drinks," says Terry Guiel, executive director of the Peterborough Downtown Business Improvement Area (DBIA), which is co-presenting the event.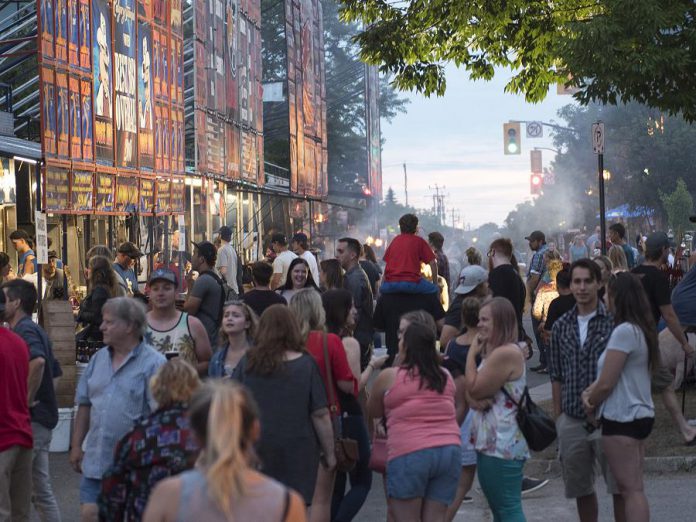 "The ribbers are always a big draw and our local restaurants do a great job of showcasing all kinds of food from around the world, including vegetarian options," Guiel adds. "It's a fun, family-friendly event."
Participating local restaurants this year are Dr. J's BBQ & Brews, BrickHouse Craft Burger Grill, Island Cream Caribbean Cuisine, Caribbean Sizzle, McThirsty's Pint, La Mesita, and Curry Mantra.
Out-of-town ribbers and food vendors, located along so-called "Ribber's Row", include Boss Hogs BBQ, Fat Boy's BBQ, Smokehouse Bandits, Jack The Ribber, Ontario Corn Roasters, and Summer Fun Funnel Cakes.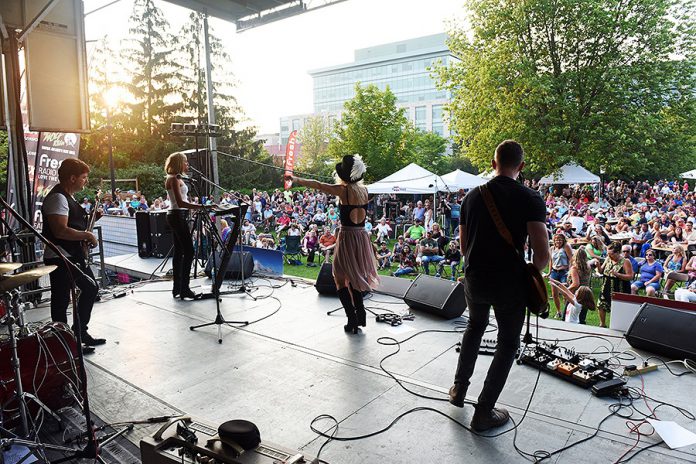 Smithhavens Brewing Company and the Publican House Brewery are local craft brewery sponsors, with Labatt sponsoring the live music stage. Here's the line-up for live music, which runs all weekend long:
Friday, July 12
12:00 – 1:30 p.m. – Pat Temple and the HiLo Players
1:45 – 3:15 p.m. – House Brand
3:30 – 5:00 p.m. – Al Black & The Steady Band
5:15 – 6:45 p.m. – The Cadillacs
7:00 – 8:30 p.m. – Jesse Slack
8:45 – 10:15 p.m. – Lindsay Barr
Saturday, July 13
12:00 – 1:30 p.m. – John Curtis
1:45 – 3:15 p.m. – Water's Edge
3:30 – 5:00 p.m. – Tonya Bosch
5:15 – 6:45 p.m. – Rye Street
7:00 – 8:30 p.m. – Rikki Nicks
8:45 – 10:15 p.m. – Weber Brothers
Sunday, July 14
12:00 – 1:30 p.m. – Latest Version
1:45 – 3:15 p.m. – Sticks 'n' Tones
3:30 – 5:00 p.m. – Out on Bail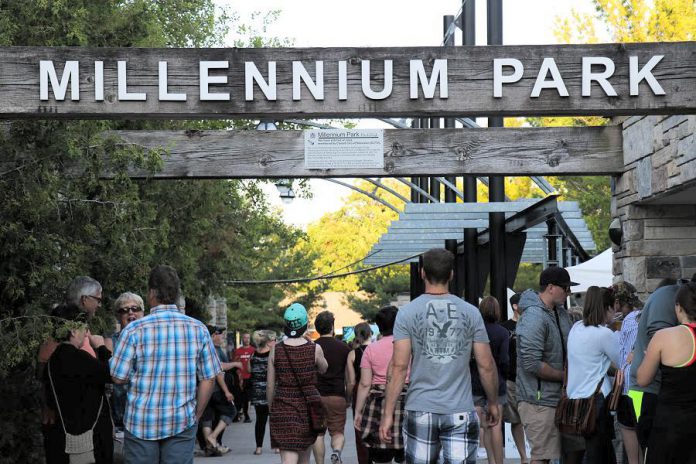 The festival runs from 11 a.m. to 10:30 p.m. on Friday and Saturday and 12 to 5 p.m. on Sunday.
Admission to the festival is free — you just pay for what you eat and drink. All of the funds raised at Kawartha Rotary RibFest go to support humanitarian projects locally and internationally.