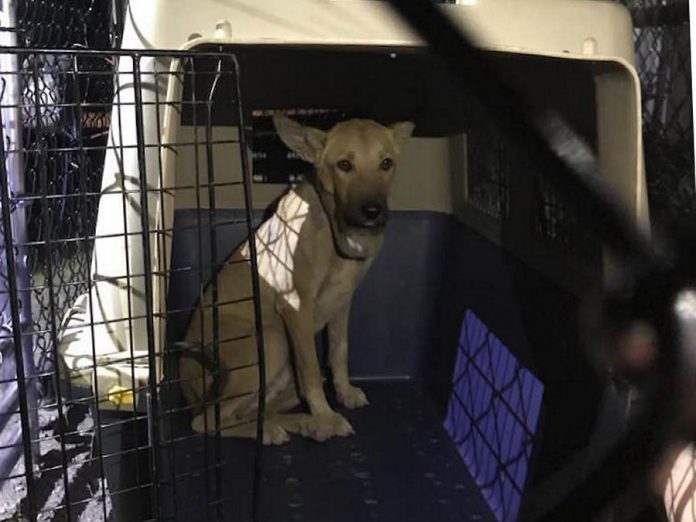 Layaly, the Egyptian rescue dog, has been found more than a week after she escaped from the Cavan-area foster home where she had been staying.
She was trapped on Saturday night (July 27) by a team of volunteers.
Layaly, a lab-malinois mix, was brought to Canada from a shelter in Egypt where she had been rescued seven months ago.
In Egypt, Layaly was a stray dog who had had a string tied around her neck for so long it caused her neck to swell, creating serious damage to her throat and lymph nodes. It took Egyptian rescuers 10 nights to rescue her, so they named her Layaly (her name in Arabic is the plural form of "night").
She was treated for her health issues while at the Egypt shelter and, while her wounds healed, she needed additional medical treatment unavailable in Egypt. She also had severe emotional and psychological issues as a result of the cruelty she suffered.
Through the efforts and donations of volunteer organizations including Omemee's Furry Family Animal Rescue, founded by Anette Targowski, Layaly was brought to Canada on July 15th to receive medical treatment.
VIDEO: Layaly's struggle to live

Layaly has been staying in a foster home near Cavan when she broke through a screen door on July 18th and disappeared. Despite the efforts of volunteers and several reported sightings, she remained on the loose until July 27th.
After being successfully trapped on July 27th, Layaly was taken to a vet.