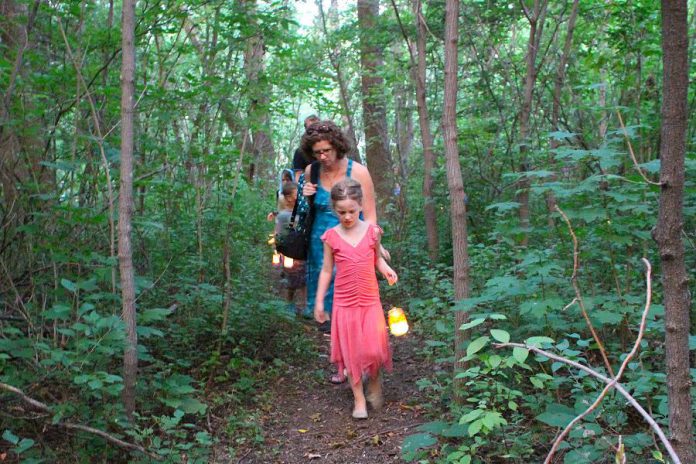 After another wonderful summer of environmental programming at the vibrant GreenUP Ecology Park, we would like to cordially invite you to help wrap up the season at our annual Family Night and Lantern Walk from 6 to 8:30 p.m. on Thursday, August 15th.
Family Night marks the end of the summer for GreenUP Ecology Park. And before we become focused on preparing for the upcoming school year, this event provides families with an opportunity to get outside and enjoy nature for an evening — maybe even to stay out past bedtime one more time!
Don't have kids or they are all grown up? While many activities are kid focused, you can come out to relax in our display gardens or to take part in the beautiful lantern walk. All are welcome at Family Night.
Advertisement - story continues below
Throughout the evening, we will have lantern-making stations set up, and children will be encouraged to craft their own candlelit lantern. At 8 p.m., everyone will be invited to take their lanterns along a fluted walk through Ecology Park's winding trails, creating a beautiful glow as the sun sets.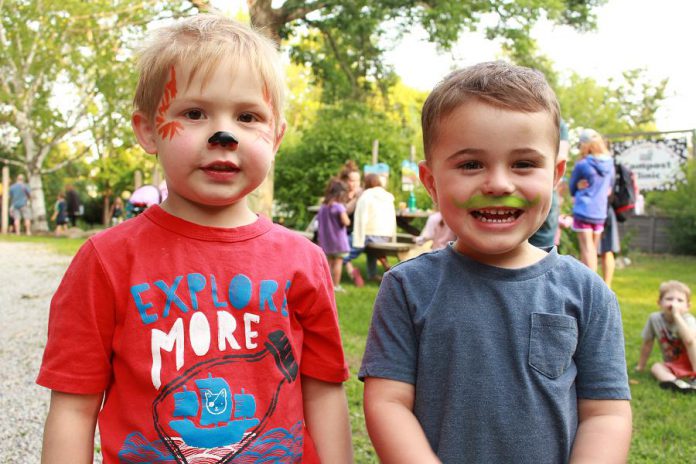 But wait, that's not all: park staff have been working hard to put together a fun evening with lots of other games and activities.
Join GreenUP Ecology Park's education co-ordinator Matthew Walmsley, along with other park staff, for a variety of activities including a guided stream study and face painting.
And don't forget to bring your sense of adventure and competition, as you complete our scavenger hunt for a chance to win a prize.
This year's events will take place in our brand-new Children's Education Shelter.
This shelter was constructed as part of a sustainable building intensive program offered by the Endeavour Centre for Sustainable Learning, Building, and Living. The co-directors of the Endeavour Centre, Chris Magwood and Jen Feigin, will be on-site from 6 to 7 p.m. to talk about the project and to highlight some of the key sustainability features.
Advertisement - story continues below
There will be a new show this year: stunt ventriloquist Tim Holland. Gather around a camp circle at 7 p.m. to enjoy Tim's quick comic banter with puppets, all while accomplishing various feats of juggling, magic, and mastering a high unicycle.
The performance is wonderful spectacle for all ages and is not to be missed.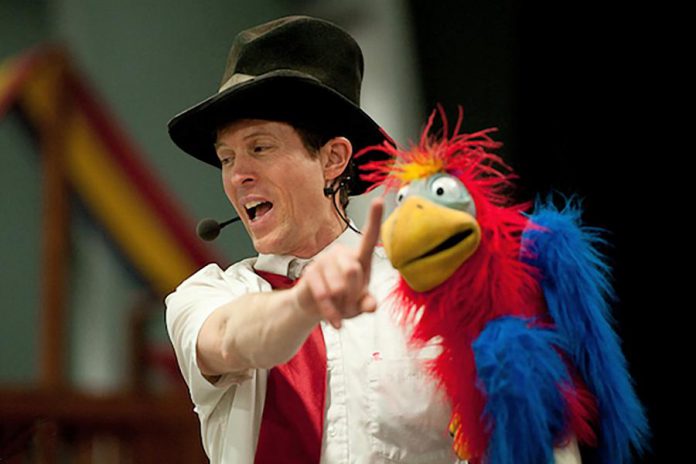 This community event will also showcase many of the programs that GreenUP offers. If you are curious about what we do, or have any questions about how you can get involved, this night is for you.
GreenUP's Water Department will be there to demonstrate how water is cleaned in our natural environment and in our urban landscapes. Families will have the opportunity to build their own water filter while learning about clean drinking water.
Additionally, if you love blowing bubbles (and who doesn't?), you'll also get to try your hand at the giant bubble-making station.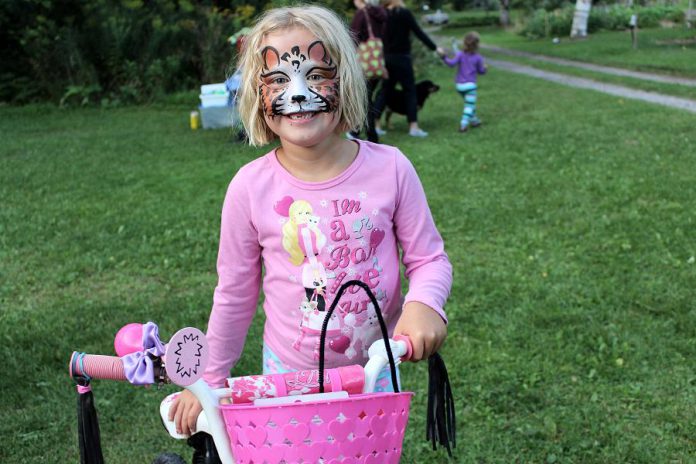 GreenUP's Transportation and Urban Design department will host a bike-decorating station for kids. If you love biking, here's your chance to say it loud and say it proud.
All this, along with our beautiful display gardens, nature viewing dock, and children's play area, will make for a fantastic evening.
Advertisement - story continues below
There is no admission to participate. However, donations to cover the cost of Lantern Night will be graciously accepted, as they enable us to keep this event returning each year.
Be sure to wear comfortable clothing that will prevent mosquito bites and that will be okay to get dirty while making lanterns, bike decorating, and playing in the good old outdoors.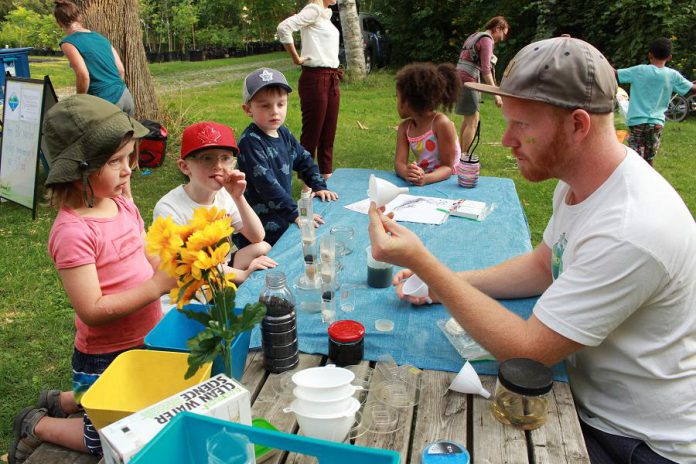 Most importantly, bring your sense of wonder and interest to learn more about ecology in our beautiful city.
GreenUP Ecology Park is located at 1899 Ashburnham Drive. Plenty of parking is available at the Beavermead lot via Marsdale Drive.
Better yet, arrive by foot or people-powered wheels — Ecology Park is located along the Trans Canada Trail in East City, offering a great opportunity to enjoy the trail. Ample bike parking will be available, and don't forget your bike lights for the ride home.