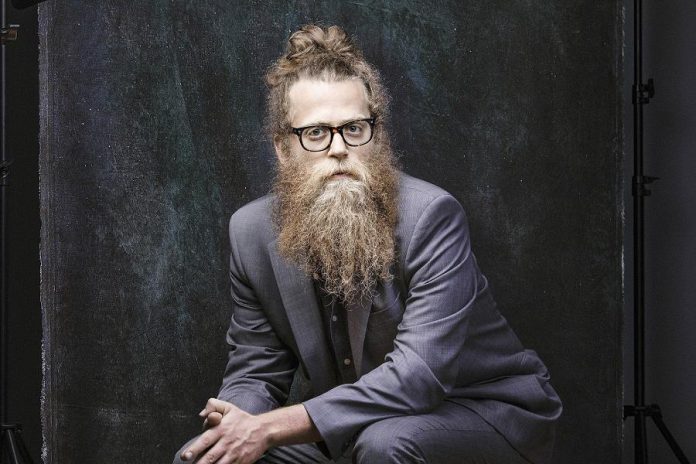 Speaking on the phone from Halifax, the tone of Ben Caplan's voice makes one thing abundantly clear: it's good to be home.
Make no mistake. The Hamilton-born folk singer and musician loves being in front of an audience. That hasn't changed since he struck out in 2006 to make a living as a troubadour.
But having just completed a number of performances in Europe, well, home is home.
But little rest, if any, for the weary. Caplan will recharge his batteries in August but early September will mark the start of another tour that will see him return to Europe as well as headline a series of Canadian shows, including a concert on Saturday, September 7th at Market Hall in downtown Peterborough.
Tickets to the 8 p.m. performance — fellow troubadour Spencer Burton will open — cost $23 including fees and are available at the Market Hall box office, by phone at 705-749-1146, or online at markethall.org.
Advertisement - story continues below
"I'm touring with a bunch of really great musicians," says Caplan, noting this marks his second trek to Peterborough, the first a club date "about six or seven years ago" (he performed at The Spill, since closed, in Feburary 2012).
"Probably a third of the music will be from Old Stock. We'll be playing some songs from the other records as well and we'll throw in a cover or two."
Old Stock: A Refugee Love Story is a musical theatre piece written by Hannah Moscovitch, featuring songs written by Caplan in collaboration with Christian Barry and Geoff Berner. Inspired by the experiences of two Jewish Romanian refugees who came to Canada in 1908, the musical premiered at the Edinburgh Fringe Festival and has since won numerous accolades, including six Drama Desk Award nominations in the wake of a seven-week off Broadway run in New York City.
VIDEO: The Making of Ben Caplan's Old Stock – Ben Caplan

In 2018, Caplan released Old Stock. A collection of songs from the musical, the album is Caplan's third, preceded by In The Time Of Great Remembering (2011) and Birds With Broken Wings (2015).
"It (Old Stock) seems to have really resonated with a lot of people," says Caplan.
"A lot of people come and talk to me about their own stories and the stories of their grandparents. A lot of people strongly identify with that story. To be honest, it (the musical's reception) has been flabbergasting. I believed in the work when we were making it and, when it was done, I felt it was a very strong piece of work but I certainly didn't expect the degree of positive response nor the scale of it."
VIDEO: "Birds With Broken Wings" – Ben Caplan

With immigration the focus of much political back-and-forth, particularly south of the border, Old Stock has a particular relevance. That's not lost on Caplan, who explains he wrote the songs in response to the emerging refugee crisis in 2015.
"It's sort of a response to that tragedy. But for me, the music is not about the particulars of the specific story that is told in that play, but more about the specificity of humanizing individuals going through that experience and trying to find ways of looking at the universality of that experience."
That Caplan gravitated to theatre-based songwriting and performance makes sense. In Hamilton, he attended theatre school at a young age and continued with that until age 18 — an undertaking that satisfied what he recalls as "an impulse to get up in front of people."
Advertisement - story continues below
"I also grew up loving music. I remember my older brother playing records in the house while I was getting ready for school. Pink Floyd and The Grateful Dead … typical teenage brother stuff. As I got into my teen years, I discovered Bob Dylan and Neil Young and Joni Mitchell and got really deep into American folk revival kind of stuff. It was a natural progression. I got a guitar and learned songs and that translated into a drive to get on stage and try to create my own stuff and here we are."
As for folk music being his genre of choice, Caplan says that initially developed out of his love for "the natural sound" sound of acoustic instruments, adding, "I guess I was a bit of hippie wanna-be in my early teens, so that probably played some kind of a role."
"I have no gripes with the success of pop music, R&B, hip hop and all the different styles (of music). I listen to other kinds of music as well. There is a richness to each of the genres. But there's something about hearing human fingers on an acoustic instrument; hearing the sounds being created by real analog machines. It's deeply satisfying. I really get off on hearing the sound from someone who has achieved that level of closeness with their instrument."
VIDEO: "Under Control" – Ben Caplan

His personal satisfaction aside, Caplan's mastery of his instrument, combined with his resonant baritone vocals, has earned him considerable industry praise. He's been nominated for seven Nova Scotia Music Awards, winning Entertainer of the Year honours in 2012. In addition, the East Coast Music Awards granted Caplan the Rising Star Recording of the Year trophy in 2013.
"I try to keep a modest relationship with the awards," he reflects. "It's deeply meaningful but it's simultaneously totally meaningless. An award doesn't put food on the table. I'm my harshest critic. It's important for me to maintain that relationship to not allow my head to grow and sort of keep myself humble. I'm as good as the work that I'm capable of today."
Terming touring "definitely my forté," Caplan says performing live is "a different animal" from recording in the studio.
"They both require different skills and different thought processes. I've had 1,200 to 1,300 chances to practice getting up on stage but I've had just three chances to practice making a record. Yes, I'm much more comfortable being on a stage than I am in a studio."
Advertisement - story continues below
Maintaining there are new fans of the folk music genre to be won — "I meet young fans regularly" — Caplan says the drive to get up on stage "is still very present," although he admits to being more selective as to what shows he agrees to play.
"I've sort of already passed all the goals that I ever had. I've played in 28 countries and played on some pretty big stages. It's pretty surreal. Now I want to make sure I'm focusing on maintaining a reasonable quality of life and have a measure of balance. This is a difficult industry to make a living in. I'm figuring out how to keep it going but also, as I push into my mid 30s, figuring out ways to treat my body that are not as punishing due to the unusual demands."
VIDEO: "40 Days & 40 Nights" – Ben Caplan

Looking ahead beyond the upcoming fall tour — a trek that, beyond his Market Hall appearance, includes several performances of Old Stock in London, England and Ottawa — Caplan says he's "slowly starting to pick away at a new album" as well as having discussions regarding the possible creation of music for another theatrical production.
"I feel a deep sense of great fortune and luck," says Caplan.
"I like to live by the creed that luck is when opportunity meets with preparation. I've certainly done a lot of preparation but I've also had a lot of opportunity. I don't take that for granted. I've been very blessed and privileged to have had the opportunities that have come my way."
VIDEO: "Widow Bride" – Ben Caplan

"I count my lucky stars that it has just sort of panned out. The right mentors, the right influences, the right people around me, the right moments. I've made the right mistakes at the right time and very few of the wrong mistakes at the wrong time."
For more on Ben Caplan, including his full touring schedule, visit his website at www.bencaplan.ca.
Advertisement - story continues below
Opener: Spencer Burton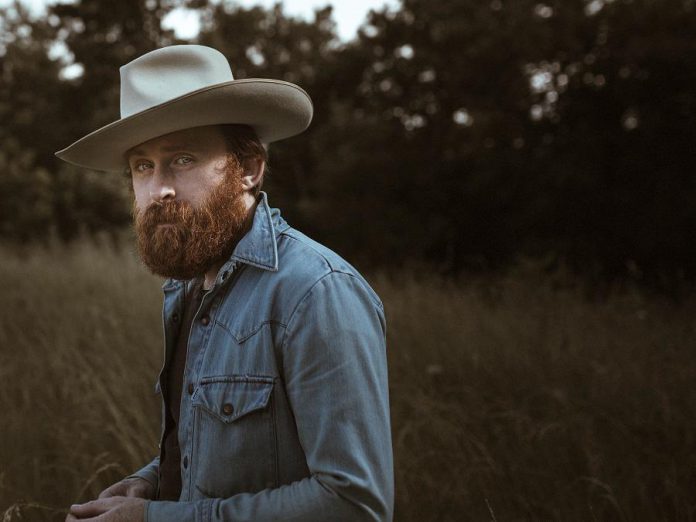 Based on his cowboy-esque photo, you'd be forgiven for believing Niagara singer-songwriter Spencer Burton has been performing country-folk music his entire life.
While he does in fact now live on a farm in Ridgeville with his wife and two daughters, the 35-year-old Burton actually began his musical career playing punk as the electric guitarist in the Welland-based indie band Attack In Black.
When that band went on hiatus in 2010, Burton began his solo career and — under the name Grey Kingdom — released three EPs and two full-length records, Eulogy of Her and Her and Her (2011) and Light, I'll Call Your Name Out "Darkness" (2012), all of which had a somewhat dark country-folk sensibility.
VIDEO: "Death of Gold" – Spencer Burton

He has since firmly established himself as a roots troubadour and, having dropped the Grey Kingdom moniker, has released three albums under his own name: 2014's Don't Let The World See Your Love (co-produced with his friend and former Attack In Black bandmate Daniel Romano and featuring songs he wrote in Peterborough), 2015's Some That Were, Some That Are and Some That Will Be, and, most recently, 2017's Songs of.
That latest album, recorded in Nashville with producer Andrija Tokic (Alabama Shakes, Hurray For The Riff Raff) and featuring members of country singer-songwriter Margo Price's band, has been universally lauded by music critics for its mix of folk narratives, pop melodies, and rich production values.
Songs of also demonstrates a songwriting maturity that comes from having settled down, both figuratively and literally.
VIDEO: "End of the Summer" – Spencer Burton

"This is the first album I've ever written where I had really truly good things to write about," Burton says in an interview with David DeRocco of GoBe Weekly. "Not that every other song I've written was about sad and depressing things. I travelled a lot before because I never really had anything keeping me here."
"Songs Of is really the first time I've ever written a bunch of songs where I had a wife and children and a home that I was comfortable enough with to want to stay at."
In his career, Burton has shared a stage with the likes of City and Colour (Dallas Green) and Old Man Luedecke, and will be opening for Canadian rock icon Burton Cummings in August at the CNE in Toronto.
For more information, visit www.spencerburtonmusic.com.