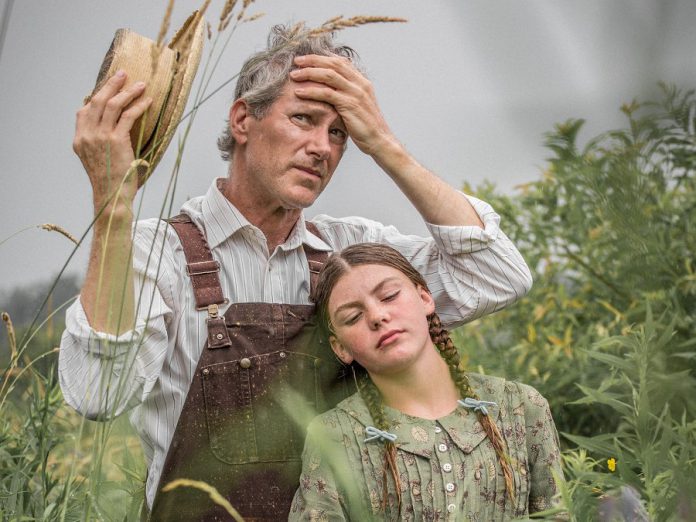 On Thursday, August 9th, 4th Line Theatre opened its second production of the summer with the world premiere of Carmel, written by Robert Winslow and Ian McLachlan.
The fifth collaboration between 4th Line Theatre founder Robert Winslow and local historian Ian McLachlan, Carmel weaves together both local and international history within a very human story of struggle, perseverance, friendship, and love.
Directed by Winslow, the play is the third entry in his and McLachlan's series of plays about characters Billy Fiddler and Walter White, two Barnardo children — so named after philanthropist Dr. Thomas John Barnardo, who brought as many as 35,000 orphaned and poverty-stricken children to Canada from Great Britain between the 1870s and 1939.
Winslow and McLachlan first introduced Billy and Walter to audiences in the successful 2005 production Doctor Barnardo's Children, which was restaged in 2014. This was followed in 2014 by the second play in the series, Wounded Soldiers, which recounted Billy's experience (and its aftermath) as a Canadian soldier in World War I.
Advertisement - story continues below
Carmel picks up Billy and Walter's story in the late 1930s during the height of the Great Depression. Billy (Jonathan Shatzky), accompanied by his travelling companion Thomas Fortune (Danny Waugh), returns as a transient worker to the Kawarthas, where his childhood friend Walter (Kevin Bundy) is raising a family with his strong-willed wife Abagail (Kristina Nicholl) on a farm located on Carmel Line in Cavan.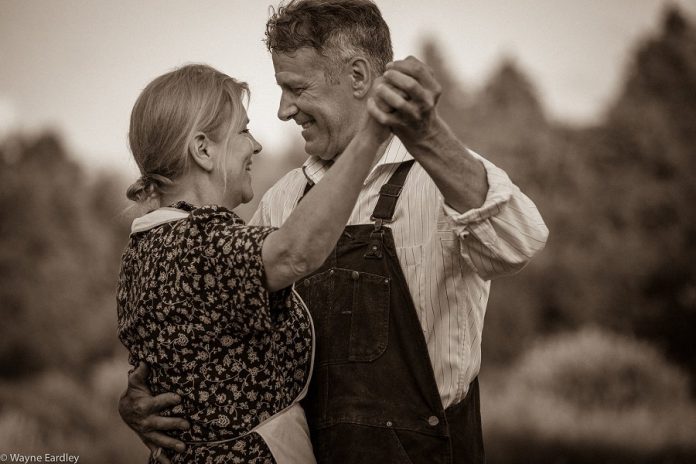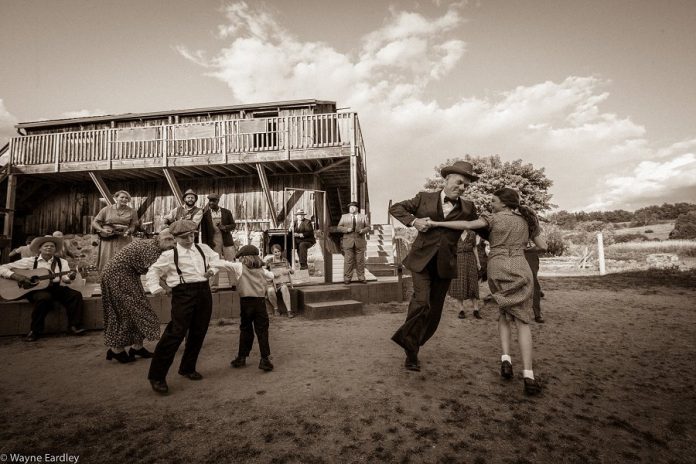 The main storyline focuses on Walter and Abagail's ongoing efforts to save their farm from the clutches of the bank, in particular the devious Delbert Grey (JD Nicholsen). Along the way, the play also explores the real-life plight of local workers at Peterborough's Bonnerworth textile mill and delves into the Spanish Civil War.
On the surface, Carmel is about class struggle during the Great Depression and the conflict between the "haves" and the "have nots." It's about farmers versus banks and workers versus big business. But more than that, Carmel is about the bonds of community, and the strength and love found in family and friends during difficult times of trouble and tragedy.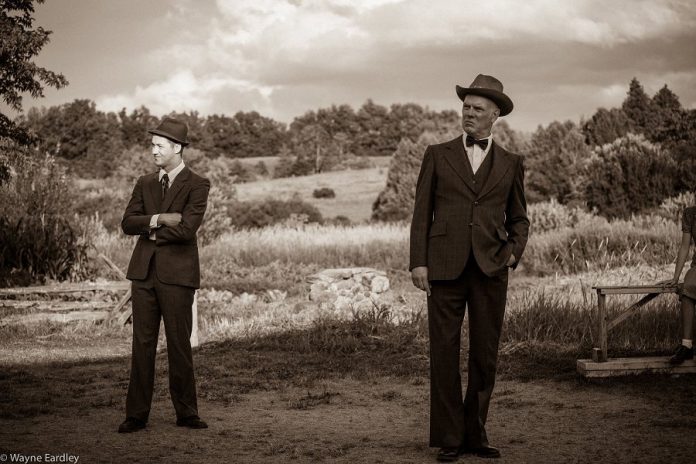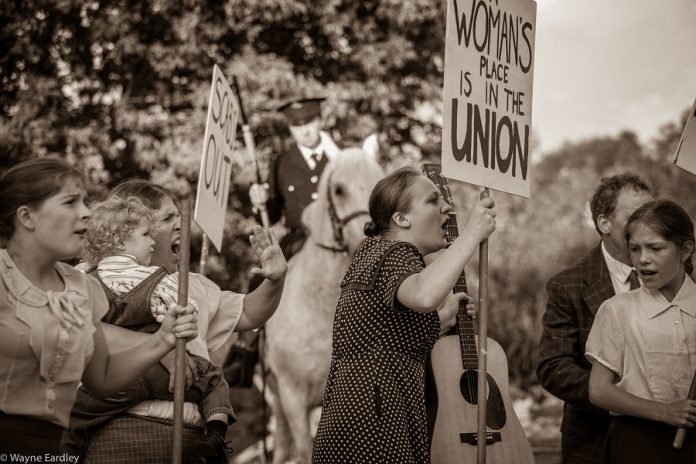 While the previous Barnardo shows have focused on Billy, Carmel changes gears by focusing on the life of Walter with Billy moving into the background as a supporting character. Kevin Bundy plays Walter as good man respected by his community, but living in the shadows of his past.
Advertisement - story continues below
Walter and his wife Abagail are surrounded by the love and loyalty of their family, including Abagail's brother Les (Mark Hiscox) and sister Audrey (Melissa Payne), as well as their daughter Ruth (Asha Hall-Smith) and young sons Garnet and James (Saoirse and Riordan MacQuarrie).
Although life is not perfect for the Whites, moments of tenderness between Walter and Abagail are seen throughout the show, illustrating the strength of their love and establishing Walter as the patriarch of the family with Abagail as the brains and emotional backbone of the household.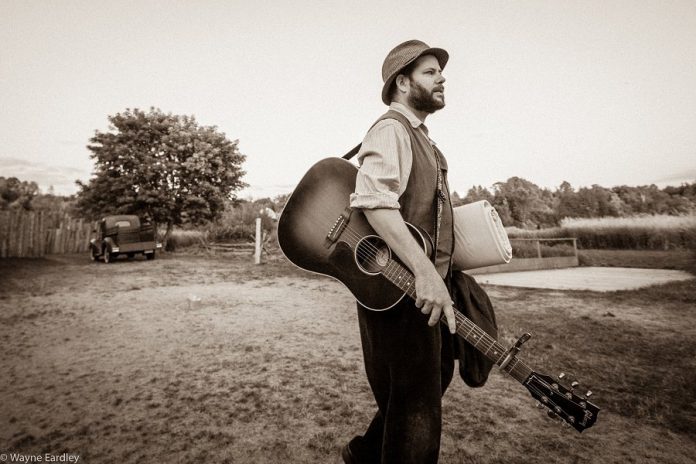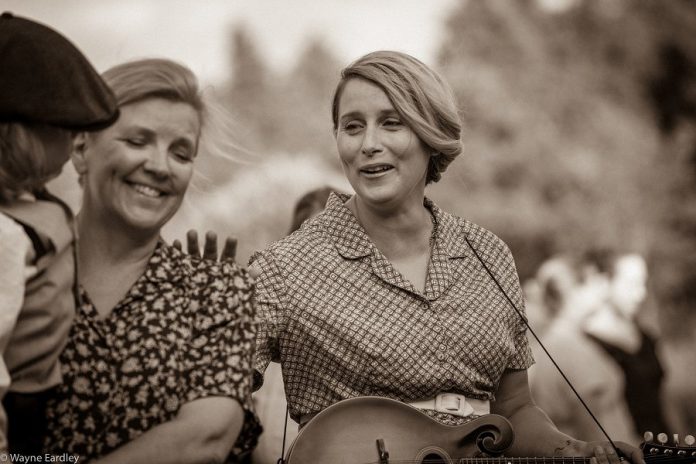 Jonathan Shatzky and celebrated local musician Melissa Payne are featured in a secondary plot as Billy and Audrey join together in song when the play focuses on the formation of a union within Peterborough.
While Jonathan is an experienced actor making his debut at 4th Line, this is Melissa's first foray into theatre. The majority of Jonathan and Melissa's scenes involve folk music, which went hand in hand with the labour movement went during the 1930s.
The pair performs a number of original songs written by Justin Hiscox with highlights being "Song of the Banker", "You Love, and I", "The 9:15" and "Market Day in Guernica", which explores the tragic event in Spanish history immortalized by Pablo Picasso's iconic painting.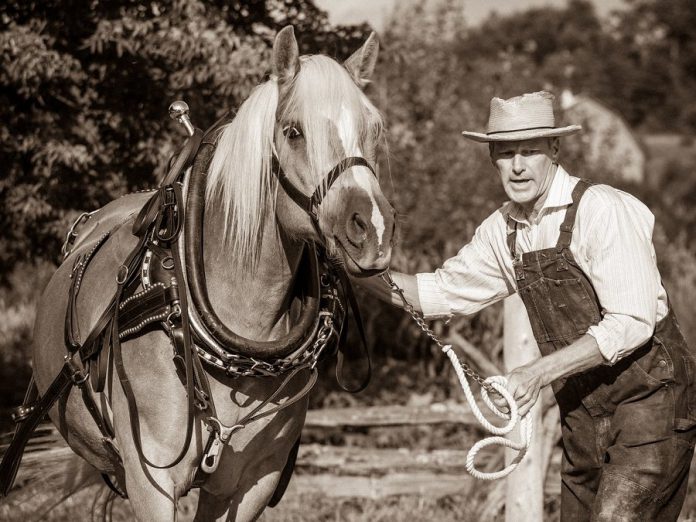 Danny Waugh gives a strong character performance as Thomas Fortune who, like Billy, has been constantly travelling in search of a place to call home. While he quickly gains the trust of the White family, Thomas' story arc illustrates how racial prejudices make him an outsider in the community, causing him difficulty in laying down roots.
Advertisement - story continues below
JD Nicholsen also creates an interesting adversary in small-town banker Dilbert Gray. Dilbert goes beyond being the stereotypical Depression-era banker villain by introducing his own insidious ulterior motives that make the audience's collective skin crawl.
The biggest shout out goes to young actress Asha Hall-Smith, who plays the show's narrator and is the audience's guide through the drama. Although Asha has appeared in shows before, this is the first time I have seen her as a central character, and she takes on a big responsibility with a ton of likeable spunk and zeal.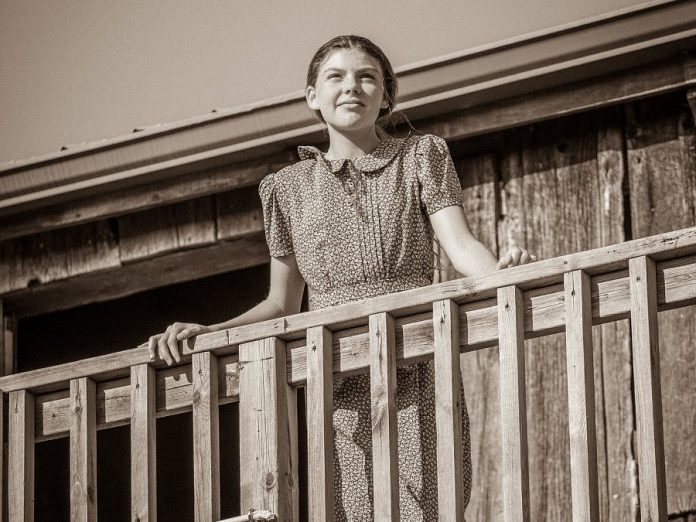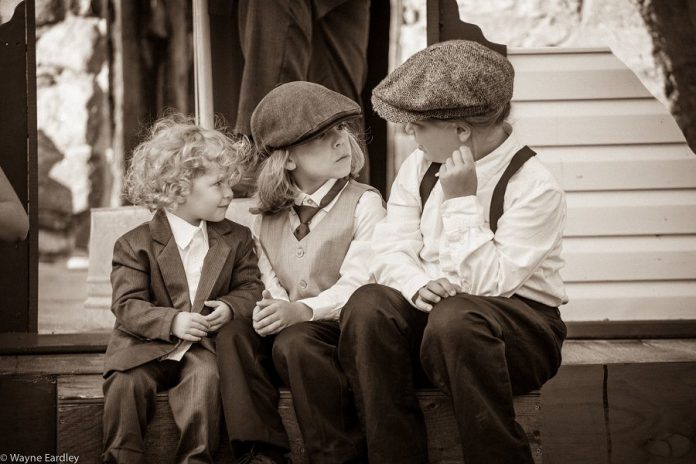 Carmel's connections to the two previous Barnardo plays are purely superficial, so the show doesn't get bogged down with backstory for audience members who haven't seen the previous productions. For those in the audience who are familiar with the previous two plays, they can revisit these characters with fresh eyes.
Furthermore, the previous Barnardo plays have ventured into some very dark territory. Although Carmel has its share of tragedy, it never heads down the bleak paths the other shows have. This makes Carmel the kind of traditional summer show on which 4th Line Theatre has built its reputation: light drama and likeable characters with a touch of history.
Advertisement - story continues below
Carmel runs Tuesday through Saturdays at 6 p.m. until August 31st at the Winslow Farm (779 Zion Line, Millbrook), with an additional performance on Monday, August 25th. Advance tickets can be purchased by phone at 705-932-4445, online at www.4thlinetheatre.ca, at 4th Line Theatre's box office in Millbrook at 4 Tupper Street and in Peterborough at the Peterborough Museum and Archives at 300 Hunter Street East (atop Armour Hill).
Tickets can also be purchased from 4 to 6 p.m. on performance nights at the Winslow Farm, subject to availability.