Put on your bell bottoms and platform shoes and pull out your mood rings and pet rocks!
This September, Showplace Performance Centre is going back to the flashiest decade of the 20th century when the team of Len Lifchus, Pat Hooper, and Bill Crane present a chorus of 11 familiar voices from Peterborough's theatre community with Music of the 70's.
Running from September 20th to 22nd, the three-performance show is a fundraiser for Showplace, which is a non-profit charitable organization.
Music of the 70's is an opportunity to relive the music and the memories of the 1970s, as director Len Lifchus explains.
"I remember sitting in the music room in the student union building, listening to to Simon and Garfunkel's Bridge Over Troubled Water over and over again," Len recalls. "The 1970s just had good music."
Anyone who loves music knows that something unique was happening during the 1970s. The Beatles had broken up, Woodstock was over, and there was a brand new beat of creativity flowing through the air.
Advertisement - story continues below
Although disco seems to be the musical genre most closely associated with the decade, the truth was that there was exciting things happening through all genres. The '70s saw the rise of anthem rock and heavy metal, the birth of punk, new wave, and hip hop and rap, the celebration of the singer-songwriter, and the maturation of country music out of the honky tonk and into the mainstream.
"It seems that today, songs all sound the same," producer Pat Hooper observes. "There were a lot of different sounds in the '70s."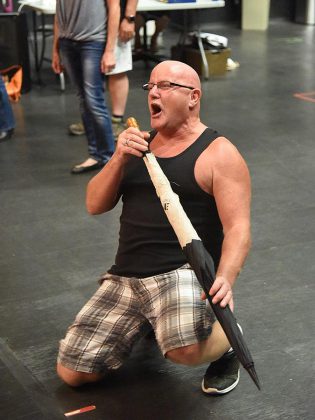 During Music of the 70's, 11 performers from the Peterborough community will sing 36 musical favourites from a range of different musicians including Elton John, Queen, The Carpenters, The Bee Gees, Donna Summer, John Lennon, Cher, Neil Diamond, Boney M., and Barbra Streisand, as well as tributes to the hit musical Hair and opening songs from James Bond films of the era.
"Our musical director Bill Crane put a show together that blends artists we all like, which is a challenge because we don't all necessarily like the same things," Len says. "The problem was cutting it off. We could have gone for days with the music."
Their fourth annual fundraiser for Showplace, Music of the 70's is in part a follow up to their Music of Abba show last year. Having gone to the opening night of the Abba show, I remember being impressed by how Len and Pat managed to create a fun and entertaining show that kept people singing and dancing, and proved to be an audience favourite of 2018.
However, Len points out that there are differences between last year's Abba show and this year's show, including more of a focus on the music than on dance numbers.
"Unlike other shows, we don't have a lot of time to rehearse technically," says Len, who has been creating the show throughout the summer. "We're almost flying by the seat of our pants. This year, the show is a little earlier so not to compete with other productions being held at Showplace, and we've had to deal with summer vacations."
Advertisement - story continues below
"There are more solos and duets because I felt there was too much chorus work and because of summer vacation it's difficult to work with everybody's schedule," Len says. "So I staged it like I would stage a night club act — I used to stage them when I lived in Vancouver. There's not a lot of fancy dancing like last year, because I didn't want the cast to worry about choreography."
The cast is a eclectic group of performers from different theatre groups in Peterborough: Heather Knechtel, Tim Jeffires, Roy Braun, Lena Ross, Rosemarie Barnes, Theresa Mullen, Danny Bronson, Esther Smith, Darcy Mundle, Larry Snoot, and Lisa Bistrow. Pat points out the wide age range of the performers.
"What is interesting about this cast is that they range from 16 years old to 72," Pat notes. "It's a cross section of very remarkable performers, and they work together as a team. It's a lovely cast."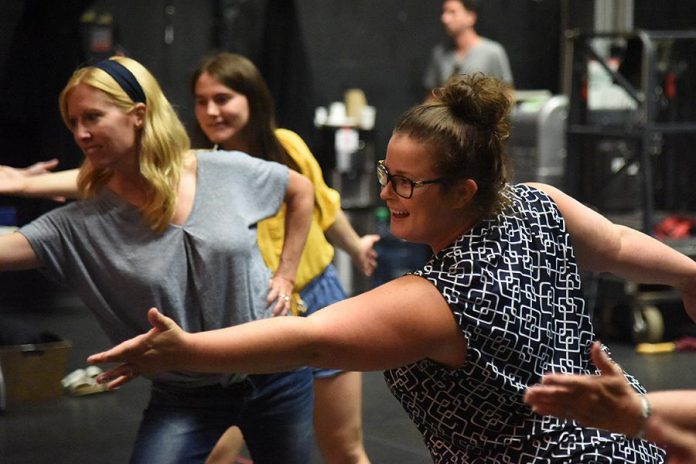 Opening the show will be a tribute to perennial '70s favourite Queen, which is having another resurgence of popularity due to the success of the 2018 biopic Bohemian Rhapsody.
"I really wanted the Queen sequence," Len says. "The calibre of their music is incredible. Bohemian Rhapsody is a difficult piece of music and Theresa Mullen does a phenomenal job on it. Darcy Mundle does Somebody to Love and it'll give you goosebumps. Their voices are incredible. I thought it was time to pay tribute to Freddie Mercury.'
What should be noted about Len and Pat's musical shows is that the performers are not impersonating the original musicians — nobody is dressing up like the stars. You won't be seeing anyone taking the role of Freddie Mercury, Neil Diamond, or The Bee Gees.
Instead, the singers perform the music in their own individual styles, dressed in retro costumes designed by Melissa Jones from MJ Design. It's a revue of the biggest hits of the decade, while reflecting on the important social aspects of the era.
"Helen Reddy's I am Woman was really the start of women taking control of their lives in the sense of being very public about it," Len says. "I think that song is an anthem. Meanwhile, Bill really wanted to do the Hair sequence because he had first done it at his church."
"We also do a tribute to the Village People," Pat adds. "Darcy Mundle pointed out that it's a family show. I must admit I had never actually listened to the lyrics to YMCA, and I didn't realize the double meaning to some of the words."
Advertisement - story continues below
The 1970s produced many songs that people of all generations continue to cherish. So come to Music of the 70's and get ready to celebrate and sing along, while knowing you are supporting one of Peterborough's most-loved performance venues.
Music of the 70's runs for three performances from Friday, September 20th to Sunday, September 22nd. The Friday and Saturday shows start at 8 p.m., with a Sunday matinee at 2 p.m.
Tickets are $34 and are available in person at the Showplace box office (290 George St. N., Peterborough), by phone at 705-742-7469, or online at www.showplace.org. All proceeds from ticket sales will go to the Showplace Capital Improvement Fund.