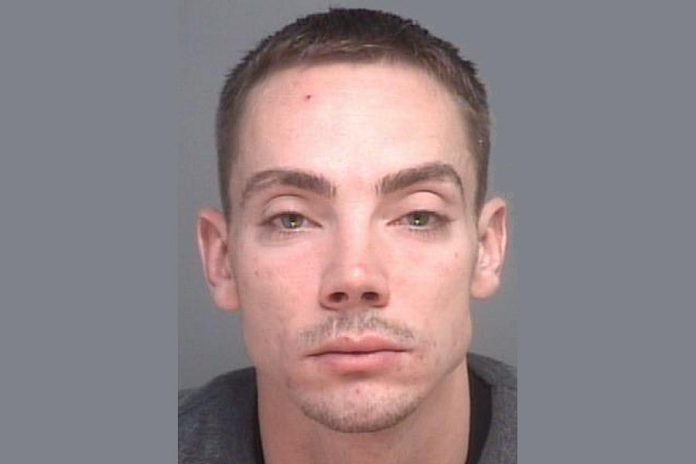 The OPP's Haliburton Highlands detachment is seeking the public's assistance in locating a suspect in an assault that took place on Tuesday (September 3) in Haliburton Village.
At around 2 a.m., police were called to assist paramedics with a man who had been assaulted. The victim was treated for non-life-threatening injuries and released from hospital.
Police have identified the suspect as 37-year-old Michael Bond Maguire of Dysart Et Al Township and have issued a warrant for his arrest.
If you know the whereabouts of the suspect, do not approach him — call 911.
The OPP is continuing to investigate the incident. If you are a witness, contact the Haliburton Highlands detachment at 705-286-1431, the Provincial Communication Centre at 888-310-1122, or Crime Stoppers Officers at 800-222-8477.
You can also submit a tip online by visiting www.kh.crimestoppersweb.com.