Rod Coneybeare, best known as the voice of Jerome the Giraffe and Rusty the Rooster on the long-running CBC children's program The Friendly Giant, passed away at the age of 89 in Lindsay last Thursday (September 5).
In addition to supplying the voices of the puppets on The Friendly Giant, which ran from 1958 to 1985, Coneybeare collaborated with Charles Winter on the radio program The Rod and Charles Show and, with Robert Gibbons (producer of Mr. Dressup), created the short-lived CBC TV series The Bananas.
Born in Belleville, Coneybeare also worked as a voice actor for several cartoons, including the voice of Avalanche in X-Men and several characters in The Adventures of Tintin, Babar, Cadillacs and Dinosaurs, The Busy World of Richard Scarry, Blazing Dragons, Dog City, The Magic School Bus, Little Shop, and The Adventures of Super Mario Bros.
VIDEO: Friendly Giant with Jerome the Giraffe and Rusty the Rooster

According to his son, writer/filmmaker Wilson Coneybeare, Rod Coneybeare began his career in 1945 at the age of 15, performing bit parts on CBC radio dramas and serials. In 1959, he became the editor-in-chief and host of Radio for Men, the first nnd only CBC radio show intended for men.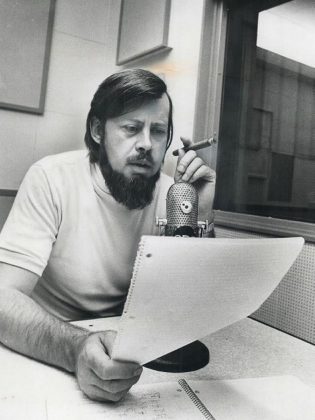 While he was best known for his work in The Friendly Giant, Coneybeare's true passion was radio, for which he would win two ACTRA awards, one in documentary and one for original dramatic writing.
"His oldest friend was Elwy Yost," Wilson Coneybeare writes on his website in a tribute to his father. "They met on a streetcar when dad was fifteen. Elwy and Lila Yost were witnesses at my parents' marriage ceremony in a registry office in 1952. He and Elwy made amateur home movies and invented a board game about big business that probably would have made them money had they just managed to focus on — you guessed it — the business side of things for twenty seconds."
Rod Coneybeare was also a close friend of Bob "The Friendly Giant" Homme (who passed away in 2000) and, according to Wilson Coneybeare, they shared many interests, including collecting classic American radio shows.
Advertisement - story continues below
"The program started out with another puppeteer," Rod Coneybeare says, probably referring to Ken Ohst, the puppeteer when the program originally aired in 1953 in Wisconsin before moving to Canada. "This man was not tall. He didn't have a long enough arm to make Jerome appear as a giraffe. Jerome would come up to the window, slump down, and look more like a horse or a cow."
Homme and Coneybeare largely ad libbed each episode of the The Friendly Giant, which was known for its slow pace and gentle nature, usually based around a one-page plot summary.
More than 3,000 episodes of the series were produced by 1985, when it was cancelled due to federal government cuts to CBC's budget.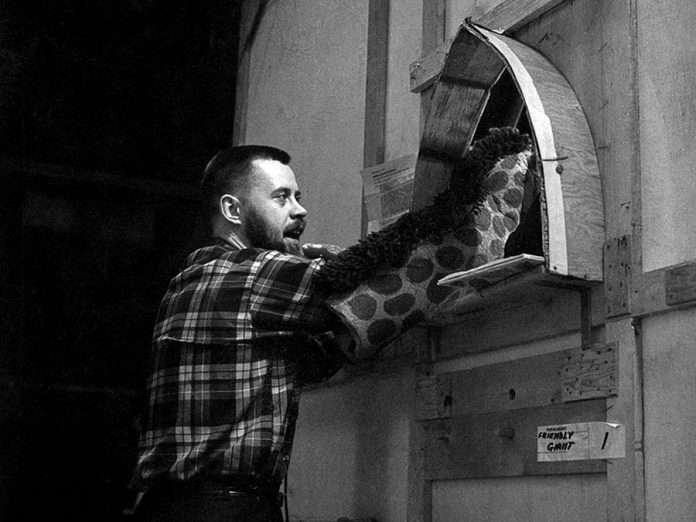 Rod Coneybeare leaves behind his wife Moira, four children, and seven grandchildren. There will be a private family service, with a public memorial to be announced.