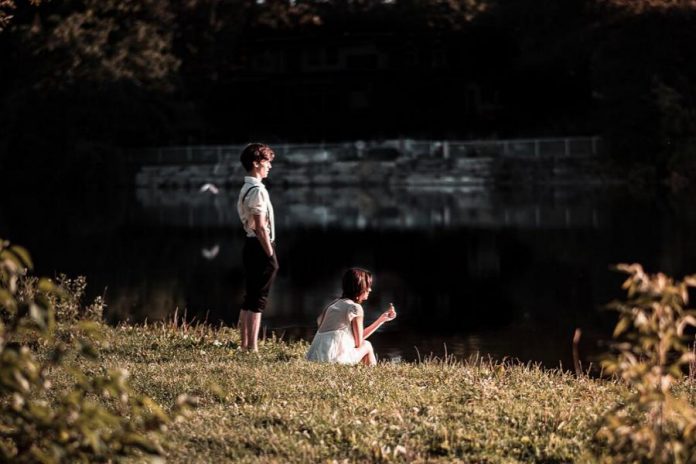 This October, Cordwainer Productions brings back one of the most provocative musicals produced in Peterborough with their revival of Spring Awakening.
Directed by Dane Shumak with musical direction by Justin Hiscox, the rock musical features an incredible cast of performers — fronted by Kevin Lemieux, Alessandra Ferreri, and Ryan Hancock — in a show that challenges audiences and has the potential to start potent conversations about difficult subjects such as sex, consent, abuse, and mental health.
Spring Awakening is a show with a long history filled with controversy, but has become one of the biggest cult hits in modern Broadway history.
The musical is based on the 1891 play by German playwright Frank Wedekind, a cutting criticism of sexual repression told from the perspective of a group of young teenagers discovering their budding sexuality and exploring a plethora of taboo subjects including sex, revolution, abuse, masturbation, atheism, homosexuality, rape, S&M, abortion, and death.
Incredibly advanced for its time, the original production opened in 1906 but, needless to say, society wasn't yet ready for the show's message — it was immediately shut down after a single performance.
Advertisement - content continues below
An English translation was brought to New York City in 1917, where it was deemed by officials to be pornographic and also only saw a single performance before having its run prematurely ended.
A failed heavily-censored revival of the show was attempted in London in 1963 and again in New York in 1978, but it wasn't until 2006 — when it was turned into a rock musical with music by Duncan Sheik and book and lyrics by Steven Sater — that the show finally found its audience. An immediate hit with New York teenagers who flooded the Eugene O'Neill Theatre to see it, Spring Awakening was the surprise hit of the year and won eight Tony awards, including for best musical, and the original cast album won a Grammy award.
It was difficult not to feel a bit nostalgic when I sat with Dane Shumak at a Sunday afternoon rehearsal at Trail College. I first met Dane when he directed Spring Awakening for the Anne Shirley Theatre Company — the student-run theatre group at Trent University — in 2014. At the time, he was a 20-year-old first-time director filled with passion and big ideas, and I was in my first year of writing for kawarthaNOW.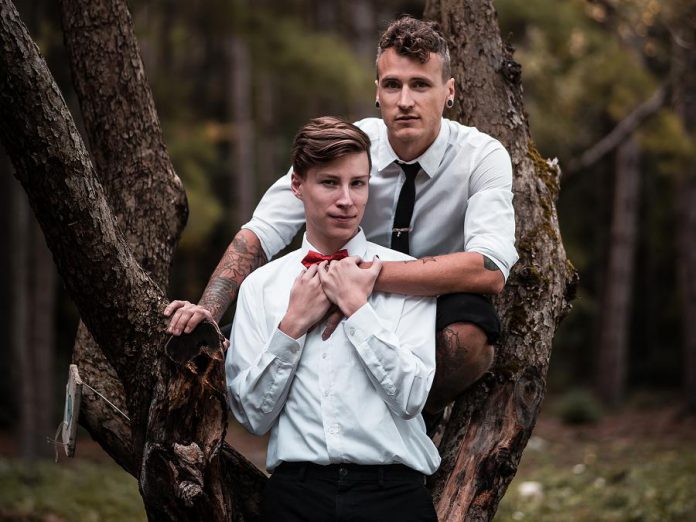 Now, in 2019, we were back together — older and wiser and talking about Spring Awakening all over again, but having a very different type of conversation about it.
"Spring Awakening is a timely show," Dane sayss. "The play was originally written and set in 1891. It was so ahead of its time that it was banned until 1970 because it dealt with homosexuality, abortion, mental health issues, oppression and sex education. In 1890, (playwright) Frank Wedekind realized they were not doing a good enough job with all of these things."
"But here we sit in 2019, having protests in the streets of Toronto about sex and sexuality, an Ontario provincial government that is rolling back our sex education curriculum, and all across the world there is a lack of resources for reproduction and abortion care."
Advertisement - content continues below
"Lack of sexual education and care costs people their lives in the show," Dane says. "There is a character who kills himself because people don't know how to talk to him. We are sitting here, 130 years after this show was written, and we still haven't figured it out. As far as we think we've come, we haven't. So we are using this show to continue the conversation in our own way."
"When we did Spring Awakening in 2014, some of these conversations had stalled, or were in the background of people's minds, and now their back at the forefront. The more we can do to talk about these issues in an assessable way I think is important."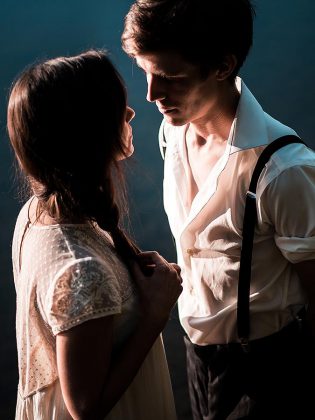 Reprising their roles from the 2014 production are Kevin Lemieux as the show's central character Melchior, and Ryan Hancock as his neurotic friend Moritz. The pair is joined by Alessandra Ferreri as the curious and naïve ingénue Wendla. With all three actors located in the GTA and Durham region, they have been carpooling to Peterborough on weekends to bring this potent drama to life.
"We have a lot of drives to and from rehearsal, but we use that time to really dive into this play because there is so much to talk about," Alessandra says.
"For instance, if you change the inflection of your voice in one line, it changes the approach to the scene and these characters. And because none of them are heroes or villains, there is so much gray area with this show, and trying to figure out all the sides is part of the fun. My dream scenario is that people will leave and have conversations in the car with their family."
"There is so much going on in this play that so many people can pull so much from it," Kevin adds.
"There are so many things that people have dealt with during their life, especially when they were teenagers," Alessandra continues. "It's nice to do the show as adults, so we can reflect back to being teenagers and not actually be in the mix of those feelings while you are trying to figure them out."
"But so many themes don't just apply to teenagers," Ryan points out. "Have you ever lost someone, or been sad or depressed, or been in sexual situations that made you uncomfortable? All of these are universal themes that are relevant to not just teenagers. I think anyone who sees it will connect with it in some way."
"The subject matter might be traumatic for some people. So that means, for all of us, that we need to take so much care with so much character because we don't know how much someone can be impacted by seeing this show. You have to respect that. There is so much responsibility."
"The rehearsal space is a safe space, because there is so much sensitivity that we are trying to bring to these characters," says Alessandra. "They're not one note, ever. They are very layered and they have a lot of wants and needs and desires that are convoluted even for them. So layering those performances is a very complicated and challenging thing to do."
Advertisement - content continues below
What the cast says is true. Invited to sit in on a rehearsal of the first act of the show, I was in awe of an amazing cast of familiar favourites and new faces in a provocative and high-energy performance filled with spirited musical numbers and raw emotions. In six years the meaning of the show has changed, and the maturity of the direction and the performers have made this show even stronger.
Although the show doesn't hit the stage until October 18th, the Spring Awakening cast is already tight, and the musical numbers are flawless under the direction of Justin Hiscox.
"Wait till you hear the music," Dane exclaims. "I alternate from having goosebumps, to screaming 'Yeah!', to crying. When a harmony is right, there is something in the room that rings. They get it right every single time, and you just hear it ring."
Spring Awakening is a bold show that deals with difficult and potentially triggering subject matter. It is powerful but beautiful, and most of all very honest and real. In 2014, I wrote that Spring Awakening is not for everyone, but Dane has different feelings on that statement.
"I think that the first instinct is to say that Spring Awakening is not a show for everybody, but that's not right," he explains. "I think this is not just a show for everybody, but it's a show everybody should see. It's time that we stop being afraid to acknowledge that teenagers have sex, because we know they do. The sooner, as a society, that we wake up to that and talk to them about it in an honest way, the sooner we can help them make healthier choices. It's time."
Advertisement - content continues below
Spring Awakening will be performed in Peterborough at Market Hall Performing Arts Centre (140 Charlotte St. E., Peterborough) from Thursday, October 24th to Saturday, October 26th. Tickets are $28 ($23 for students). There is also a group rate of $20 per person for groups of 10 or more. Tickets are available at the Market Hall box office, by phone at 705-749-1146, or online at markethall.org. Performances starts at 8 p.m.
Additionally, the company will be performing Spring Awakening in Whitby on Friday, October 18th and Saturday, October 19th at the Whitby Centennial Building (416 Centre St. S., Whitby). Tickets are $25 plus fees (with the $20 group rate also available). Advance tickets are available via Eventbrite.
Note: Spring Awakening deals with mature themes and is not recommended for audiences under 14 years of age.