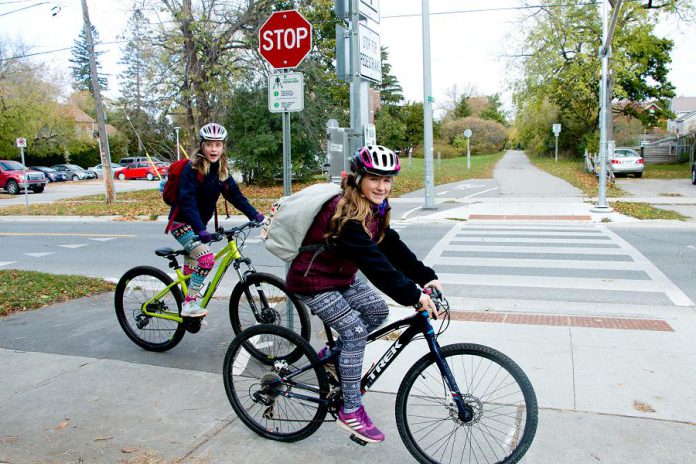 Second only to walking, cycling is the most affordable transportation option available. Once you've acquired a bike, and a few key pieces of gear, annual maintenance costs are likely cheaper than what you spend getting your hair cut each year.
Compare that to the costs of a car. Ontarians spend on average one fifth of their household income on transportation, and average annual vehicle costs range from $8,600 to $13,000. It becomes easy to see how adopting the use of a bike for trips around Peterborough could add up to big savings for people in our community.
Whether a move to cycling leads to savings of gas money, a reduction in the number of household vehicles, or simply a faster option to walking, making cycling more viable for more people will put a city on the path to creating a more equitable transportation system.
Equity in our transportation system comes down to ensuring that people have a safe, accessible, and convenient way to access employment, school, health care, and more.
Advertisement - story continues below
The best way to address barriers to cycling is to work with people in our community to learn how we can make it easier and safer. But we can also learn from data how planning and programming can build greater equity into our system.
Two keys to success stand out in the research. First, people need access to a network that is low-stress and comfortable and that stretches throughout our city. Second, people need access to products and programs that are inclusive and that address the diverse barriers to cycling.
The National Association of City Transportation Officials (NACTO) reports that comfortable low-stress bicycling conditions can achieve widespread growth in bike use. Nearly two-thirds of U.S. adults would like to ride more often, but only six to 10 per cent of U.S. adults generally feel comfortable riding in mixed traffic or painted bike lanes.
If better places to ride were available, 81 per cent of those tentative adults would jump on a bike. Soon after implementing its Separated Bicycle Lanes Program, the City of Vancouver saw the number of bike trips increase of over 40 per cent!
Countries that have made significant investment in cycling infrastructure also show a larger percentage of rides made by groups who may not find our roads the most inviting place for bikes. In Denmark, the Netherlands, and Germany, 50 per cent of trips are made by women and girls, compared to 29 per cent, 24 per cent, and 21 per cent in the U.K., U.S., and Australia respectively. Our own Peterborough counts show that women only make 26 to 29 per cent of overall bike trips.
Cycling can also increase independence for young people, since 15 per cent of our population is under 16 years of age and cannot drive. Yet here in Peterborough, less than two per cent of students ride their bikes to school.
Advertisement - story continues below
Compare that to the Danish city of Odense, where 81 per cent of children bike to school. Odense aims for bike routes to be safe enough for children six and over to ride alone. The same is true for older adults. In Denmark, an older person is 30 times more likely to cycle than their counterpart in the U.S., and cycling rates only start to drop after the age of 70 in the Netherlands.
Building low-stress comfortable bicycle infrastructure helps everyone, and appears to be particularly beneficial for getting groups like young people, older people, and women on bikes.
Ensuring that bicycle infrastructure serves a diversity of residents can also help to shift the perception that cycling is only for people who are unable to afford vehicle ownership, or for urbanites living in downtown neighbourhoods.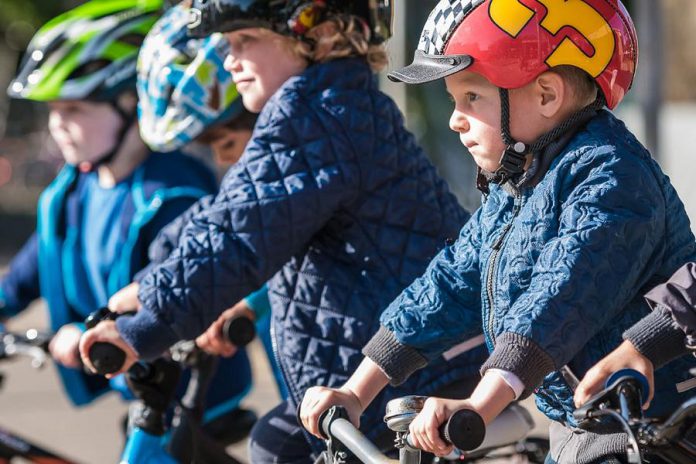 A recent report by The Centre for Active Transportation (TCAT) cautioned that much of the shift towards cycling is found in wealthier neighbourhoods and areas around downtown centres. In 2017, Statistics Canada reported that cycling was more common in higher-education and higher-income households, and suggested that this was a result of closer proximity to bike paths and traffic calming measures, greater access to bike parking at work, and more flexible working hours.
TCAT recommends that existing and planned networks be analyzed through an equity lens to identify differences in access based on income, race, neighbourhood, and other social determinants. Many cities are now using Bike Equity Indexes and equity gap analyses to ensure more equal access to supportive infrastructure and services.
Access to infrastructure will bring equity and affordability to people in Peterborough, but so will access to products, services, and programs that help to overcome some of the barriers that pop up in life.
Advertisement - story continues below
Local shops aim to provide bikes at various prices and styles, alongside the gear that can make a bike more legal (e.g. lights, bells) and more comfortable (e.g. rack, panniers, and fenders). They are finding that people are looking for options that allow them to continue biking through periods of life that may have presented barriers in the past.
For example, families often remark that it can be difficult getting young kids to school or picking up a load of groceries. Greater access to bikes that help to transport kids and other heavier loads, such as a cargo or electric bikes, is helping to providing an alternative to the car.
Local programs like Shifting Gears help to provide gear, knowledge, and community for those who are new to commuting by bike. B!KE: the Community Bike Shop helps to encourage year-round biking by overcoming weather-related barriers with its Winter Wheels program. (Applications are open from now until Monday, October 14th — apply online at communitybikeshop.org/winterwheels).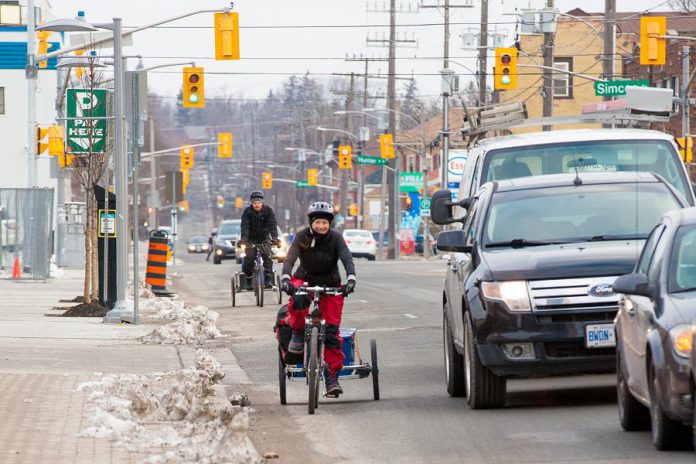 "Winter Wheels has been highly successful in encouraging more people to ride bikes through the entire year," explains B!KE executive director Tegan Moss. "Winter is truly not as cold nor as snowy as most people imagine it to be, and Winter Wheels participants are often surprised by how enjoyable it is to ride in winter and how little special equipment is needed."
Having a range of products and programs that aim to make bikes a more viable life-long transportation option is important, and in Peterborough, we're fortunate to have a number of community partnerships and organizations committed to making cycling accessible, fun, and inclusive.
Reshaping the way we perceive transportation choices is an important part of building a more equitable society, and increasing the number and diversity of people on bikes can help us to do just that!
Advertisement - story continues below
In 2018 the provincial voice for cycling, Share the Road, released an infographic titled Bikes Can Do That! It details seven benefits that can be achieved when bikes become the daily vehicle of choice for more people in your community.
Throughout 2019, GreenUP will be exploring the benefits that can be achieved by a city and its residents, when it commits to valuing the bike as a significant, useful, (and fun) mode of transportation, through the #BikesCanDoThat series. This is the fifth article in the series. Also check out Reduce traffic congestion? Bikes can do that., Want to build a vibrant downtown? Bikes can do that., Want to promote active living? Bikes can do that., and Want to attract tourists? Bikes can do that.
If you'd like to contribute ideas to the #BikesCanDoThat series, please contact Lindsay Stroud, Manager of Transportation and Urban Design Programs at GreenUP, at 705-745-3238 or lindsay.stroud@greenup.on.ca.