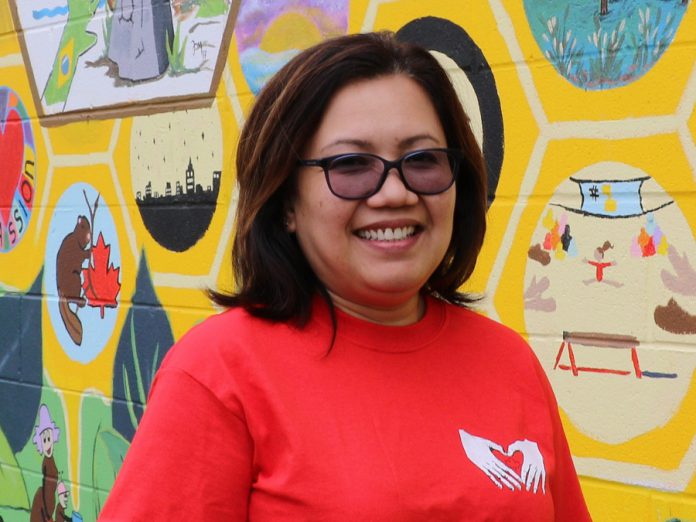 The Greater Peterborough Chamber of Commerce handed out its 16th annual Business Excellence Awards on Wednesday night (October 16) at Showplace Performance Centre, recognizing Carmela Valles as the 2019 Business Citizen of the Year.
Valles owns and operates Carmela Valles Immigration Consulting, the first private immigration consulting business in Peterborough.
Vales established her business in 2009, after leaving her position as executive director of New Canadians Centre Peterborough.
Advertisement - story continues below
Since coming to Peterborough in 1990 as an international student, where she earned degree in sociology and international development studies from Trent University, she has been an active member and organizer of the small but growing Filipino community in the area.
Valles sits on the board of the Kawartha World Issues Centre and the Northumberland Hispanic Cultural Club, and is also vice chair of the Peterborough Immigration Partnership.
Along with the Business Citizen of the Year Award, the Peterborough Chamber presented awards in 16 categories to local businesses:
Skilled Trades: Thompson Machine and Tool (finalists: Kevin Mooney Construction Ltd., AVIT Manufacturing)
Tourism: The Friends of Hope Mill (finalists: Kawartha Craft Beer Festival, Escape Maze)
Hospitality: Publican House Brewery (finalists: Shorelines Casino Peterborough, The StoneHouse Hall)
Micro Business: Renew Medi Spa Peterborough (finalists: CrossFit PTBO, Hidden Potential Consulting)
Retail: Tiny Greens Plant Cafe (finalists: Sunderland Co-operative, Kingdon Timber Mart)
Professional Services: D.M. Wills Associates (finalists: Inclusive Advisory, Lett Architects)
Customer First: Showplace Performance Centre (finalists: Sunderland Co-operative, Keene Truck)
Local Focus: Merrett Home Hardware Building Centre (finalists: Peterborough Petes, Brides United Peterborough)
Innovation/Research and Development: Charlotte Products (finalists: Campfire Collective, Percheron Plastic)
Commercial Development or Renovation: Weichel and Associates (finalists: Hospice Peterborough, Kawartha Lakes Construction)
Entrepreneurial Spirit: Inclusive Advisory (finalists: The Willow Studio, Carlson Wagonlit Travel G. Stewart Travel Services)
Marketing and Promotion: 123Digital Power by Sofie Andreou and Associates (finalists: Mega Experience, Peterborough Downtown Business Improvement Area)
Environmental Practices: Simply Trees (finalists: Peterborough GreenUp, Wild Rock Outfitters)
Health and Wellness: Kawartha Heights Retirement Living (finalists: Tiny Greens Plant Cafe, Horizon Family Naturopathic Clinic)
Not-for-Profit: Alternatives Community Program Services (finalists: Canadian Canoe Museum, Cuddles for Cancer)
Employer of the Year: D.M. Wills Associates Limited (finalists: Friendly Fires, Lett Architects Inc.)
Advertisement - story continues below
Earlier in August, the Chamber announced the recipients of several other awards that were also presented during the awards ceremony:
2019 Immigrant Entrepreneur of the Year: Mohammad Alftih of Oasis Mediterranean Grill
Business Student Leadership Prizes: Joao Borges of Fleming College and Rhode Thomas of Trent University
4-Under-40 Profiles: Dr. Vipin Grover of Horizon Family Dentistry, Grace Reynolds of Northwood Mortgage, Nicole Truman of Fox Law, and Brooke Hammer of Chimp Treats