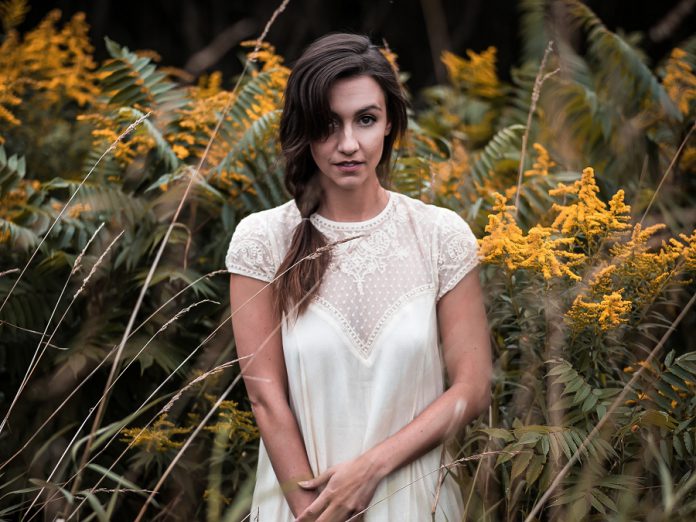 On Thursday, October 24th, Cordwainer Productions makes its overdue return to Market Hall in downtown Peterborough with their revival of the cult musical Spring Awakening.
Directed by Dane Shumak with musical direction by Justin Hiscox, Spring Awakening is a dark coming-of-age musical featuring an incredibly talented cast fronted by Kevin Lemieux, Alessandra Ferreri, and Ryan Hancock, which tackles a plethora of difficult, yet timely, subjects such as underage sex, abortion, consent, abuse, suicide and grief.
Based on an 1891 play by German playwright Frank Wedekind, which was written as a cutting criticism on sexual repression, Spring Awakening once was a notorious theatrical oddity that was universally banned for more than 80 years, but became a surprise theatrical hit in 2006 when it was turned into a musical by Duncan Sheik and Steven Sater. The show became a cult sensation, amassing a primarily teenage fan following who went to see the show over and over again, earning it eight Tony Awards as well as a Grammy for best original cast soundtrack.
Plot-wise, Spring Awakening isn't very complex. Instead, it's a character-based piece punctuated by a powerful pulsating rock-flavoured score that elicits strong emotional reactions. The story follows group of sexually curious school kids growing up in 1890s' Germany.
Advertisement - story continues below
At the centre of the drama is the relationship between Wendla Bergman (Alessandra Ferreri), a sweet and innocent young girl, and Melchoir Gabor (Kevin Lemieux), a clever free thinker who has declared himself an atheist and revolutionist. Adding to the drama is the major plotline dealing with Melchoir's neurotic best friend Moritz, who is haunted by sexual thoughts and bullied by society, increasing his paranoia and desperation as he tries to figure out where he fits into the world.
A true passion project for its director, this is Dane Shumak's second time doing Spring Awakening in Peterborough, which he originally presented through Trent University's Anne Shirley Theatre Company in 2013. That original production was interesting yet problematic at times.
However, a lot has changed in six years and Dane — more experienced and working with a stronger and more mature cast — has had time to iron out a few wrinkles in the original production to spearhead one of the best theatrical musicals to come through Peterborough in a long while.
I recently attended a full dress rehearsal at Catharine Parr Traill College and this show isn't like anything you've seen before — it's something special altogether.
The strength of Spring Awakening truly lies in the cast that Dane has assembled. A ridiculously good-looking and talented group of performers, the cast is powerful and energetic, and brings the depth needed to make the characters in the show matter enough for the audience — so that the dramatic points of the show can create an impact that will brand itself onto the audience's memory.
It's the maturity of the cast that allows this to happen. Although playing young teenagers, most of the cast are adults. But through their youthful energy, combined with their ability to harness their emotions, the cast creates musical moments so potent I often felt myself physically reacting to the performance. Words can't express the power of the musical performances. It's not an easy score to sing, but when the company is singing all together it's magical.
Advertisement - story continues below
Kevin Lemieux reprises his role as the show's hero Melchoir Gabor and, like Dane, years of experience and growth have helped Kevin recreate his character into the perfect dramatic hero. In many ways, Melchoir is the most centred character in the show. He's wiser and more mature than the other characters, and through most of the show is the most grounded.
A Coldwainer mainstay, Kevin's performances have consistently grown stronger and more dynamic with each show I've seen him in. Compared to his last outing as Melchoir (which was his first acting experience), I feel like I'm watching a completely different actor.
Strong, charismatic and confident, this is Kevin's greatest performance to date.
Ryan Hancock also returns to Spring Awakening to reprise the role of Moritz. Always a solid actor and singer who has starred in some of the most memorable musicals I've covered for kawarthaNOW, Ryan plays the show's most complex character.
A comical character at the beginning, Moritz is potentially the most tragic, and Ryan is able to bring Moritz to a dark and frightening place as the show continues.
It's interesting to watch the character devolve from a sexually frustrated and confused teenager into a giant open wound that refuses to scab over. Ryan brings on the pain and passion and makes the character even darker in his reprisal of Moritz.
But the revival of Spring Awakening gets a real gift in the presence of Alessandra Ferreri, who takes on the role of the show's heroine Wendla. Highly expressive and captivating to watch, Alessandra is able to harness a character at a unique stage of life: caught between still being a young girl but with the desires and curiosity of a woman.
Wendla seems innocent, but at times also seems to be the wisest character. She is painfully naive, yet the most knowing. Alessandra manages to take these opposing character traits and weave them into a beautifully tragic figure.
Watch her eyes. They will both charm and haunt you at the same time.
As previously stated, the entire cast is strong, and each cast member has his or her own moments in the spotlight, including some character vignettes that outline minor sub-plots.
Caitlin Currie, who is always an interesting stage performer, pairs up with Kalene Lupton to perform "The Dark I Know Well", outlining physical abuse, while Drew Mills and Carl Christensen explore their characters' attraction to one another in "The Word of Your Body". And Rowan Lamoureux steps out for a dynamic solo performance in "Touch Me".
But it's in the musical numbers featuring the entire main cast — which also includes Amiee Gordon, Joseph Roper, and Sarah Hancock — that are the most phenomenal. Pulsating rock numbers like "The Bitch of Living" and "Totally Fucked", and the emotional finale "The Song of Purple Summer", are the show's biggest moments.
Advertisement - story continues below
A special shout-out goes to Keith Goranson and Meg O'Sullivan who perform all of the adult character roles in the show. It's a bit awkward at first to decipher if they are playing the same adult roles or not, but once you realize they aren't, it's fairly seamless.
Much has been written about the controversial nature of the play and, for some audience members, the subject matter may be triggering and difficult, especially in regards to it being a show about teenage sexuality. But Spring Awakening is a very important show, and even more important now than ever before.
In a society that seems to be dangerously slipping backwards into an ultra-conservative social nightmare, the conversations that may result from Spring Awakening are important and needed. Be informed before going in, but tread bravely into Spring Awakening with an open mind and an open heart.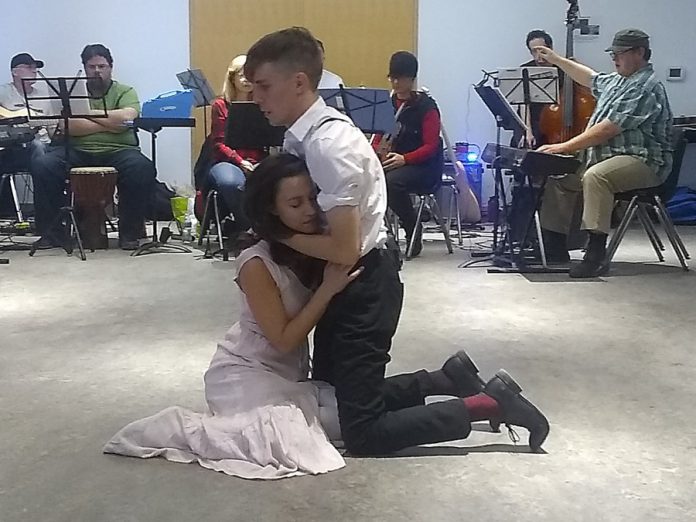 I'll be blunt: Spring Awakening is not the feel-good musical of the year, but it could be the best one. It is easily one of the best shows to be done in Peterborough in 2019. The intensity and passion put into this show is so white hot that I could feel my heart throbbing all the way in my throat after it was over.
Don't even second-guess getting tickets to this show. I see a lot of theatre over the course of a a year, and this is one of my favourite shows thus far.
Spring Awakening will be performed in Peterborough at Market Hall Performing Arts Centre (140 Charlotte St. E., Peterborough) from Thursday, October 24th to Saturday, October 26th. Tickets are $28 ($23 for students). There is also a group rate of $20 per person for groups of 10 or more. Tickets are available at the Market Hall box office, by phone at 705-749-1146, or online at markethall.org. Performances starts at 8 p.m.
Additionally, the company will be performing Spring Awakening in Whitby on Friday, October 18th and Saturday, October 19th at the Whitby Centennial Building (416 Centre St. S., Whitby). Tickets are $25 plus fees (with the $20 group rate also available). Advance tickets are available via Eventbrite.
Note: Spring Awakening deals with mature themes and is not recommended for audiences under 14 years of age.