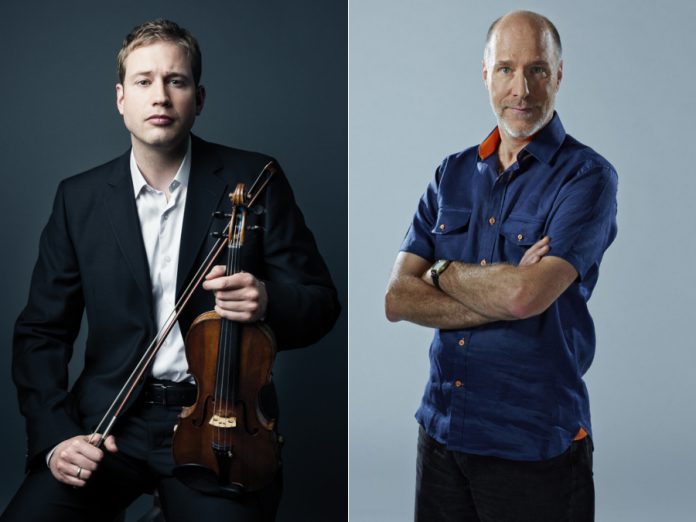 On Saturday, November 2nd, the Peterborough Symphony Orchestra (PSO) will draw up the curtain on a musically rich 53rd season with "Between Us", a concert at Showplace Performance Centre (290 George St. N., Peterborough) sponsored by Bryston.
The program premieres the new season beautifully with the PSO taking up where they left off, presenting an exciting and inspiring season of music from many countries and cultures spanning over centuries of creativity — a season the PSO is labelling "Hear the Vision".
"Our orchestra has grown exponentially over the past couple of years in its artistic depth, which allows us to bring even more great music to you than ever before," says Michael Newnham, the PSO's Music Director and Conductor.
"Between Us" will take the audience through Robert Schumann's great Symphony No. 3, Johannes Brahms' Violin Concerto in D major, Clara Schumann's Prelude and Fugue No. 3, and Violet Archer's Fanfare and passacaglia, in an exploration of the meaning of friendship and love, as well as a celebration of the emergence of women composers over the last century.
Opening the concert is Fanfare and passacaglia, composed by Violet Archer, a seminal figure in Canadian music.
Advertisement - story continues below
"When I listened to an old tape recording of her Fanfare and passacaglia, I was struck by two things: the power of the piece and the sense of occasion," Maestro Newnham. "Because it begins with a brass and percussion fanfare, it is a very good season opener."
Following is Schumann's "Rhenish" Symphony. After the intermission is Prelude and Fugue No. 3 by Clara Schumann and, to close, Brahms' Violin Concerto.
"The passacaglia is a musical form which composers had been using since well before the time of Bach," Maestro Newnham says on the interrelation between the pieces.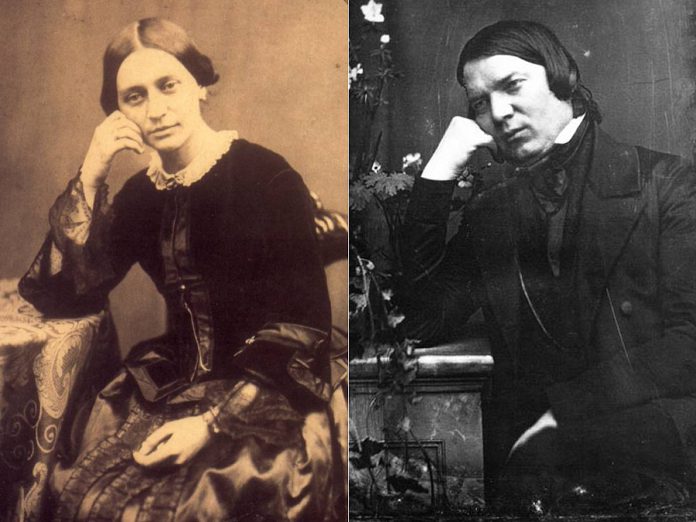 "Brahms and Schumann were also masters of the variation form, including the passacaglia," he adds. "They were also pioneers in rediscovering 'old' music and using older musical forms in newer contexts. In particular, the fourth movement in Schumann's Rhenish Symphony is also directly inspired by baroque music — Bach, in particular."
Concert narrator, musician, and CBC Music's Shift host Tom Allen will speak about the relationships between composers Robert Schumann, Clara Schumann, and Johannes Brahms.
In choosing to have a narrator, Maestro Newnham explains:
"The stories and relationships between these three individuals are complicated and fascinating. We wanted to create a concert experience that goes 'beyond the music' and has the spoken word to help make some of these connections for the audience. There is nobody better than Tom Allen to do this. He is the ultimate musical storyteller, with a gift of inspiring and engaging people in the world of music with his insights and humour."
Advertisement - story continues below
Canadian violin virtuoso and Peterborough favourite Jonathan Crow performs Brahms' epic Violin Concerto in D major. Jonathan is concertmaster of the Toronto Symphony Orchestra, artistic director of Toronto Summer Music, associate professor of violin at the University of Toronto, and founding member of the Juno Award-winning New Orford String Quartet.
He is also husband to cellist Molly Read, father to two musically talented girls (one of who's cast-off pink lunch box he carries to work, stating, "It's getting pretty ratty, but it's a great lunch bag — insulated and everything!"), and caretaker of two cats.
Jonathan describes Brahms' Violin Concerto as "epic, exhausting, exhilarating. This is one of the cornerstones of the violin repertoire, and one of the greatest pieces ever written for the violin."
On having Jonathan as guest artist for this piece, Maestro Newnham says "Violinists often say that Brahms' Violin Concerto is one of the most challenging pieces in the repertoire, and so I feel very spoiled by having the great Canadian violinist Jonathan Crow back to the PSO to play this great monumental work."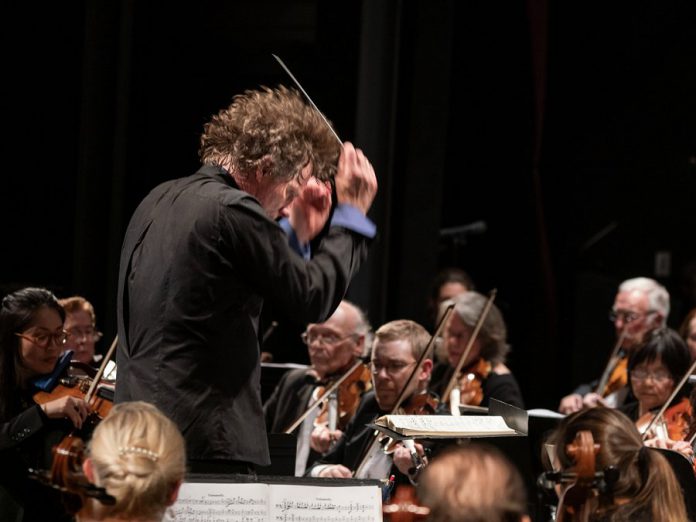 The concerto had an inauspicious premiere with the applause being lukewarm, although this was perhaps due to the audience being distracted by Brahms' failure to properly hook up his suspenders, but is now considered a favourite of the concert hall.
In May 1853, Johannes Brahms, an as-yet-unknown composer, and Joseph Joachim, a brilliant up-and-coming violinist, met. They established an immediate friendship, and future musical history was to be made. The violin concerto was written for and dedicated to Joachim, and it was Joachim who introduced Brahms to the Schumanns — beginning a most fabled relationship in music.
Even though the first movement is distinguished for its improvised cadenza, Jonathan will be performing the Joachim cadenza.
Advertisement - story continues below
"I've written my own cadenza to this and other concerti, but I always come back to the Joachim for performances," Jonathan says. "His connection to Brahms and contributions to the creation of this piece are just too strong for me not to play his cadenz."
Jonathan will be playing a 1742 del Gesu that is on loan to him.
"It's an amazing violin and has everything you could ever want from an instrument," he says. "Exploring the different sounds and colours that it holds is a lifelong journey."
The work is uncharacteristically egalitarian in nature. While the first movement is in sonata form (that being a composition for an instrumental soloist), it is the orchestra that begins with an extended introduction and development of theme, followed by a subsequent presentation of the intimate second theme by a solo oboe, before the dramatic entrance of the violin soloist over a timpani roll.
The second movement, a "poor Adagio" — which had replaced the two middle movements that "fell apart" in an originally planned and unprecedented four-movement scheme — is unique for its foundational solo oboe melody with orchestral accompaniment, again before the violin enters with a passionate variation on the theme, and then a return to the melody played by the orchestra.
The third movement is a collaborative relationship between soloist in virtuosic fashion — multiple stopping, broken chords, rapid scale passages, and rhythmic variation — and orchestra in merry gypsy spirit.
VIDEO: Schumann: Symphony No. 3 "Rhenish" / Rattle – Berliner Philharmoniker

The PSO extends a special welcome to first-time concertgoers for "Between Us."
"It is rare that we have two illustrious guests at one of our concerts, and I am greatly looking forward to this very special opening concert for a very special concert season," says Maestro Newnham.
On playing with the orchestra, Jonathan says that he "had a great time last time performed with the PSO and Michael — it's an orchestra with a great attitude! It was amazing to see every musician committed to make something incredible onstage, and having a great time while doing it."
If you are feeling intimidated by the thought of a classical music concert, don't be. Jonathan suggests just removing the word "classical".
"Music is music," he points out. "It doesn't really matter what kind of music it is. There is something amazing about every concert and everything on stage. Brahms didn't write a 'classical' concerto — he just wrote a piece that meant something to him. And hopefully to everyone in the audience!"
"We've all heard and loved classical music in films and in pop songs, but somehow we think of an orchestra concert as something different and foreboding — it's not."
"Between Us" will be performed beginning at 7:30 p.m. on Saturday, November 2nd at Showplace Performance Centre (290 George St. N., Peterborough). Tickets are $49, $39 or $20 for adults and $10 for students, and are available in person at the Showplace box office, by phone at 705-742-7469, and online.
Concert ticket holders are invited to attend "Meet the Maestro", a popular 'behind-the-music' pre-concert talk with Maestro Newnham, at 6:40 p.m. in the Showplace theatre.