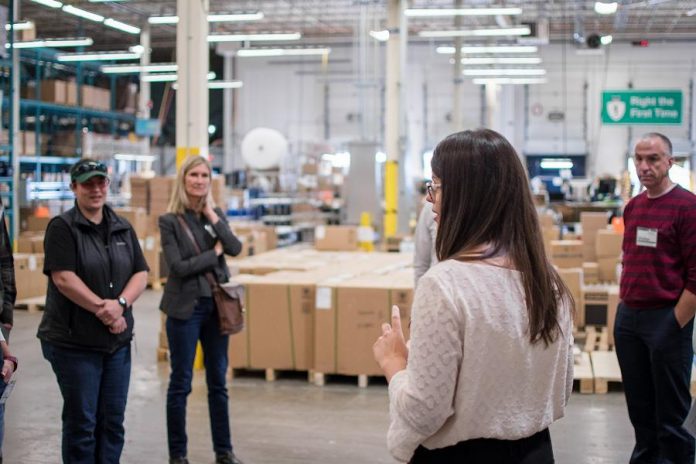 Every month, Peterborough & the Kawarthas Economic Development (PKED) shares its latest news and information of interest for the local business community. This month's edition features Canadian Cycling Magazine, Earned Media, The Valley Shoppe, Manufacturing Doors Open and Starter Company Plus.
---
Canadian Cycling Magazine profiles Peterborough & the Kawarthas
Peterborough & the Kawarthas is under the Canadian cycling spotlight.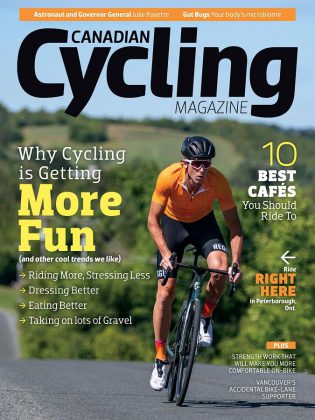 Canadian Cycling Magazine featured our region on the cover of its fall issue and also included a four-page feature spread showcasing the fantastic gravel riding throughout Peterborough & the Kawarthas.
Gravel riding is becoming increasingly popular amongst avid cyclist and the magazine profile positioned our region as one of the best places to do gravel bike riding in Ontario.
"It's a right-size town with outsize riding surrounding it," Matthew Pioro, editor of Canadian Cycling Magazine, says of biking in Peterborough & the Kawarthas in the piece.
"In Peterborough and the Kawarthas, you can ride quiet roads, and then take in a vibrant town … We started in the centre of Peterborough, among traffic and stop lights, and in what seemed like minutes, we were on country roads without any cars."
Harold Town Conservation Area, the Pastry Peddler, Wild Rock Outfitters, Pedalboro, Silver Bean Café, St. Veronus Café and Tap Room, and Ashburnham Ale House were all mentioned in the article.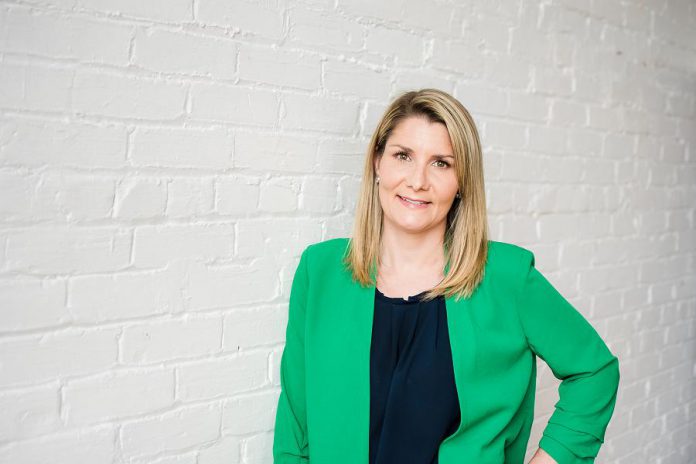 The work to secure a profile like this cannot be understated. Our very talented Kelly Jessup, Corporate Marketing Officer, had been relationship building and collaborating with Canadian Cycling Magazine for years to secure this high-profile magazine article and cover image.
Kelly also recently helped secure a feature of Doo Doo's Bakery in Bailieboro in the Autumn 2019 issue of Food & Drink magazine, which is carried in every LCBO throughout Ontario. Doo Doo's was mentioned in the feature, '9 Local Authumnal Baked Treats' in Ontario.
Earned media this fall
Peterborough & the Kawarthas is already a very popular and busy summer destination for tourists, seeing more than three million (approximately) visitors each year.
That means Peterborough & the Kawarthas Tourism (PKT) is focusing on the development and promotion of the shoulder seasons (travel period between peak and off-peak season), which include fall and spring.
As part of growing that fall shoulder season, PKT launched their #FallForPtbo campaign. The campaign has a digital focus, with a mix of internal content and earned media content.
"Earned media is a vital part of our overall marketing mix for promoting Peterborough & the Kawarthas," says Kelly Jessup, Corporate Marketing Officer with Peterborough & the Kawarthas Economic Development. "While it's important for us to tell our own story of this destination, having those messages reinforced by digital influencers, freelance travel writers and trusted media outlets allows us an opportunity to amplify those efforts."
"It also allows us to stretch our marketing dollars further and faster," she adds.
The Weather Network
Through PKT's ongoing relationship with Destination Ontario, they offered the opportunity to work with them to host The Weather Network live on location at Elmhirst's Resort in Keene.
The filming featured a number of local businesses and attractions including Doo Doo's Bakery, Rolling Grape Winery, The Canadian Canoe Museum, and Parks Canada.
Rachel Schousten also hosted The Weather Network's morning news from Elmhirst's.
Jim Byers
Jim was the Travel Editor at the Toronto Star for over five years. He has his own blog and writes for a number of popular newspapers, magazines, and websites as well.
Read about his visit to Peterborough & the Kawarthas.
Toronto Bloggers Collective
PKT hosted a group of five travel influencers and bloggers from the Toronto Bloggers Collective this fall on a multi-day paddling experience with The Land Canadian Adventures (based in Apsley).
The tour has resulted in significant social and online results, including six unique blog articles:
In Our Dream
PKT hosted a local travel blogger on a family camping adventure at Warsaw Caves Conservation Area.
The Valley Shoppe opens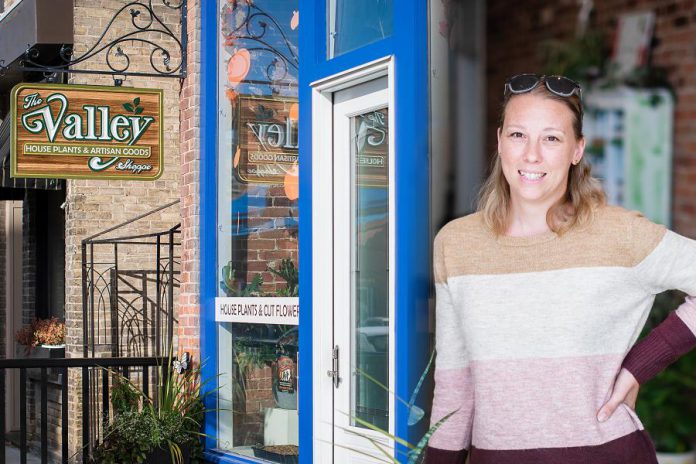 Anecdotally, there's been lots of talk in Peterborough & the Kawarthas about families from Pickering, Ajax, Whitby, and Oshawa moving into the community.
Some locals see it as a great boom for our economy, helping boost our tax base, bringing new families into the area, and spurring further development. Others question whether it will turn our region into the next Toronto bedroom community for commuters.
Louise Bedford is a perfect example of an east GTA family that relocated to Peterborough County and positively impacted our region's economy.
In June 2019, Louise opened The Valley Shoppe on King St. East in downtown Millbrook. The Valley Shoppe sells indoor plants, along with locally crafted jewelry, paint, prints, skin care products, candles, and other artisan goods.
It was November 2018 when Louise, her husband, and their two kids moved from North Oshawa to Millbrook.
Louise, who had grown up in Ajax (along with her husband), was in the horticultural landscape industry for 13 years.
"I wanted to have a space for myself where I could be creative and just talk to regular people everyday," she says.
Customers have been driving in from Markham, Vaughan, Scarborough, Tweed, and Colborne, all for some must-have air-purifying house plants and locally made artisan goods.
You can read the full story of Louise and The Valley Shoppe's successful launch on the PKED website.
The Valley Shoppe's hours are 10 a.m. to 6 p.m. Tuesday and Wednesday, 10 a.m. to 5 p.m. Thursday, 10 a.m. to 6 p.m. Friday, and 10 a.m. to 4 p.m. on Saturday and Sunday (closed Monday).
Check out their website at thevalleyshoppe.ca and follow them on Facebook and Instagram.
Manufacturing Doors Open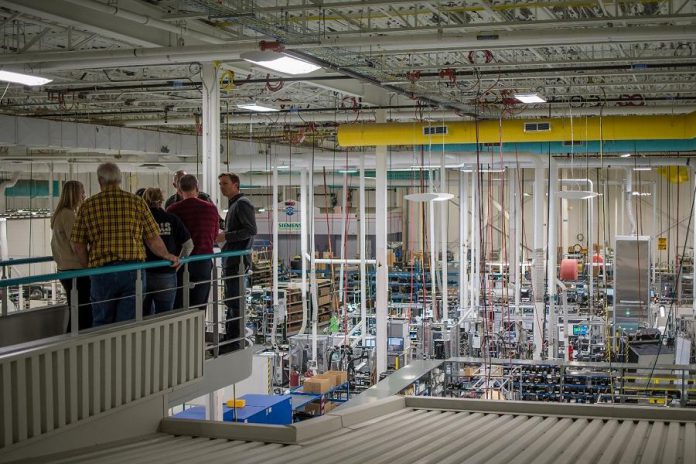 After more than a year of planning and preparations, PKED, along with the Peterborough Chamber of Commerce, The Kawartha Manufacturers Association, and the Workforce Development Board, partnered with local advanced manufacturers AVIT, Flying Colours, and Siemens to give a tour to 40 educators from the Kawartha Pine Ridge District School Board and the Peterborough, Victoria, Northumberland and Clarington Catholic School Board.
The purpose of the tour was to bring awareness to educators and the public — specifically parents and students locally — on the opportunities available to students and new grads within advanced manufacturing in the region.
The hope would be that, by bringing these co-op teachers, tech teachers, and guidance counselors right into these cutting-edge facilities, it would demystify the stereotypes that surround the advanced manufacturing industry and careers available to young workers.
"It's important for educators to interact with industry first-hand, to see the technical skills required in today's manufacturing sector," says Rhonda Keenan, President and CEO of PKED. "Talent is the number one concern for any business, especially in the manufacturing sector. We're trying to ensure our local youth have an advantage for a strong career in manufacturing."
The day started with a tour of the AVIT facility (formerly known as Steelworks Design). From there, the tour received a driving tour of Major Bennett Industrial Park where PKED and the Peterborough Chamber of Commerce provided an overview of the other manufacturing facilities that operate in Major Bennett Industrial Park.
Late morning, the tour arrived at the Peterborough Airport and explored Flying Colours. After Flying Colours, they received a driving tour of the Neal Drive Industrial Park and the Technology Drive Business Park.
The tour came to Siemens for lunch and spent the rest of the day touring, breaking out into small groups and facilitated discussions at the international instrumental processing plant.
"There is a large growth potential for this sector and in this region," Rhonda sayid of the tour. "By introducing our educators to these opportunities and showcasing the value that STEM skills provide, we're confident this message will be passed along to local youth and will equip them to become ready for the future."
Starter Company Plus program fall intake revealed
Peterborough & the Kawarthas Business Advisory Centre's fall edition of the Starter Company Plus program has selected 10 businesses to take part in a seven-week program that will teach them the necessary skills to start and grow their business.
Six of the 10 businesses will be selected and awarded grants based on creativity, strength of business plan, and viability.
The 10 participating clients and their businesses are:
Your Second Family (Anna Perry)
Momentum Property Management (Alon Nozik)
Grady & Woodcock Security Services (Calvin Woodcock)
Nufas Media (Jordan Porter)
Kawartha Complete Care (Kristin Lee)
Rooted Lavender (Sonja Martin)
AW Media Consulting (Ashley Webster)
Wilde Beauty Ptbo (Katelin Turcotte)
B&B 3D Designs (Brett Pritchard)
Unnamed Business (Nicole Cooke)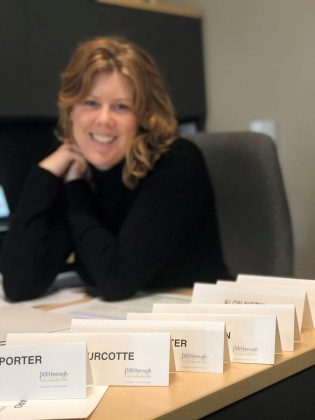 "We're very excited to welcome a new intake of 10 small businesses into the Stater Company Plus program," says Madeleine Hurrell, Entrepreneurship Officer at Peterborough & the Kawarthas Business Advisory Centre (BAC). "This intake is comprised of mostly start-ups and businesses under a year old."
"We're fortunate in Peterborough & the Kawarthas to have a supportive and collaborative network to help those launching their own business," she adds. "I'm looking forward to working with all 12 of these businesses over the next seven weeks to provide them with training, as well as help them connect into that network, to achieve success and grow."
PKED's BAC is also hosting a Fall Workshop Series designed for entrepreneurs and small business owners. The workshops include:
New Venture: Foundations of Starting and Running a Business
Business Fundamentals: Branding, Marketing and Sales
Business Planning: Business Model Canvas
To sign up for one of PKED's Fall workshops, go to peterboroughed.ca/events.