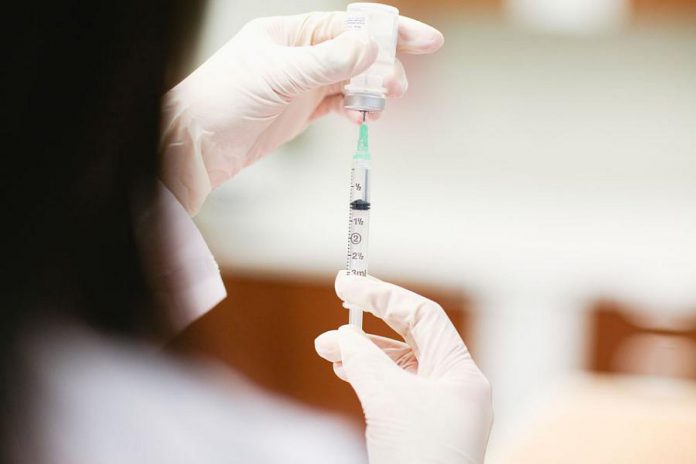 Peterborough Public Health is reporting the first lab-confirmed case of seasonal influenza in the area, and is encouraging people to get a flu shot.
In 2018, the first lab-confirmed influenza case was reported on December 3rd, so the flu season is off to an early start this year.
"We have confirmation that seasonal influenza is circulating in our community, about a month earlier than last year," says medical officer of health Dr. Rosana Salvaterra.
"This is just the tip of the iceberg — as usually there are more cases of influenza in the community than are reported by the lab — so now is the time for residents get their flu shot to protect themselves and others."
Advertisement - content continues below
Dr. Salvaterra says this year's first lab-confirmed case is the influenza A strain.
The flu shot, which protects against several types of both influenza A and B strains, is free and recommended for everyone except infants under six months of age. It is especially important for people with a weakened immune system, pregnant women, young children, the elderly, and anyone who takes care of people in these groups.
For a listing of pharmacies offering free flu shots, visit peterboroughpublichealth.ca/flu.
Peterborough Public Health is also holding flu shot clinics for families with children under five years of age (as pharmacies are not able to immunize children in this age range). The clinics take place at 185 King Street in downtown Peterborough from 3 to 6 p.m. on Thursday, November 14th, Wednesday, December 18th, and Thursday, January 16th. To book an appointment, call 705-743-1000, ext. 154.
There is also a walk-in flu clinic for everyone from 6 to 8 p.m. on Thursday, November 21st at the gym at the Cavan-Monaghan Township Office (988 County Rd. 10, Millbrook). No appointment is needed.
For other flu clinics in the Kawarthas, visit kawarthaNOW's Flu Clinics event page.
Advertisement - content continues below
In addition to getting the flu shot, Peterborough Public Health recommends you take the following precautions to reduce the risk of spreading the flu:
Stay home if you are feeling unwell.
Wash your hands frequently.
Frequently clean and sanitize commonly used surfaces.
Cough or sneeze into the inside of your arm or into a tissue and wash your hands afterwards.