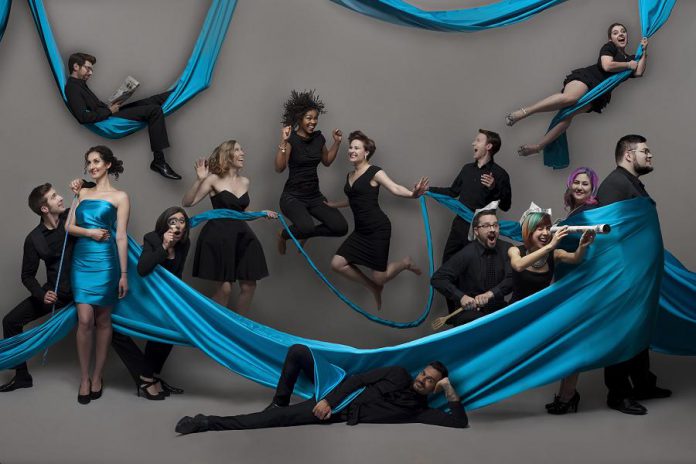 If you're thinking of doing "something cool" with your friends, keep in mind the possibility that venture could grow into something more fulfilling than you could have possibly imagined.
John-Michael Erlendson certainly knows that.
Back in 2010, the Toronto native and choral music performer took his love of singing a huge step further and, with Aaron Jensen, put out a call for singers "looking for something different … something that really pushed the boundaries of what it meant to be part of a vocal group."
Close to a decade later, "something cool" is coming to Peterborough in the form of Countermeasure, a 13-member multi-award winning a cappella ensemble that has earned accolades worldwide for its innovative arrangements of pop music favourites, classic jazz songs, and original pieces.
Clearly what seemed like a good idea at the time remains so.
Advertisement - story continues below
"We like to call it a hobby that got out of control," says Erlendson.
"We have grown from very humble beginnings — from sitting around a kitchen table saying 'I think we should get some friends together and sing' — to something we've been able to sustain, finding homes around the world with loving fans, and fantastic viewers and connectors online."
Countermeasure's home on Friday, November 29th will be Showplace Performance Centre (290 George St. N., Peterborough, 705-742-7469). Tickets to the 8 p.m. performance cost $34 and are available in person at the Showplace box office, by phone at 705-742-7469, and at showplace.org.
VIDEO: Countermeasure Promo

The concert will mark a homecoming of sorts for members Daniel Boyle and Nina Mason, both from Peterborough. They no doubt had some influence in bringing Countermeasure to the city for the first time.
According to Jensen, for most Canadians a cappella generally conjures up thoughts of barbershop quartets or The Nylons, a Toronto-born quartet that achieved considerable commercial success over a 30-year span.
"What we bring to the table is quite unique," says Jensen, who is Countermeasure's artistic director, arranger, and composer.
"You'll hear shades of pop and soul and choral and a lot of jazz. We sing a lot of original music and we also do a lot of interesting covers. We'll sing songs people know but with a lot of special little twists."
Also distinguishing Countermeasure from other musical groups is an innovative use of live looping, instrument imitation, and vocal percussion, as well as a focus on the visual presentation of the music.
"Ever since we developed our concert show for the Edinburgh Fringe Festival a few years back, we've really switched gears and have built not just a collection of songs that we perform, but we've worked with stage directors and lighting designers," explains Jensen, whose roots are in musical theatre. "It's a theatrical experience as well as a musical experience."
That approach has proven to be a sound one as Countermeasure's resumé overflows with accolades and awards, including the 2017 Best A Cappella Album honour from the Contemporary A Cappella Recording Awards for Made To Measure, the group's second and most recent album.
In addition, YouTube videos for the songs "Life Is Fine" and "Fox In The Field" have generated close to 500,000 views and counting. Along the way, there have also been numerous television appearances. And then there's a very ambitious touring schedule that taken Countermeasure across North America and overseas.
VIDEO: "Fox in the Field" – Countermeasure

VIDEO: "Life Is Fine" – Countermeasure

"There's something very special about the human voice," assesses Jensen of Countermeasure's success. "We find it's very disarming and very personal and very powerful, with the potential to reach audiences, to make them feel joy, and to bring them to tears — the whole spectrum. It's quite a special thing."
Reflecting on the germ of an idea that gave birth to Countermeasure, Erlendson says that while he knew there were "people out there" interested in vocal music, he was surprised that those who came forward were so willing to dedicate themselves wholly to the project — sacrificing time spent with family and juggling their day job responsibilities.
"When touring, we spend three or four weeks together in close proximity, doing a show every day," he notes. "That would certainly takes it toll if we didn't have such a deep care and respect for each other."
VIDEO: "Lovers In A Dangerous Time" (Bruce Cockburn) – Countermeasure

"The one thing that we are dedicated to is to grow in some way every year, exploring new parts of the world or seeking out new and exciting collaborations, or just expand what it is we do without resting on our laurels," Erlendson adds.
To that end, Countermeasure has been in the studio collaborating with a number of other musicians, The Barenaked Ladies and Ron Sexsmith among them, for its third album, titled Guest Sessions.
The new songs will be released in November and some of them have been reworked for Countermeasure's current concert set.
Advertisement - story continues below
"We're going with a bit of an exploration (for Guest Sessions)," says Jensen.
"We decided the concept of this album is I would write 10 different original works for Countermeasure plus solo guest instrumentalists. The idea is to discover what opportunities open up by taking a solo voice and combining that with a specific solo instrument."
"Some of our tracks in the studio have grown into huge epic pieces with more than a hundred different tracks of voices forming a complex wall of sound and then, in other cases, stripping it down and singing something as a pure four- or five-part arrangement that really gets to the kernel of what the piece is about. Identifying what makes each song special and bringing that to the fore in a recording is very exciting as a producer."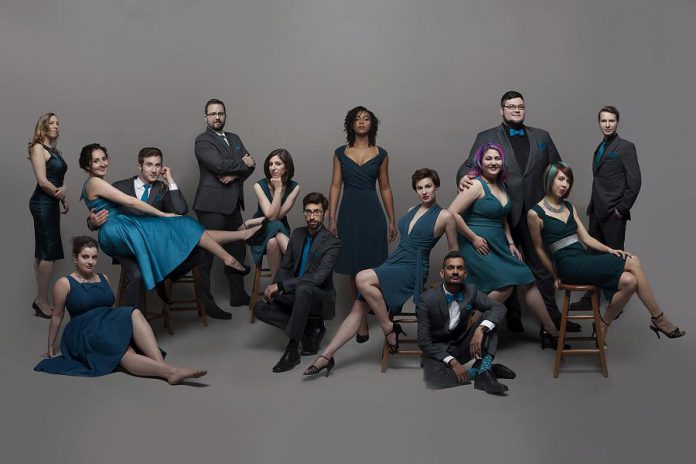 With an East Coast scheduled for next year and, in 2021, a major collaboration with the New Japan Philharmonic Orchestra, Countermeasure's plate is brimming with new projects. Erlendson says that's part and parcel of offering each member "a challenge."
"What we offer our audiences is an exciting opportunity to see something they've never seen before," he adds.
"There's a cool thing you can do with us. Come along. If you take a chance on Countermeasure, you're going to find some incredible things you've never heard before and learn a lot about the (a cappella) genre and about music, and also enjoy a really dynamic theatre show."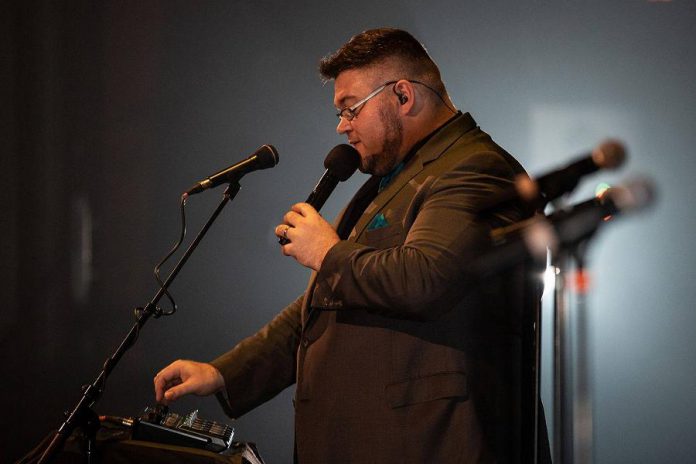 While Countermeasure's continued success has more than validated Erlendson's acting on his idea, he remains in awe of what has transpired.
"We could not have expected this to happen 10 years ago. We were just trying to do something cool with our friends," Erlendson says. "What ended up happening was we built something that will hopefully last for 10 more years."
For more information on Countermeasure, visit www.countermeasuremusic.com