Early bird passes and opening night tickets are now available for the 2020 ReFrame Film Festival, which opens on Thursday, January 23rd and runs until Sunday, January 26th at various venues in downtown Peterborough.
Limited online sales began on Monday (November 4) at reframe.tickit.ca/events/7731, with a discounted price of $50 for a festival pass (providing access to all festival films and events) and $10 for a ticket to the opening night screening of a yet-to-be-announced film at Showplace Performance Centre.
Once early bird passes and opening night tickets are sold out, a festival pass will cost $60 ($50 for students, seniors, and the underwaged), opening night tickets will cost $15 ($10 with a festival pass), and day passes (all films on either Friday, Saturday, or Sunday) will cost $25.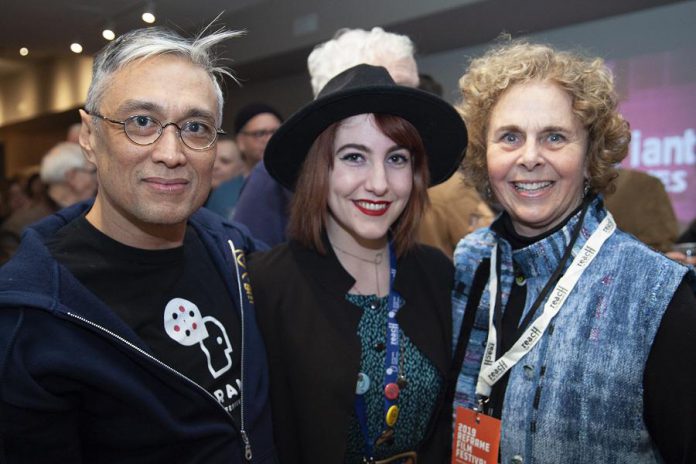 Regular in-store ticket sales will open on Monday, December 2nd in Peterborough at the GreenUP Store (378 Aylmer St. N., Peterborough, 705-745-3238) and Watson & Lou (383 Water St., Peterborough, 705-775-7568), and in Lakefield at Happenstance Books and Yarn ()44 Queen St., Lakefield, 705-652-7535).
As always, rush pay-what-you-can tickets will be available at the door for every screening (subject to availability).
This is the 16th annual festival, a community celebration of documentary film and media art that has taken place in downtown Peterborough each January since 2005.
Festival director Jay Adam says the 2020 festival received more than 200 submissions from filmmakers around the world.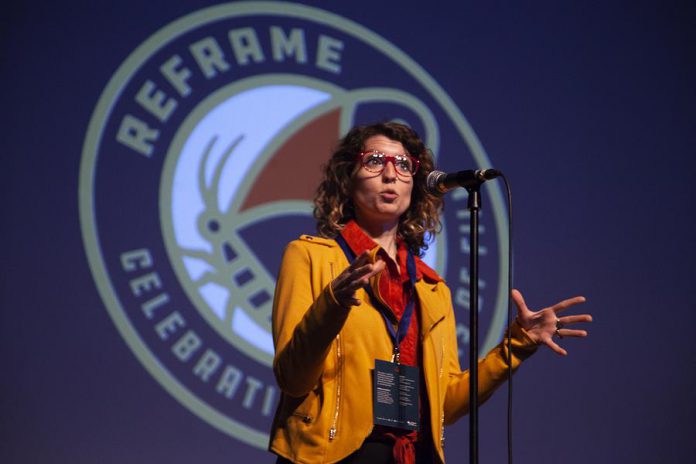 Now that the festival's programming committee has completed its review process, the list of accepted films will be announced in December, with the complete schedule available in early January.
"I am so excited about this year's program," says Amy Siegel, ReFrame's creative director. "It highlights political and social struggles here in Canada and around the world, honours the work of trailblazing activists, and challenges the traditional documentary form. We can't wait to share these incredible stories."
Both Seigel and Adam came on board for the 2019 festival, which was ReFrame's most successful to date. Almost 17,000 people attended last year's sold-out festival, which featured 71 films from 20 countries, including 41 Canadian films and 12 local films. For more details, read the festival's 2019 annual report.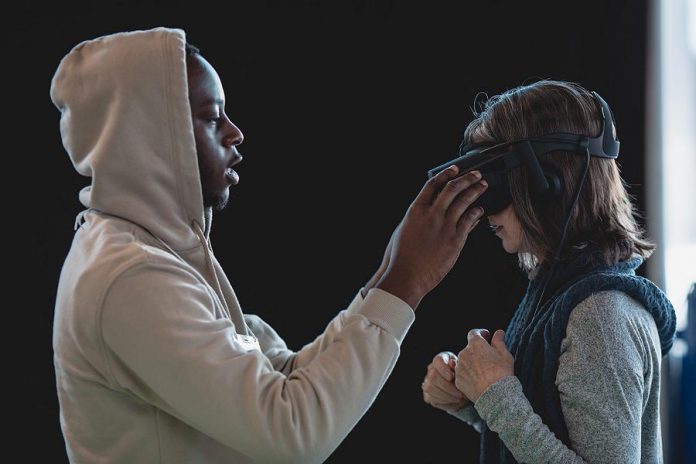 As well as reviewing film submissions and planning logistics for the 2020 festival, the ReFrame team has spent the last six months developing a strategy to guide the festival over the next five years.
The strategy, which was developed with the assistance of local firm Laridae Management Consultants and with feedback from 400 members of Peterborough's arts and culture community, will be published soon.
Highlights includes improving processes and increasing the festival's capacity to carry out its work by building strong community partnerships, building upon the existing model to expand and diversify festival programming throughout the year, and revamping the festival's volunteer program to ensure engaging and valuable opportunities and to better recognize the work of volunteers, 146 of whom contributed 5,360 hours to the festival last year.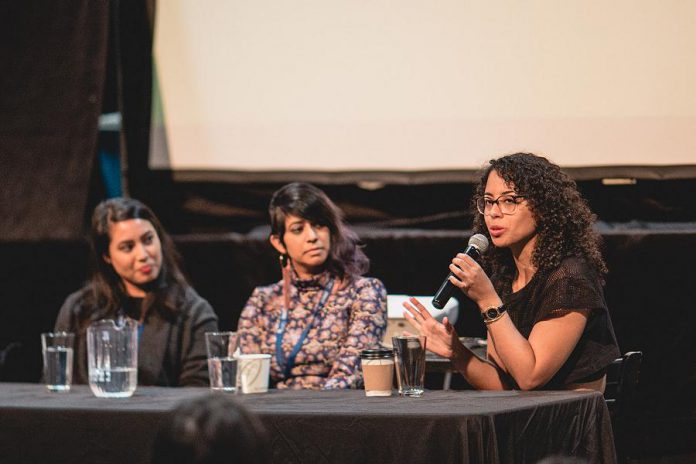 If you're a film lover who'd like to volunteer for the 2020 festival to contribute your time, skills, and enthusiasm, email volunteers@reframefilmfestival.ca.
ReFrame also has sponsorship opportunities for community organizations and local businesses to connect with ReFrame audiences by co-presenting films or hosting post-film discussions. For more information, email info@reframefilmfestival.ca.
Local food businesses can also take advantage of the large volume of downtown foot traffic during the festival weekend by participating in ReFrame's ReFresh & ReFuel program. Email info@reframefilmfestival.ca for details.
You can also support ReFrame by making a tax-deductible donation to the festival's REACH for ReFrame campaign. Donations help ReFrame, a non-profit Canadian charity, keep ticket prices low so everyone in the community can attend the festival. To donate, visit reframefilmfestival.ca/support/donate/.
Make sure to visit the ReFrame Film Festival website at reframefilmfestival.ca for festival updates. You can also follow ReFrame on Instagram, Facebook, and Twitter.
kawarthaNOW is proud to be a sponsor of the 2020 ReFrame Film Festival.