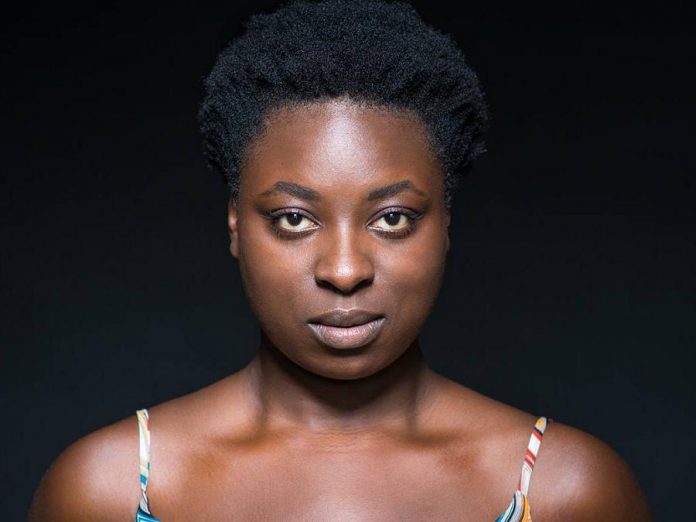 On Sunday, November 10th, New Stages Theatre Company returns to Market Hall Performing Arts Centre in downtown Peterborough when director Randy Read presents a staged reading of Bang Bang by award-winning Toronto playwright Kat Sandler.
A dark comedy dealing with complicated social issues including mental health, police brutality, and gun violence, Bang Bang also explores artistic responsibility and the pitfalls of creative license. For this special presentation, Randy brings together a superb cast of Toronto-based performers, including two members of the original critically acclaimed 2018 production at Toronto's Factory Theatre.
Bang Bang is about playwright Tim Bernbaum (Andrew Chown), who reads a news story about a rookie police officer who shoots an unarmed black man. Without ever meeting the police officer (who is also black), Tim writes a play about the incident, although he changes multiple details to make the story more exciting. The play becomes a hit, prompting a film studio to option it for a film, but the producers want to change the main character from a woman into a man and have cast former teen idol Jackie Savage (Tarick Glancy) for the part.
Advertisement - story continues below
Feeling that he should finally meet the female police officer he immortalized in his script, Tim discovers that Lila Hines (Khadijah Roberts-Adbullah) has left the force and moved in with her mother (Ordena Stephens-Thompson), where she is suffering from depression and alcoholism triggered both from the trauma of the incident and the notoriety she received following the success of Tim's play.
With Jackie Savage and his bodyguard, former cop Tony Cappello (Richard Zeppeir), on their way to interview the officer, Lila and Tim square off about artistic responsibility and the meaning of the phrase "based on a true story."
"Bang Bang is quite dark but also quite funny," says New Stages artistic director Randy Read. "It plays around with the idea of 'inspired by true events'. I always get annoyed when I see a film that is supposed to be the story of something we know about, but they take liberties with it. I know sometimes it's necessary, but it annoys me when they change the chronology or the characters."
Randy says the humour in the play comes from the fact that playwright Sandler is such a good writer.
"She writes dialogue like people really speak," he explains. "If we are in a tense situation, we don't wait for the person speaking to finish. I love it when we go to the theatre and actors talk over each other."

For the role of fictional playwright Tim Bernbaum, Randy is bringing actor Andrew Chown to Peterborough. As well as from his stage credits including Shakespeare In Love, Romeo and Juliet, Vimy, and Merry Wives of Windsor, audiences might also recognize Andrew as Shane Crawford in the past season of CBC television's Burden of Truth.
"What's interesting about Tim is he feels that, as a dramatist, he is within his rights to change whatever he wants to make it more interesting or exciting," Randy says of Andrew's character. "It's done all the time all around us — but sometimes people suffer because of it."
For the roles of former police officer Lila Hines and her mother Karen, Randy secured actresses Khadijah Roberts-Adbullah (who reprises her role from the original Factory Theatre production) and Ordena Stephens-Thompson.
Advertisement - story continues below
Khadijuah's previous roles have included Lady Macbeth in Hip Hop Macbeth and Laertes in Hamlet, while Odrena will recognized for her role as Frances the Martha in the critically acclaimed Hulu series The Handsmaid's Tale and as Novelette "Letty" Campbell in the short-lived Canadian sit-com 'Da Kink in My Hair.
Khadijah and Ordena are joined by Richard Zeppeir as Tony. As well as performing in the role in the original production of Bang Bang, Richard has also appeared on stage as Dr. Garbage in 6 Essential Questions, The Guard in My Fellow Creatures, and Lance in Beyond Mozambique, as well as appearances in TV series including Lost Girl, Rookie Blue, and Suits.
In the role of Jackie Savage, Randy has recruited Tarick Glancy, who most recently performed the role in a Thunder Bay production of Bang Bang.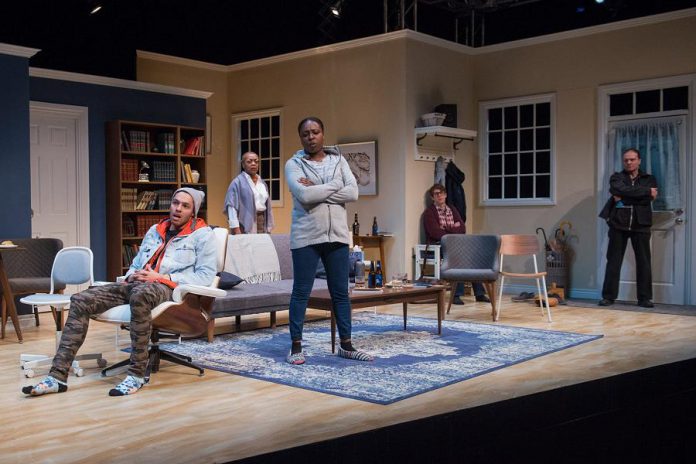 "The part of Jackie Savage is hard to cast because he has to be believably mixed race — his mother is white but his father is black," Randy says of Tarick's character.
"It's a fun role because Jackie is a movie star, but was a teen idol who had a big career and is now struggling to break out of that. He wants to play the cop, and the studio says he can. So he shows up to try to talk to Officer Hines and learn all about her and get in her head. Of course, she wants nothing to do with him at all."
New Stages' staged readings at the Market Hall are popular with audiences, providing an accessible and affordable way to watch professional actors from larger cities perform thought-provoking scripts in a setting where a larger production would not be possible. However, while staged readings normally make up much of New Stages' yearly program, Bang Bang will be the final reading this season, making way for three full stage productions in 2020.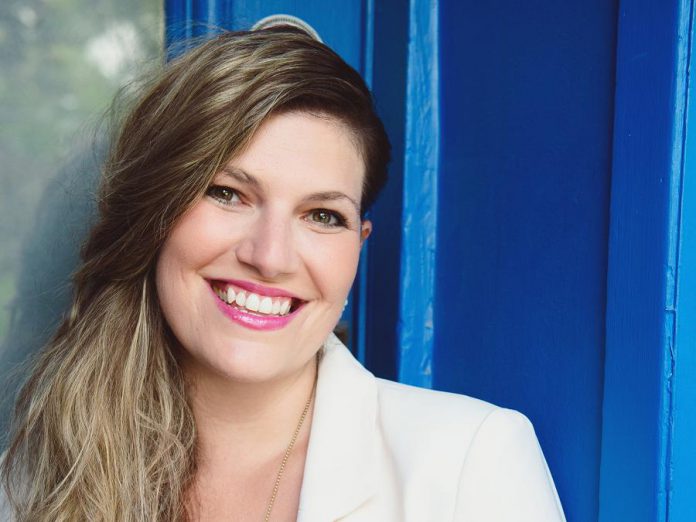 Don't miss the opportunity to watch a fantastic line-up of professional actors perform this complex and topical show written by one of Canada's premier female playwrights.
Bang Bang will be presented at 7:30 p.m. on Sunday, November 10th at Market Hall Performing Arts Centre (140 Charlotte St. E, Peterborough). General admission tickets are $25 ($15 for students, art workers, and the under waged) and are available in person at the Market Hall Box Office or by phone at 705-749-1146 (12 p.m. to 5 p.m. Monday to Friday) or online anytime at markethall.org.