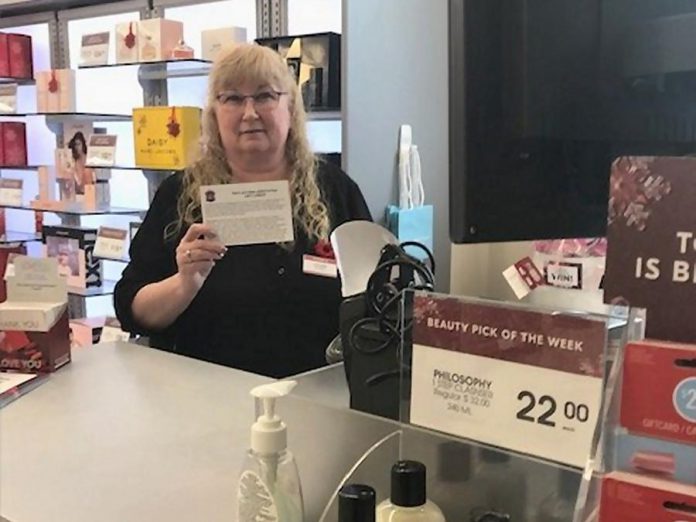 Here's a great idea from the Kawartha Lakes Police Service to help prevent people from falling victim to gift card scams.
Earlier this summer, police provided retailers in Lindsay with fraud prevention cards that warn local shoppers about common scams, particularly gift card scams.
In a common version of this scam, fraudsters call victims and pretend to be someone in authority, such as the Canada Revenue Agency. They tell the victim they owe money for a debt and then demand payment in the form of gift cards.
Advertisement - story continues below
The victim purchases the gift cards — sometimes valued at thousands of dollars — from a local retailer. The victim then provides the PIN numbers of the gift cards to the fraudster, who redeems the value of the cards.
According to police, many businesses in Lindsay are handing out these fraud prevention cards to customers who are at risk of falling victim to the scam.
If you operate a business in Kawartha Lakes and would like to obtain copies of the fraud prevention to share with your customers, contact Sergeant Dave Murtha at the Kawartha Lakes Police Service at 705-324-5252 or dmurtha@klps.ca.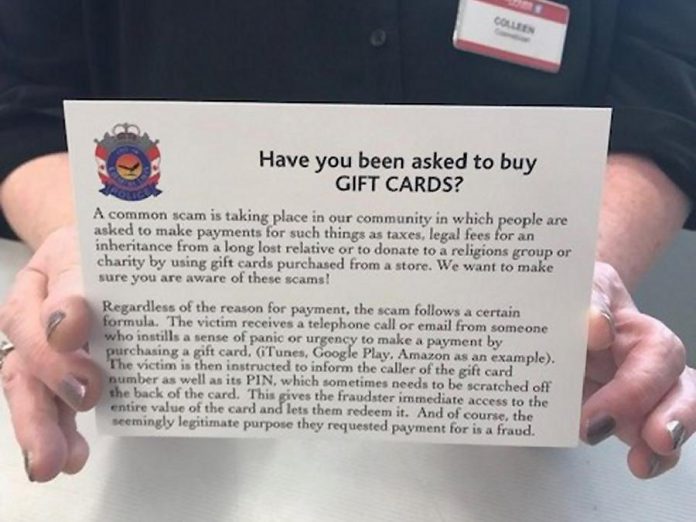 This week, police services across Ontario are marking Crime Prevention Week, with the theme "Preventing Crime, Protecting People".
Online frauds and cyber crimes are among the fastest growing types of criminal activity taking place in Canada. Here are some you can take to protect yourself and your family, friends, and neighbours:
Take strict measures to keep personal information confidential and never share details like credit card, bank account numbers, or any other payment information over the phone or text.
Use caution when clicking on links sent to you via text from unknown senders.
Don't respond to text messages from numbers that are not complete cell phone numbers or without verifying who the sender is. Text messages from scammers will often pretend to come from a common service such as Bell Canada, and sometimes will offer some kind of incentive such as a refund.
Have conversations with friends and family who are more vulnerable and possibly most at risk to fraud, such as elderly adults or teens.
If you receive a suspicious call, hang up right away and contact your local police to report it. You may also contact the Canadian Anti-Fraud Centre.
Don't call a phone number texted to you from an unknown person.
Use caution on free offers or notifications of winning a prize. If the offer sounds too good to be true, it probably is.