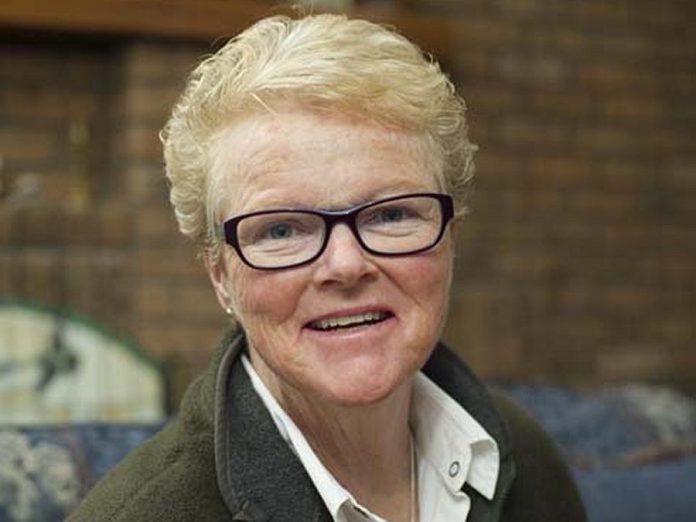 Peterborough veteran Lee-Ann Quinn will be among 41 people to be honoured by Governor General Julie Payette at Rideau Hall in Ottawa on Tuesday (November 12).
The 59-year-old Quinn will receive the Sovereign's Medal for Volunteers in recognition of her leadership roles with the Peterborough chapter of the Canadian Association of Veterans in United Nations Peacekeeping and her role as a co-founder of Salaam Peterborough, which has sponsored several Syrian refugee families in Canada.
Born and raised in Peterborough, Quinn is a nurse practitioner who completed her a Bachelor of Science and Nursing degree and later a Master's in Nurse Practitioner. She joined the Canadian Forces in 1987 at 26 years old, where she served 23 years as a military nurse, including four tours in the former Yugoslavia, Somalia, Rwanda, and Afghanistan.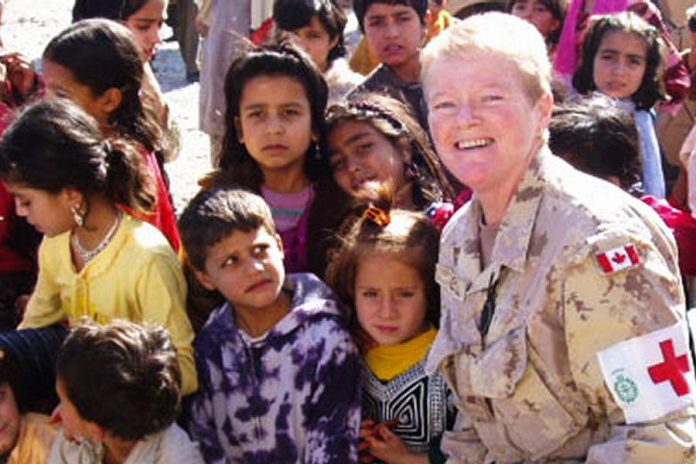 After leaving the service with the rank of major, she made it her mission to inform the Canadian public about the Canadian Forces' mission in Afghanistan, giving presentations to community groups including veterans' organizations.
As president of the Peterborough Chapter of the Canadian Association of Veterans in United Nations Peacekeeping, she helped organize "Treats for the Troops", an annual campaign that sends treats to soldiers serving Afghanistan.
Quinn also organized the chapter's participation in the "Morale by Mail" campaign, where Peterborough veterans ask citizens to fill out cards of support for Canadian personnel serving throughout the world. In 2011, she also helped to organize a fundraiser for the Red Cross Landmine Awareness Project in Peterborough.
Advertisement - story continues below
In 2015, Quinn was one of a group of 13 Peterborough and Millbrook residents who came together and formed Salaam Peterborough to sponsor a Syrian refugee family. The work of the group was profiled by Macleans magazine in the 2016 feature story Saving family no. 417 by senior writer Michael Friscolanti.
This is not the first honour for Quinn, who continues to work as a nurse practitioner with the Peterborough Family Health Team.
In 2003, she was a recipient of the Nightingale Award for her work in isolated First Nations and Inuit communities in Northern Ontario. In 2007, she received the Governor General's Order of Military Merit for her initiatives as a nurse practitioner in the Canadian Forces. in 2012, she received a Minister of Veterans Affairs Commendation for her service and leadership to the veteran community.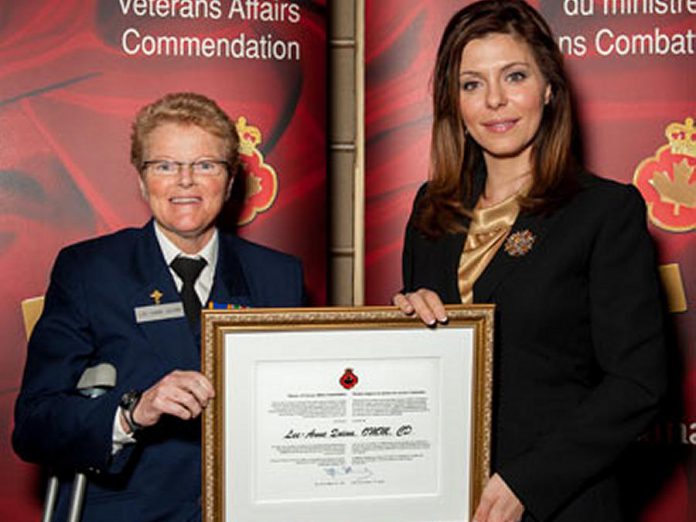 Outside of her military service, Quinn has also been recognized as a gifted athlete known for her dedication and leadership. In 2013, was inducted into the Peterborough & District Sports Hall of Fame and the Ontario Colleges Athletic Association Hall of Fame.