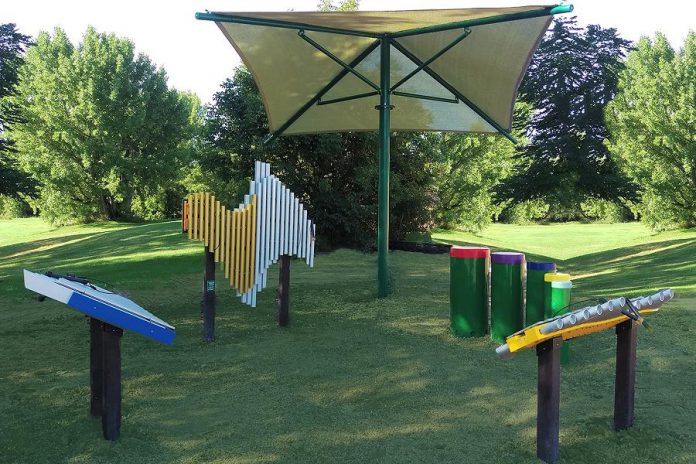 While the first significant snowfall of the fall season saw more than a few grumble early on the morning of November 7th, Dean Ostrander couldn't help but smile.
As co-chair of the annual Kawartha Rotary Christmas Auction, anything that reminds us of just how fast the holiday season is approaching is perfect in the Rotarian's world.
"Funny enough, I was thinking 'This is pretty good' as I headed to the Rotary meeting that morning," reveals Ostrander who, along with fellow Rotarian Kim Groenendyk, is again taking the lead on the fundraiser.
With a goal of $25,000, the online auction will open Monday, November 18th at 11 a.m. with some 250 items available for viewing and bids at kawartharotaryauction.com until the auction closes on Sunday, December 1st.
Advertisement - story continues below
As has been case over the past 20 years plus, a number of terrific Christmas gift items will be up for grabs, ranging from always-popular gift certificates for local stores and restaurants to more unique items such as a hockey stick and book signed by former Toronto Maple Leaf great Darryl Sittler.
"When we take this on each year, we work closely with the club's major projects committee to select a project (to fundraise for) that is going to work very well," notes Ostrander who, with Groenendyk, is member of the Rotary Club of Peterborough Kawartha that meets early each Thursday morning at the Holiday Inn Peterborough-Waterfront.
This year, that project is an outdoor musical instrument-themed play area for children at the Riverview Park and Zoo. Designed, manufactured, and marketed by Colorado-based Freenotes Harmony Park, most of the $30,000 cost will be covered by the projected auction proceeds while another donation received will cover the majority of the remaining cost.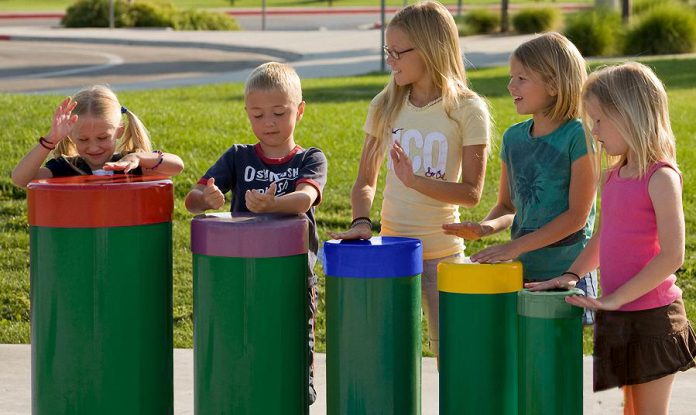 According to Carl Brown, chair of the club's special projects committee, the play area, to be installed adjacent to the current playground, is comprised of four sets of instruments: a set of tuned drums along with the three sets of hammered instruments, "kind of a like a xylophone arrangement", all with different pitches.
"One of our members came to us with this idea," says Brown.
"We look at it as a piece of equipment that's unique to the city. There are lots of splash pads and playgrounds, but we really don't have anything like this. We did a bit of research and met with the city and talked about a few places it could go. But after we met with (Riverview Park and Zoo manager and curator) Jim Moloney, he was very interested in locating the equipment there. When we discussed it more, we thought there's no better place to have it."
The instruments, invented by Freenotes Harmony Park founder and Grammy award-winning musician Richard Cooke, are designed to be played by people of all ages and abilities.
"This fits very well with the auction," Brown explains. "We go to the community and ask for their support, so it's a perfect gift to give back to the community: it's inclusive, age doesn't matter, ability doesn't matter … anyone can go and experience it."
On November 15th, Brown, along with some of his fellow Rotarians, will do some assembly of the play's structures at the site. It will officially open in spring 2020.
Advertisement - story continues below
Last year, the auction supported the purchase of Isaac, a German Shepherd-Belgian Malinois cross, for the Peterborough Police Service's Canine Unit. Two years ago — the first year Ostrander and Groenendyk co-chaired the auction — it raised funds for the construction of another outdoor installation: the Rotary Outdoor Gym at Beavermead Park.
"The Christmas auction certainly ranks as one of the club's most consistent fundraisers that has an equally consistent community following," says Ostrander, noting the advent and growth of social media platforms has done much to not only help the club spread word of the auction but to also attract a new demographic.
"Last year we saw one of the largest increases in first-time bidders we've ever seen. We're connecting with a younger audience too. The auction has gotten to a point where it's looked for each year."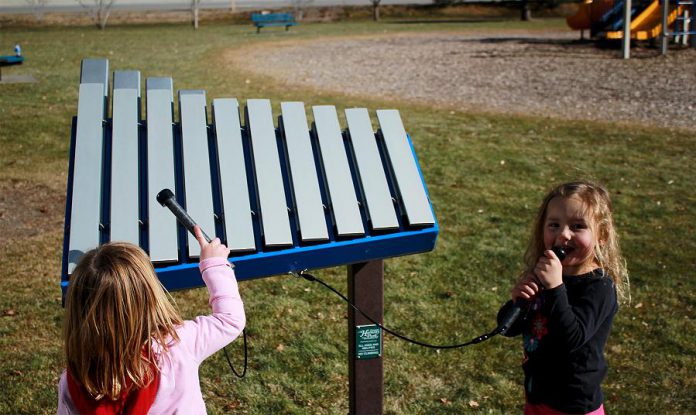 As was the case last year, once the auction closes, successful bidders can make payment online via PayPal or the following week at the item pick-up location at Realty Executives Alison Ltd. (77 Lansdowne St. W., Suite 100, Peterborough). Cash and debit are preferred, but VISA and MasterCard will also be accepted.
"We try to keep things consistent from year to year to make it easy for people," says Ostrander.
While Rotarians have been hard at it collecting donations for the auction, items are still most welcome. Those who would like to donate an item can call Ostrander at 705-957-4209 to make arrangements or connect via the club's Facebook page.
VIDEO: Freenotes Harmony Park Outdoor Musical Instruments

For more information about the Rotary Club of Peterborough Kawartha, including how to become a member, visit portal.clubrunner.ca/220/.
This story was created in partnership with the Rotary Club of Peterborough Kawartha.