This month, food writer Eva Fisher celebrates connections through food at Nourish Project's Harvest Dinner, learns more about upcoming Peterborough restaurant and sports bar One Eyed Jack Pub & Grill, gets the goods on the reopening of Goodies on George, and tries dairy-free cheese and butter from Culcherd.
Advertisement - story continues below
Nourish Harvest Dinner celebrates connections through food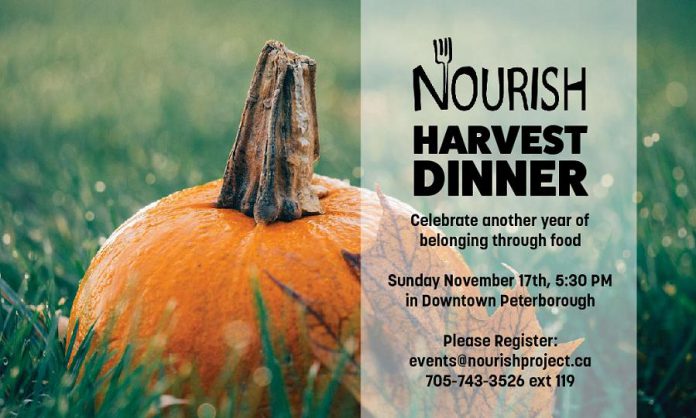 Nourish Project is hosting their annual Harvest Dinner on Sunday, November 17th from 5:30 to 7:30 p.m. in downtown Peterborough. The dinner is free and open to everyone in the community, but guests need to register in advance to attend.
Nourish Project is a community food initiative partnered with the YWCA, Peterborough Public Health, and GreenUp. They provide food and advocacy programming with a focus on four main areas: eating, cooking, growing, and advocacy.
Knowledge transfer specialist Elisha May Rubacha says that the community meal is a great introduction to Nourish Project's work.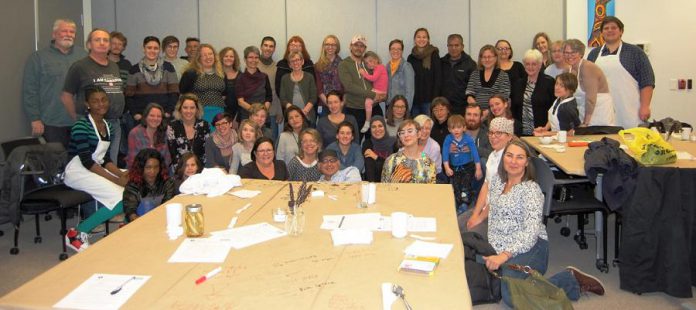 "It's all about community belonging, essentially, and breaking down barriers between people and celebrating our local food," Elisha says.
The food for the dinner is being coordinated by Chef Amy Comber, who is sourcing ingredients from local farms. She will prepare the meal with Nourish volunteers. Elisha says that the exact menu won't be released before the event.
"We tend to keep it a surprise until the meal, but there are always vegetarian and gluten-free options."
Register for the Harvest Dinner by emailing events@nourishproject.ca or by calling Elisha at 705-743-3526 ext. 119.
Can't make the dinner? Nourish is hosting a free talk by Evelyn Forget on Thursday, November 28th from 7 to 8 p.m. at the Lion's Centre (347 Burnham St., Peterborough). The talk, entitled "What's the key to a healthier, happier, more secure life for all?", dives into Evelyn's research on basic income.
"A lot of our work is based around trying to end poverty in whatever way we can, so we talk about basic income a lot," Elisha explains.
Advertisement - story continues below
Nourish is also involved in the Precarious ArtsWORK Festival this November. On Tuesday, November 19th at 7 p.m. at The Theatre on King (171 King St., Peterborough), they will cohost "Seeding Possibility in a Precarious Landscape", a free panel discussion featuring arts worker Anne White, city staffer Nancy Fischer, and Nourish's Joëlle Favreau.
Elisha has also written a play on behalf of Nourish for the Precarious festival, Waiting for Real Jobs, which will debut at The Theatre on King on Friday, November 29th at 8 p.m. In this work, two precarious workers struggle to make their family understand the current state of the job market.
One Eyed Jack is opening in Peterborough later this month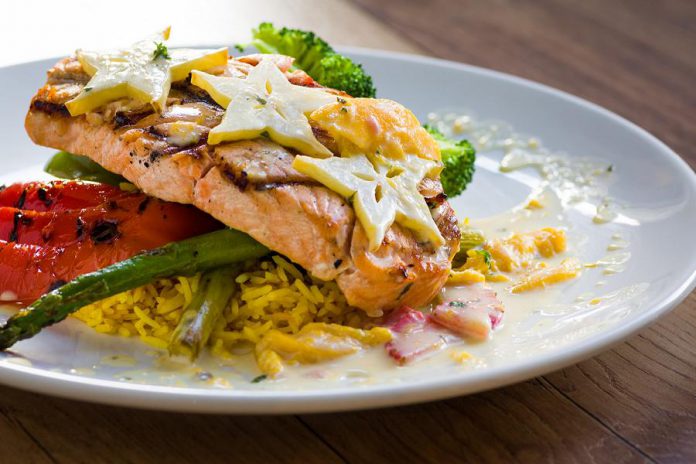 The building once occupied by the popular Carousel family restaurant (116 Lansdowne St. E, Peterborough) will soon reopen as One Eyed Jack Pub & Grill, a pirate-themed sports bar with one other location in Oshawa.
According to Condy Vativel, manager at the Oshawa location, the Peterborough location will be open by the end of November.
As for what we can expect from One Eyed Jack, Condy says that you won't leave hungry.
"Our portions are always huge and we love feeding people," Condy explains. "There's always some sports on, but it's a cross between fine dining and a sports bar."
One Eyed Jack's Oshawa location boasts 250 seats, offering a large menu ranging from halloumi fries to jerk chicken tacos, from mac and cheese to steak and lobster. They also offer a catering menu with platters priced for groups of 10 or more.
According to Condy, the Peterborough menu will be similar, but will also include breakfast (starting at 8 a.m.) as well as lunch and dinner.
Advertisement - story continues below
Goodies on George reopens under new ownership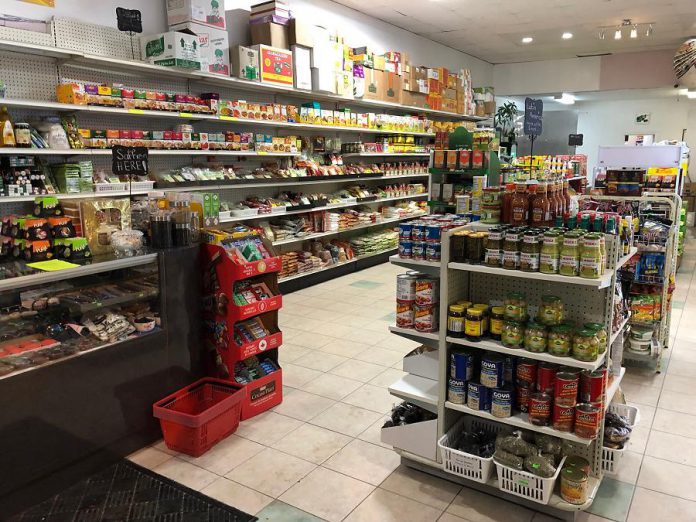 With a broad range of spices, organic food, and samosas, Goodies on George (429 George St. N., Peterborough, 705-243-8803) has reopened under new ownership.
The downtown store was bought by Zahra Niazi on October 3rd.
Manager Shahab Stanikzai says that "so many things are new". They have brought in a wide variety of spices including many organic options, and a dairy case with cheeses including halloumi, queso fresco, mexicano, and oaxaca.
They make their own fresh samosas, fried on site, and also serve hot tea. They are planning to install two or three tables so people can sit and enjoy a snack inside the store.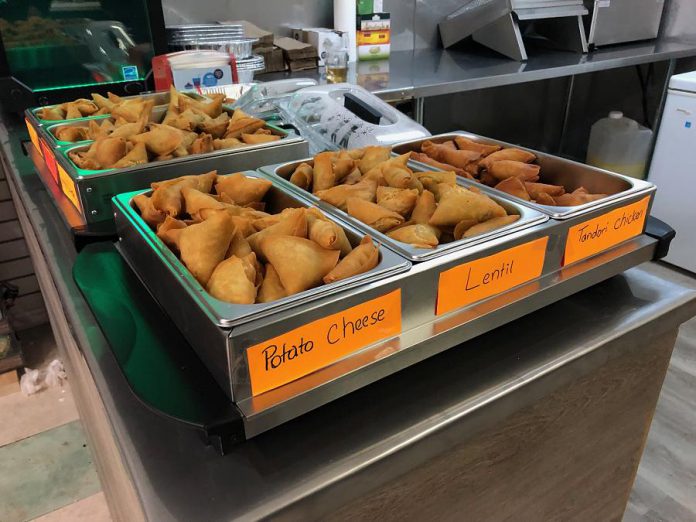 Zahra also has plans to partner with YouTuber (and cousin) Sarah Zafar to present a series of cooking videos, with all of the ingredients bought from Goodies on George.
Shahab is hoping that people who had been going further afield for groceries will now be able to switch to a local store.
"It's better for people that they understand they don't have to go to Toronto anymore, with all that we have here."
Advertisement - story continues below
Culcherd offers cheese and butter alternatives with a local connection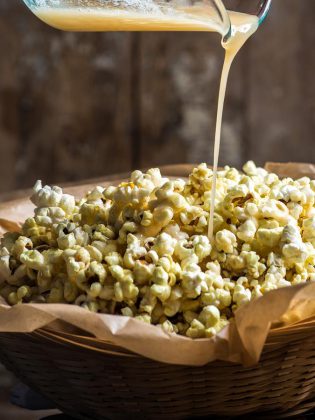 For those avoiding dairy, cheese and butter might seem like an obvious no. So you'll be happy to learn Toronto-based company Culcherd offers a dairy-free alternative with a connection to the Kawarthas.
After spending time in the Kawarthas, co-owners Tim Donnelly and Liz Gallagher saw an opportunity here for Culcherd. Tim's parents live in Haliburton and his sister lives in Lindsay.
"We've spent a lot of time in the Kawarthas, and when we started to expand we always got into stores there. We were in Abbey Gardens (in Haliburton) from the beginning."
They began their company three years ago, after they noticed that many non-dairy cheeses contained artificial ingredients.
"We really focused on trying to have ingredients that people could read," Tim explains.
As Culcherd's popularity grew, they expanded into butter, and now their product line has expanded further to include flavours like herb and garlic cheese, Turmeric Black Pepper Butter, Cinnamon Swirl Butter, and even an Everything Bagel Cheese.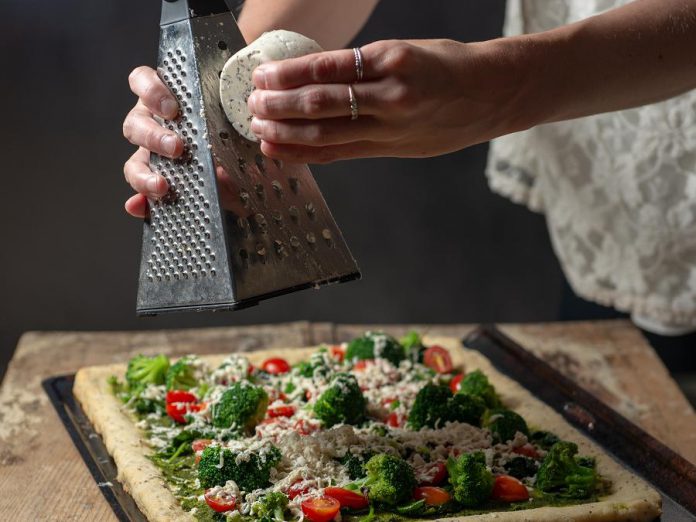 The butter can be used one-for-one anywhere you would use butter, from baking to popcorn to toast.
"I've basically done everything with it that you would a traditional dairy butter," Liz notes.
In the Kawarthas, you can find Culcherd products at in Peterborough and Lindsay at Jo Ann's Place, and in Haliburton at Abbey Gardens,, Nourished, and Mathew & Madlyn.