When we choose to support locally owned independent businesses, it's good for us because it's good for our community. Choosing local first means more of the money we spend stays in our community, resulting in higher-paying jobs and contributing more to the local tax base.
Choosing local first also nurtures the unique character of our community, while reducing our impact of the environment. And local business owners are also residents of our community, supporting local charitable causes as well as other local businesses — creating a domino effect throughout the local economy.
Needles in the Hay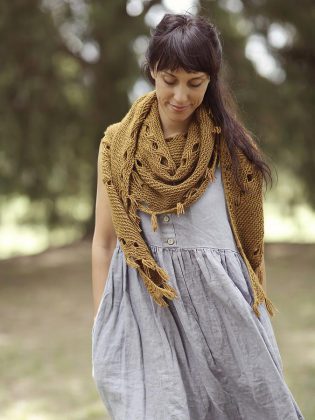 Peterborough's favourite yarn shop, Needles in the Hay in downtown Peterborough, is owned by local resident Deanna Guttman, who purchased the independent business from store founder Bridget Allin in the summer of 2016.
Celebrating its 10th anniversary in 2020, Needles in the Hay is a place where you can find high-quality natural fibres in a myriad of beautiful colours, and socialize with people who share your passion for fibre arts.
Guttman and her staff work hard to bring you the best selection of high-quality yarns at a variety of price points, and search high and low to make sure you're getting the best products at the best value.
They have a special passion for wool, but you'll also find yak, cashmere, alpaca, silk, linen, and more at the shop. Needles in the Hay is one of only a handful of stockists in Canada that carry the famous Brooklyn Tweed line of yarns.
As well as selling yarn and accessories for hand knitting and crocheting, Needles in the Hay also provides support for and builds community around the fibre arts in Peterborough. The shop recently began offering weekly "Knit Doctor" and "Crochet Doctor" sessions. Knit Doctor (knitting only, basic to advanced) runs Tuesdays from 5 to 6 p.m. with Deanna, and Crochet Doctor (crocheting, but also some basic to intermediate knitting) runs Wednesdays from 6 to 7 p.m. with Grace. The sessions are open to everyone (no purchase necessary).
On Friday, November 29th, Needles in the Hay is open extra hours (8 a.m. to 8 p.m.) and is offering special Black Friday deals running until Sunday, December 1st (or while supplies last):
Brooklyn Tweed Bundle: 15 per cent off your project, when you buy the pattern and yarn together (includes Ranch 02). This promotion runs all weekend starting Black Friday.
Selected clearance Bulky Skeins for $10. These skeins are all 200g and up. In store only, while supplies last.
Selected clearance yarns for $4.50 per ball. In store only, while supplies last.
10 per cent off all Lopi Blankets (100 per cent Icelandic wool, made in Iceland) all weekend starting Black Friday.
$31 off Hipster Shawl (by Joji Locatelli) Bundle. Includes the pattern and five skeins of Myak baby yak medium. On sale for $125 (regular price is $156). This promotion runs all weekend starting Black Friday.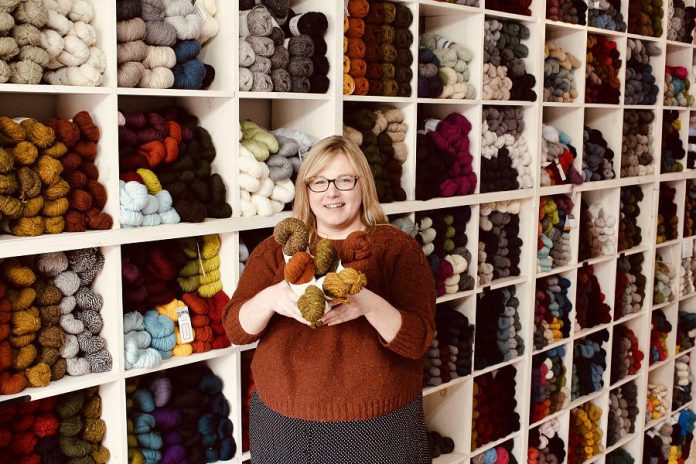 The Brooklyn Tweed Bundle, Lopi Blankets, and the Hipster Shawl Bundle will also be available for purchase on Needles in the Hay's website at needlesinthehay.ca starting 8 a.m. on Friday, November 29th. Other promotions are available in store only. Note: No discount stacking on promotions (for example, Needles in the Hay cannot apply a loyalty points reward on top of Black Friday promotions).
In addition to the Black Friday weekend promotions, Needles in the Hay is also launching BT by Brooklyn Tweed. These two quick and fun patterns, written with the beginner knitter in mind but which can be enjoyed by knitters of all abilitiies, are great projects for gift giving. The patterns will only be available at Brooklyn Tweed stockists, including Needles in the Hay, until December 4th. Free with yarn purchase.
Needles in the Hay is located at 385 Water Street in downtown Peterborough. For more information, call 705-740-0667 or email info@needlesinthehay.ca. For more informaton about products, classes and events, and to order online, visit needlesinthehay.ca. You can also follow Needles in the Hay on Twitter, Facebook, and Instagram.
Do you own a local independent business? If you'd like to be featured in our "choose local" promotion, contact kawarthaNOW Publisher Jeannine Taylor at 705-742-6404 or jt@kawarthanow.com.