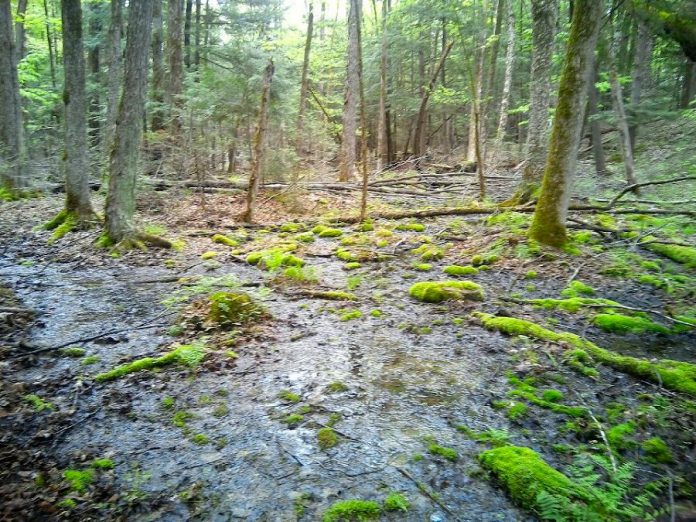 Thanks to Hans and Christine Keppler, Kawartha Land Trust (KLT) plans to create a new nature sanctuary in North Kawartha township near Chandos Lake.
The new Keppler Nature Sanctuary is one of two new properties that KLT — the only non-governmental charitable organization committed to protecting land in the Kawarthas — is working to protect before year end.
Hans, a retired developer and past president of the Peterborough Home Builders Association, and his wife Christine intend to donate the 295-acre property to KLT to ensure it is cared for in perpetuity.
Advertisement - story continues below
Years ago, the Kepplers and their two young daughters were hiking on a property close to their Chandos Lake cottage when they got lost. While walking over the land trying to find their way back, they discovered it was a nature lover's paradise. They loved it so much they ended up buying it.
After enjoying the area for many years, the Kepplers want to make sure the property continues to thrive and provide a home for the many species of animals and plants found there, and so they have decided to donate it to KLT.
The Kepplers, who have always understood the importance of connecting to nature and the benefit it provides, want to protect the property because they recognize how environmentally sensitive it is. They have already witnessed how the landscape has changed over time.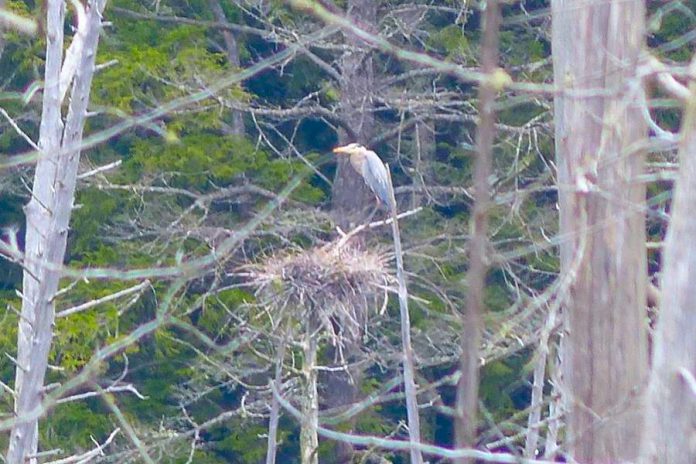 Hans moved to Canada in 1954, and he later met Christine while on vacation in Bavaria. She moved to Canada in 1967 and they agreed that, if she could last through a Canadian winter, they would get married. She made it through and they got married the next May.
The couple have two daughters, and have great memories of cross country skiing on the property in the winter and taking walks in the spring. Weekends at their cottage and walks on this beautiful property helped them recover from the stress of the work week.
The Keppler Nature Sanctuary contains a wetland, mixed canopy forest, permanent streams, and numerous vernal pools that provide critical habitat for species at risk. In just one visit, a KLT volunteer identified more than 40 species of birds including yellow-billed cuckoo, pileated woodpecker, eastern wood-pewee, and rose-breasted grosbeak.
Advertisement - story continues below
There is even an active heronry (breeding colony of herons) on the property.
While there is evidence of past logging on the property, today the forests are very healthy. Sugar maples dominate the uplands, and lowland hemlock and cedar stands are the two major types of forests. The forest itself is diverse, teeming with many species of ferns and under-story species.
The wetlands include meadow marshes, a dewatered beaver pond, and forested swamps. A permanent stream flows through the northwest corner of the property and feeds into the surrounding marshes that fill with water in the spring.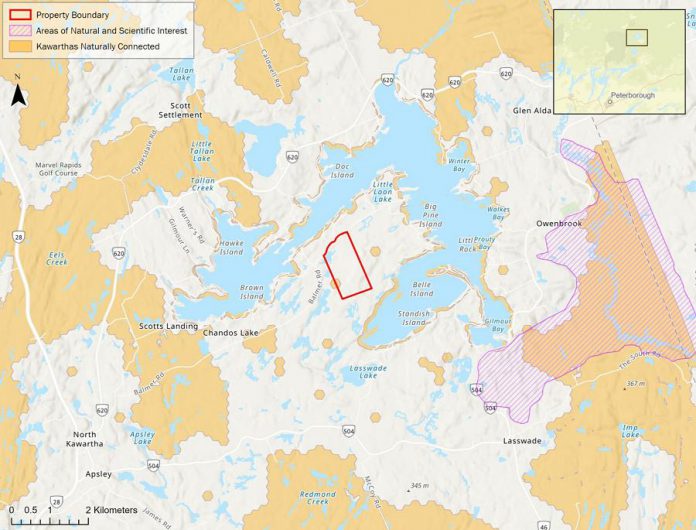 KLT is currently protecting 17 properties covering more than 4,101 acres of diverse and significant land, and working to protect two more properties — including the new Keppler Nature Sanctuary — by year's end.
The work of KLT is essential in helping to protect biodiversity in the Kawarthas, which is under its greatest threat from habitat loss. For example, a recent study has found that there are 2.9 billion fewer birds in Canada and the U.S. than there were in 1970.
To formally protect this special place and others in the Kawarthas, KLT needs to raise enabling funds and increase its land stewardship fund. You can help advance conservation in the Kawarthas by donating at kawarthalandtrust.org.
This story has been corrected to indicate that the Kepplers have not yet donated the property to KLT.