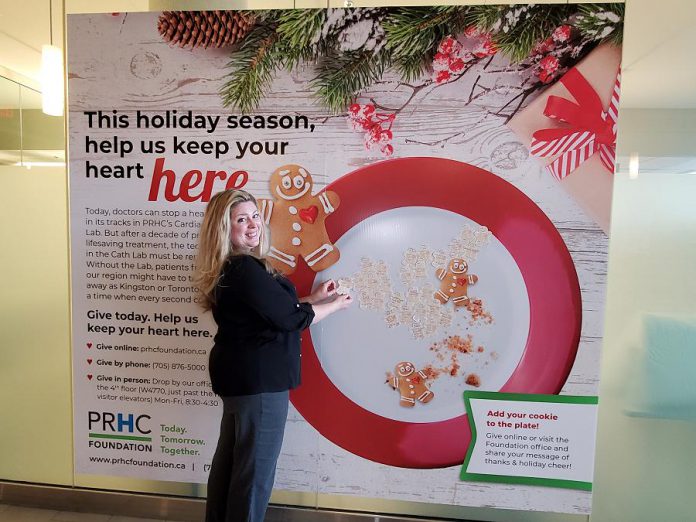 The holiday season is a time to reflect on the year that has passed, to gather with loved ones, and to make memories that will keep us smiling for the year to come. It's also the time of year when we give gifts to family and friends.
For the thousands of people who receive exceptional care every year at the Peterborough Regional Health Centre (PRHC), there's no better feeling than receiving the gift of health.
If you or a loved one were one of these patients, you can share your gratitude with the person or team who provided care by making a donation to the PRHC Foundation's Grateful Hearts campaign this holiday season.
"It's a privilege for us to hear about the life-changing experiences of patients and their family members when they've received care at PRHC," says PRHC Foundation President and CEO Lesley Heighway. "We often have patients come to us saying they want to give back as their way of saying 'thank you' for outstanding care."
By making a donation to the Grateful Hearts campaign, you not only have a chance to thank the doctors, nurses, and staff at PRHC for the great care you or your loved one received, but your donation will also help fund the technology and equipment that form the backbone of world-class patient care at PRHC.
That includes the Cardiac Catheterization Lab at PRHC, which provides life-saving cardiac and diagnosis to thousands of patients every year — people from across Peterborough and Peterborough County, Lindsay and the City of Kawartha Lakes, Campbellford, Cobourg and Port Hope, the Durham region, all the way north to Haliburton Highlands, and all points in between.
VIDEO: How keeping your heart here can save your life

After 10 years of helping stop heart attacks in their tracks, the Cardiac Cath Lab must be replaced. Without it, patients would have to travel to Kingston or Toronto for diagnosis and treatment. When you're suffering a heart attack, every second counts, so "keeping your heart here" can mean the difference between life and death.
Your donation in support of the Cardiac Cath Lab will help fund new technology for better diagnostic imaging, less radiation exposure, and shorter procedure times. Upgrading to state-of-the-art technology also means keeping and attracting the best and brightest healthcare professionals to PRHC, ensuring the hospital can continue to provide world-class care in our region.
"The Grateful Hearts program allows patients and their family members to share their gratitude, while also making a donation that will positively impact patient care for others," Heighway says.
When you make a Grateful Hearts donation this holiday season, you can share your message of thanks (or a holiday greeting) along with your donation. Fill in the back of the Grateful Hearts "cookie" tribute card with the name of the person or department you want to honour along with your message. The PRHC Foundation team will add your cookie to a special "big plate" holiday display in the hospital's front lobby.
Your message will be passed on to the person and department you're honouring and posted on the display, providing holiday cheer to the doctors, nurses, and staff at PRHC who provided exceptional care to you or your loved one — and ensuring they receive the recognition they deserve but would never ask for.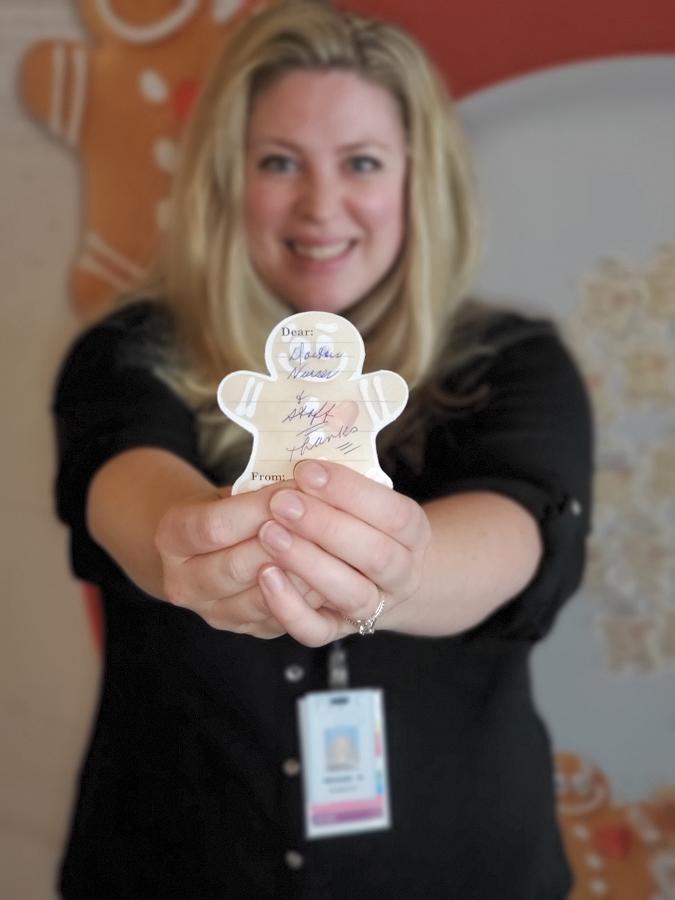 This holiday season, help the PRHC Foundation keep your heart here tomorrow and express your gratitude to our regional hospital by making a Grateful Hearts donation.
You can make your donation and share your message at prhcfoundation.ca, or call 705-876-5000 and the PRHC Foundation team will complete your cookie tribute card for you.
You can also drop by the PRHC Foundation office at PRHC (1 Hospital Dr., Peterborough) to give in person. The PRHC Foundation office is located on the fourth floor, W4770, just past the main visitor elevators, and is open from 8:30 a.m. to 4:30 p.m., Monday to Friday.
This story was created in partnership with the Peterborough Regional Health Centre Foundation.