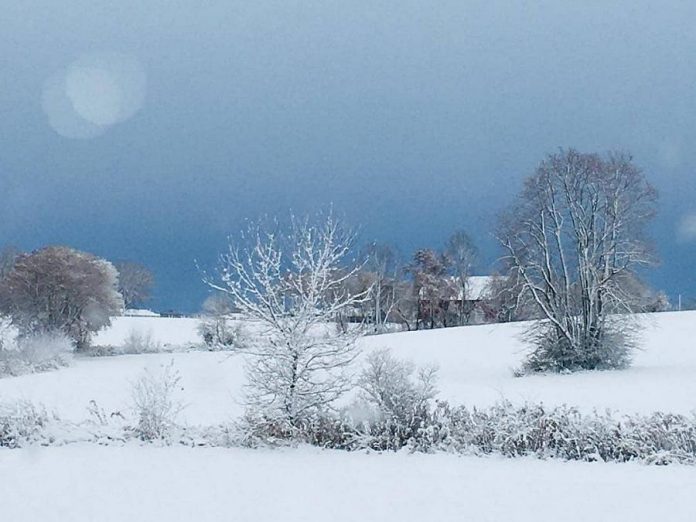 I'm not going to sugar coat this: November is not my favourite month.
Either we have no snow, which leaves the month seeming barren and stark and even more frigid, or we have early snow before we've even finished raking the leaves or have the chance to get our snow tires put on. And why is it that -2° in November seems so much colder than -2° in March? I rest my case.
However, as we say when it comes to our Instagram account, the Kawarthas are truly beautiful in every season. Our local photographers are always on the job (and on the back roads) to prove that point. And this November was no exception. While we had early snow and cold, most people agreed it was indeed very pretty.
Do you want to get on our top photographers list? All you need is an Insta account and to tag us using our hashtag #kawarthanow when posting your photo.
We share photos from across our readership area, which is the five-county area surrounding Peterborough which includes Peterborough, Northumberland, City of Kawartha Lakes, Haliburton, and Hastings (we sneak in the occasional Algonquin Park picture as well, particularly if it's by a Kawartha photographer).
To see our daily shares of photos, follow us on Instagram @kawarthanow and check out our feed's highlight reels for recaps of every month in 2019.
Advertisement - story continues below
#1. Only eight months to Canada Day by CanadaDayBobcaygeon @canadadaybobcaygeon
Posted November 2, 2019. 8,345 impressions, 544 likes
Posted November 10, 2019. 7,974 impressions, 479 likes
#3. The Great Trail (Trans-Canada Trail) by Catherine Staples @terrabryn
Posted November 17, 2019. 7,471 impressions, 549 likes
Advertisement - story continues below
Posted November 8, 2019. 7,463 impressions, 683 likes
#5. Morning at Spring Lake by Paul Hartley @paul_hartley_photo
Posted November 3, 2019. 7,406 impressions, 546 likes
#6. Pond hockey by Brett Somerville @brett_somerville
Posted November 19, 2019. 6,671 impressions, 546 likes
Advertisement - story continues below
#7. Kawartha Highlands Provincial Park by Tim Haan @tim.haan.photography
Posted November 5, 2019. 6,582 impressions, 492 likes
Posted November 1, 2019. 6,543 impressions, 553 likes
#9. Bobcaygeon sunset by Travis Tedford @travistedford
Posted November 16, 2019. 6,221 impressions, 557 likes