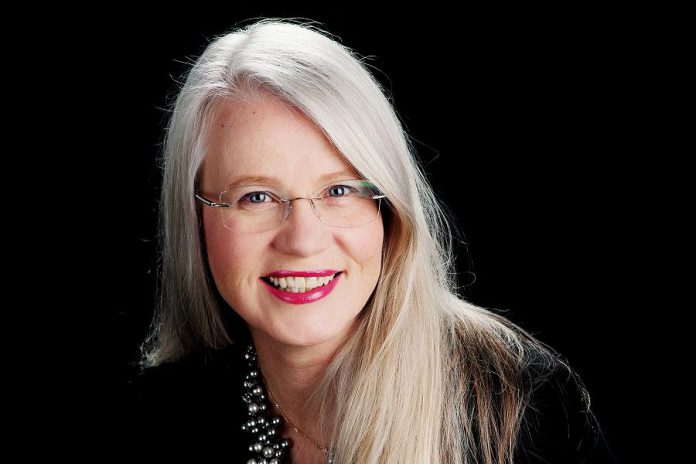 Roberta Herod, Vice-President of Corporate Services at Herod Financial Services – Manulife Securities Incorporated, truly believes team is the "secret sauce" her business has to offer.
She has always understood that you can't be successful unless you work and surround yourself with others who have incredible skills.
While Roberta says she is "more comfortable behind the scenes," she knows that success comes when a great team works to their individual strengths to accomplish a common goal. Roberta's clients benefit from Herod Financial Services' approach of having many hands involved.
She says she is proud to be part of an "amazing team" that includes her spouse (and Herod Financial Services founder) Kevan Herod.
"My skill is supporting and understanding other people's dreams and helping them get there," Roberta says. "And because Kevan is so good at listening and synthesizing and coming up with solutions, his dream is to help people with their financial goals, whatever they may be."
Growing up, Roberta was taught the importance of helping others so they can help themselves, and she believes that working in the financial planning field fits this to a tee. In the early 2000s, she started in the financial services business, obtained her license to sell mutual funds, and threw herself behind the effort to grow the business.
"We first opened a 350-square-foot office in Peterborough," Roberta explains. "Today, I am proud to say we have two office locations and seven team members, and Kevan is known as one of Manulife's top 100 advisors in Canada. We are always looking to add more people who want to make an impact — and a difference — in people's lives."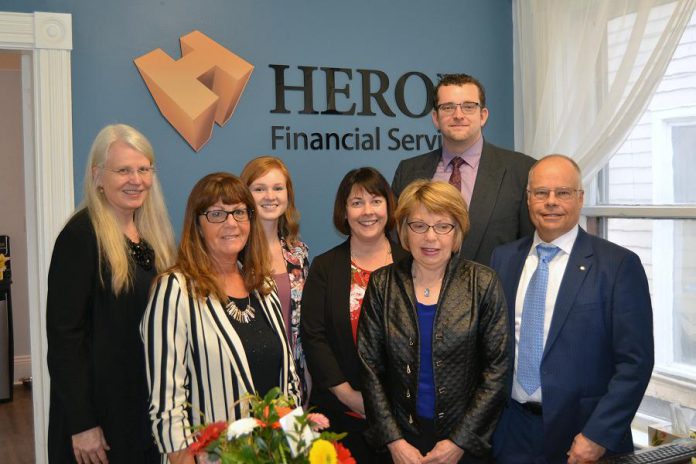 The growth and success of Herod Financial Services has continued over the 40 years the business has been active in the community. Roberta attributes this growth and success to the strength of her team and the philosophy she and Kevan bring to the table.
"Kevan and I are big believers that if you give people the tools they need, they'll succeed," she says. "We encourage our clients to think holistically by taking care of their financial, physical, mental, and spiritual health."
"We try to educate and to lead by example. This means we try to take care of ourselves, and we participate in a lot of community programs and non-profit organizations. Some initiatives are driven by me, and some by the interests of our team."
The impact of this philosophy is far-reaching for Roberta and her team at Herod Financial Services. The company not only supports local sports teams such as the Douro Dukes Hockey and Ennismore James Gang Senior B Lacrosse, but are cheerleaders for community organizations including both the Peterborough and Kawartha Chambers of Commerce, local Rotary, Lions, and Kiwanis clubs, and the Lakefield Literary Festival.
Herod Financial Services also works with non-profit organizations including the Canadian Mental Health Association, Haliburton, Kawartha, Pine Ridge. Mental health awareness is a cause that is very near and dear to Roberta's heart.
Kevan and Roberta have also provided an endowment at Trent University and Peterborough Regional Health Centre in support of community education and health.
When asked why she does the work that she does, Roberta explains that it's about sharing the wealth of positive influence.
"I do this work because I can't think of any other way to live," she says. "This job utilizes my skills so our team can help others and I can help in the community."
"I am not unique. I look around at my circle of friends and see that all of us are working to make our little section of the world a better place. We all dream of a world where the human experience of joy and happiness can be shared by everyone."
When she is not working, Roberta's passions include friends, travel, creative endeavours, and — most importantly — her family.
"I am the caretaker in our family," Roberta says. "I love making sure that everyone has the tools and support they need to live their best lives, whether it be driving my mom to appointments or babysitting my three grandchildren."
She also enjoys scrapbooking as a hobby at a quarterly retreat she attends with her friends.
"Creating with friends is so fulfilling," she explains. "We share our stories, our triumphs, and pain."
Last but not least, Roberta says being a member of the Women's Business Network of Peterborough (WBN) gives her an opportunity to spend time with like-minded women.
"Being with other women is one of my favourite and most unexpected pleasures as I age," Roberta notes. "That is why I love organizations like WBN and the WBN book club."
Herod Financial Services has two locations: the head office at 140 King Street, Suite 203, in downtown Peterborough (705-741-5287), and at 35 Queen Street in Lakefield (705-652-7777). For more information, visit the Herod Financial Services website at herodfinancial.com. You can also connect with Herod Financial Services on LinkedIn and Facebook. Roberta Herod can be contacted at roberta.herod@herodfinancial.com or 705-741-5287 and you can also follow her on LinkedIn.