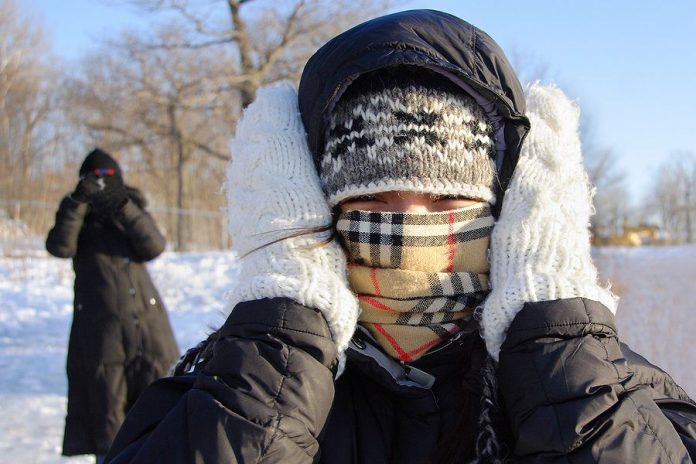 Environment Canada has issued an extreme cold warning for Peterborough and Kawarthas Lakes for Wednesday (December 18) into Thursday morning.
On Wednesday afternoon and evening, there will be a wind chill of -23°C, dropping to -30°C overnight.
On Thursday, there will be a wind chill of -30°C in the morning and -17°C in the afternoon.
Drop-in hours for the One Roof Community Centre (99 Brock St. Peterborough) will be extended on Wednesday and Thursday to provide daytime shelter from the cold. Instead of normal operating hours of 12 to 7 p.m., hours will be extended to 8 a.m. to 9 p.m.
Frostbite can develop within minutes on exposed skin, especially with wind chill. When heading outside, cover up.
Extreme cold puts everyone at risk. Watch for cold-related symptoms including shortness of breath, chest pain, muscle pain and weakness, and numbness and colour change in fingers and toes.
Temperatures will warm up on Friday with a high of -5°C, and will head above freezing by Sunday and into next week.