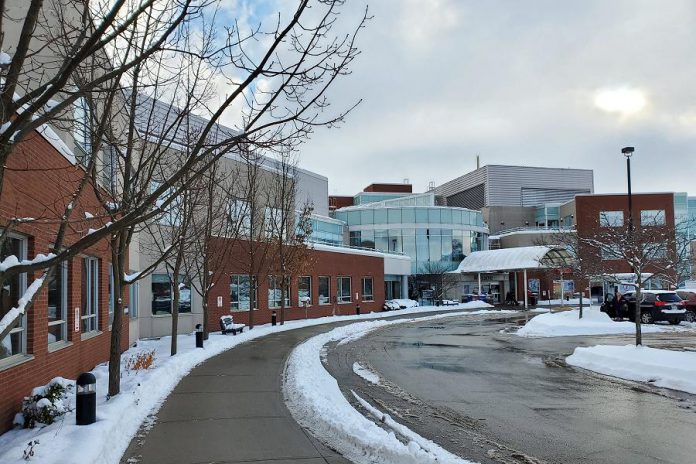 The emergency department at Ross Memorial Hospital has re-opened as of Thursday morning (December 19) following a flooding incident on Wednesday night due to burst heating coils.
According to the hospital, at 6:20 p.m. on Wednesday evening, there were 37 patients in the emergency department when water began spraying down from the ceiling. Hospital staff immediately evacuated patients to the main lobby and to other care areas in the hospital.
Members of the local fire department, who were already on site helping with another issue, assisted hospital staff in containing the flooding and minimizing damage.
The emergency department was closed during the incident, with members of the public with non-threatening health issues being advised to go to their nearest alternate hospital.
Paramedics were also on site and notified local long-term care homes and other community partners of the incident. Two ambulances were on standby at the hospital to support patients who required urgent transport.
Throughout the evening, as many as four patients were diverted to Peterborough Regional Health Centre, one pediatric patient was transferred, and 21 ambulatory patients walked in and were treated.
Initial investigation into the cause of the flooding points to a fault in the heating system that shut off the pre-heat controls within the air handling units, causing extremely cold air to circulate and freeze the heating coils. This ultimately caused them to burst, flooding the majority of the emergency department.
Engineers were at the hospital on Thursday morning to assess the heating system.
"Many of our team members came onsite, and those who were at the hospital stayed to assist, and together we worked to reopen our emergency department this morning," the hospital states in a media release.
"It is comforting to know we have incredible first responders available within our community, and the Hospital team sincerely thanks them, our community and neighbouring hospitals for their support."